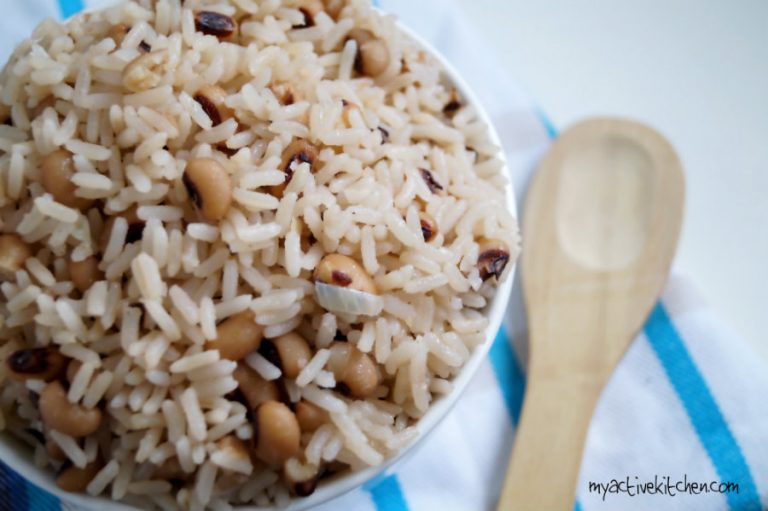 Coconut rice and beans? Yes, please...Rice and beans is a popular meal combination eaten in Nigeria. It is also popular in some part of West Africa too. I know of the Ghana waakye and the Hausa's of the Northern part of Nigeria also have their own way of cooking it likewise.
Rice and beans is a very tasty, hearty and easy meal to make. For today's recipe, I added coconut milk to my rice and beans to give it that bit of oomph. After all, the subtle flavour of coconut makes everything better. This meal can be eaten on its own and you can also add some other ingredients of choice to make it more to your taste. This easy coconut rice and beans can be eaten with fried stew or ofada stew. Add a little bit of that extra something to your everyday coconut rice and beans and make it more palatable.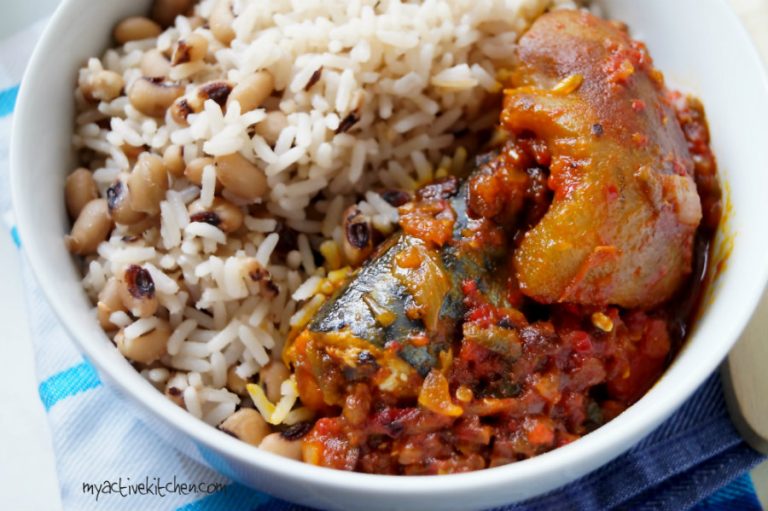 Ingredients
Beans (picked)
Rice
Water
Coconut milk
Salt
Onion, chopped
Vegetable oil
Note: cook rice and beans simultaneously to make the job faster in the kitchen
How to cook coconut rice and beans
Wash beans clean, add to a pan and bring to boil till about 80% done. Decant the water and set aside

Wash and rinse rice clean till water runs clear and set aside
Add coconut milk to a pan and place on medium heat. Add the rice to the coconut milk and check for the coconut milk level. The liquid should be about 2 inches above the rice. Alternatively, use your preferred method of cooking rice. Once the rice is about 70% done, add the beans and check for water level. Add more coconut milk or water at this point to balance it out.
Add salt, vegetable oil and chopped onions to the rice and cover. Cover the pan with a lid. Reduce the heat to avoid burning and also keep an eye on it. Check for salt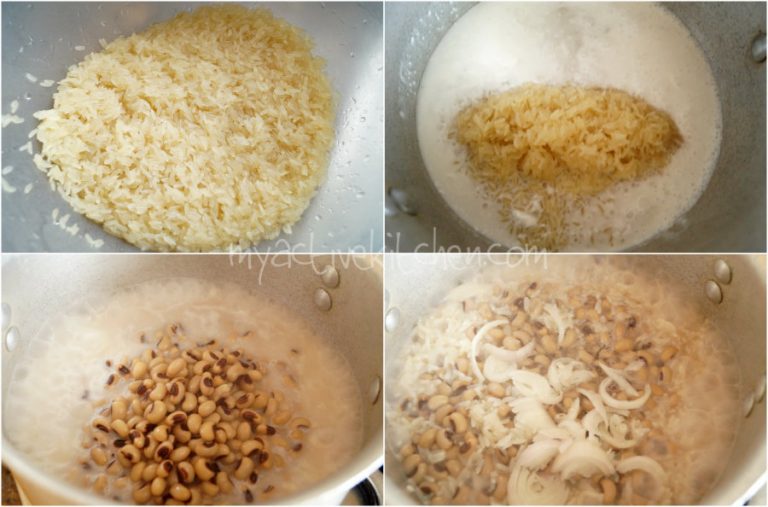 Once the coconut rice and beans is done to your taste, mix it together till well combined and take it off the heat.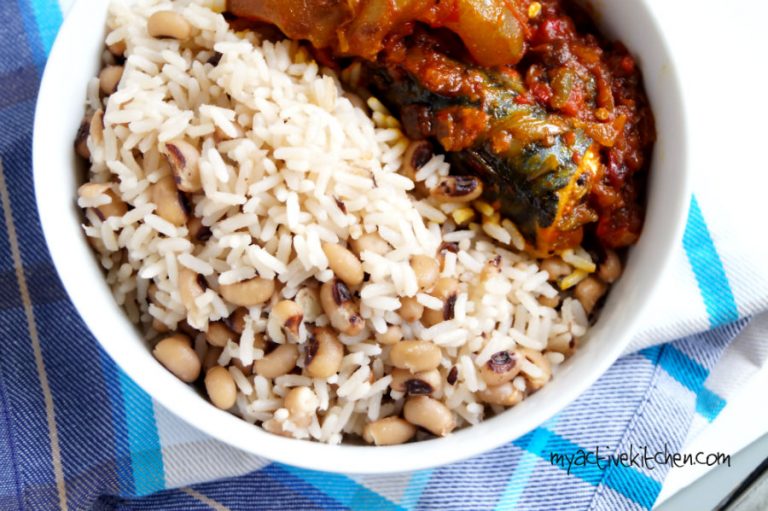 Enjoy this easy coconut rice and beans on its own or with fried stew.
Coconut Rice and Beans
coconut rice and beans is a popular meal combination eaten in Nigeria; it is also popular in some part of West Africa too. This easy coconut rice and beans can be eaten on its own or with any other main dish of choice
Ingredients
1

cup

of beans picked

2

cups

of rice

Water

400

g

Coconut milk

Salt

1

small onion

chopped

2

tbsp

vegetable oil

substitute with coconut oil
Instructions
Note: cook simultaneously to make the job faster in the kitchen
Rinse beans clean, add to a pan, add enough water to cover and bring to boil till about 80% done. Decant the water and set aside

Wash and rinse rice clean till water runs clear and set aside

Add coconut milk to a pan and place on medium heat. Add the rice to the coconut milk (and water) and check for the coconut milk level. The liquid should be about 2 inches above the rice.

Alternatively, use your preferred method of cooking rice. Once the rice is about 70% done, add the beans and check for water level. Add more coconut milk or water at this point to balance it out.

Add salt, vegetable oil and chopped onions to the rice and cover the pan with a lid. Reduce the heat to avoid burning and also keep an eye on it. Check for salt and adjust to taste

Once rice and beans is done to your taste, mix it together till well combined and take it off the heat.

Serve rice and beans alone or with mains of choice