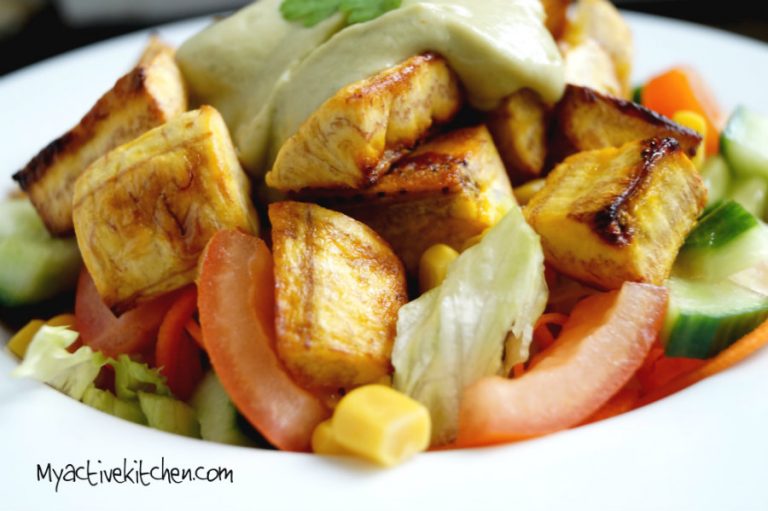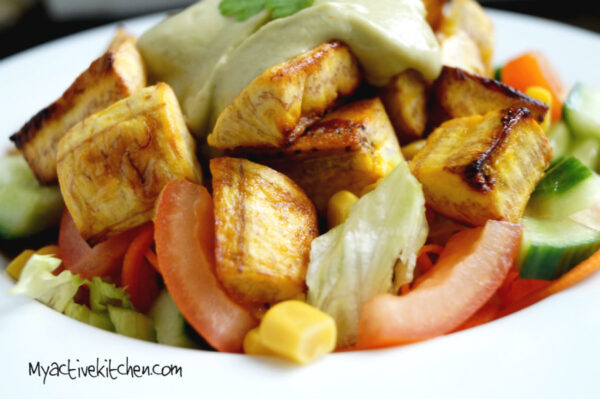 Plantain Salad
Plantain salad and avocado dressing... why not if not! A lovely reader of mine left a comment on one of my posts some time ago and she mentioned she's vegan. I was really amazed and happy that the blog is for everyone and some of the recipes are easily adaptable to any dietary need. I made some plantain salad (bole salad) with spicy avocado dressing after I purchased "lean in Nigeria" ebook from 9jafoodie. The book is very good as it teaches you how to eat Nigerian food and still maintain very good health. Since I bought the ebook, I have made some smart swaps and reasonable portion sizes. I have decided I won't weigh myself but use my clothing that I can no longer wear since I gained weight to judge my progress.
This quick plantain salad recipe is to all but especially to my reader whose waistline has expanded just like mine since they started visiting this blog. Lol this is a very good swap for the days you are looking to eat something healthy and still want to maintain your Nigerian status( Nigerians can be proud like that)
Back to my plantain salad and spicy avocado dressing, the salad is easy to put together, you can use any vegetables/salad of choice. The plantain gives it a very good crunch and it's quite filling too. It is important you don't drench the plantain in oil. The aim is to make it as healthy as possible. I would recommend a ripe and firm plantain as you get the sweetness to balance the salad. The spicy avocado dressing is one of the yummiest things I have tasted in a while. You can honestly eat it on its own or as a dressing. The avocado dressing saves you from the hidden calories in the shop bought salad dressing. It is healthy and amazingly yummy too.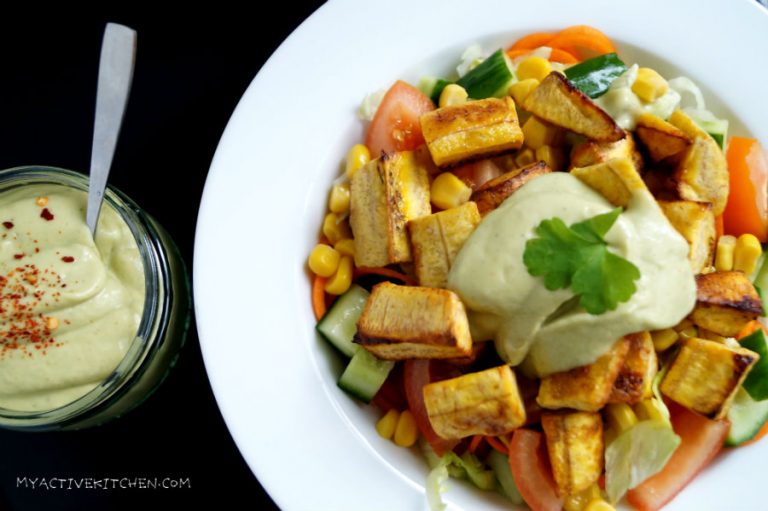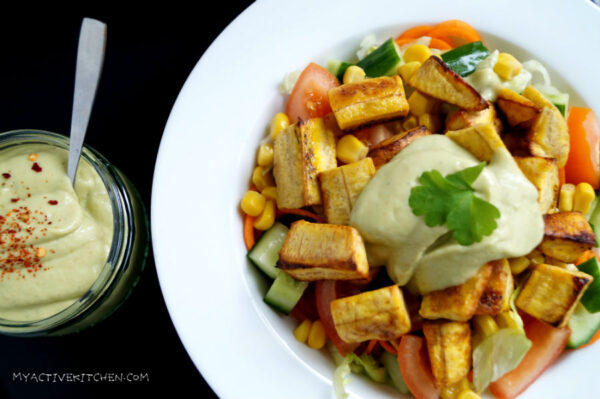 Ingredients
For the plantain salad
2 ripe and firm plantains
1tbsp olive oil, substitute with coconut oil
½ whole cucumber, diced
2 medium carrots, spiralized or diced
Lettuce, chopped (about 3  cups)
200g sweet corn drained and set aside
2 small salad tomatoes, chopped
For salad dressing
1 ripe avocado
½ tsp Parsley, I used dried one
Salt to taste
½ tsp sugar (optional)
6 tbsp plain non fat yogurt
1 tsp Chilli flake or cayenne pepper, use according to preference
2tbsp lime juice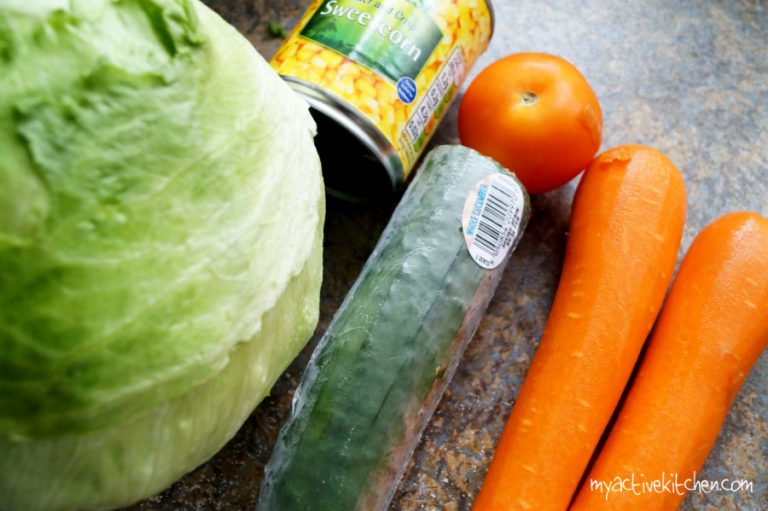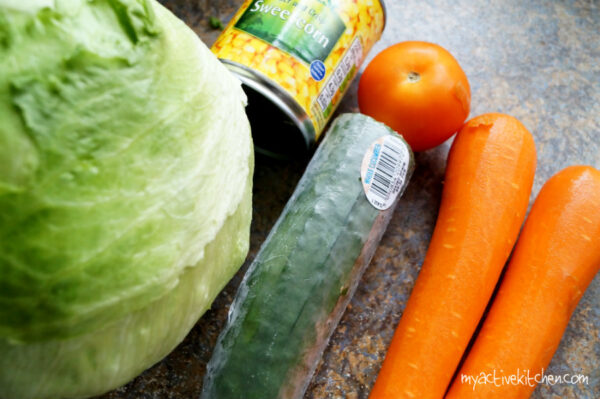 How to make plantain salad
I recommend you make the plantain salad before proceeding to make the avocado dressing. Avocado changes colour to brown when exposed to air, the addition of lime juice stops this from happening 
Preheat the oven at 180C (356°F)
Peel plantain and cut into chunky cubes, add the olive oil and mix to combine. Place a parchment paper on a baking tray and spread the diced plantain on it. Grill or roast in the oven for about 5-6 on each side or till slightly brown. Once done, take it out of the oven and leave to cool


Add the vegetable/salad into a bowl and toss to combine.
To make avocado dressing
Slice avocado in halves, remove the pit and scoop the flesh into a blender. Add the remaining dressing ingredients and blend till smooth and creamy.
Keep refrigerated for up to 3 days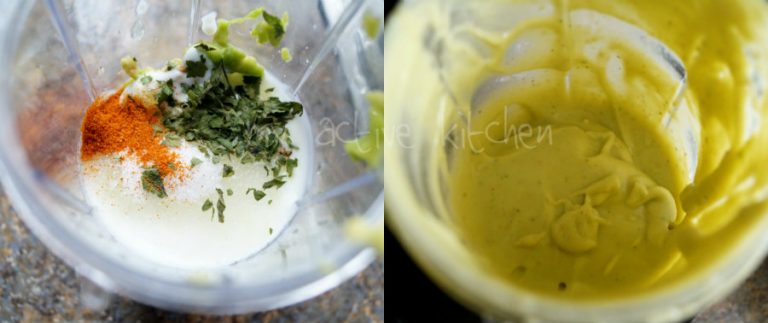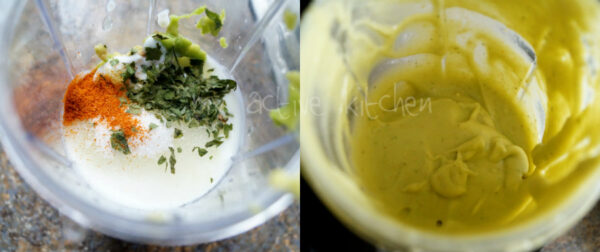 Plate up
Add the plantain to the salad and add dollops of spicy avocado dressing to it and enjoy. Did I hear you say easy and yum? Yeah... I can't wait to see what you come up with and don't forget to tag my active kitchen with your lovely creation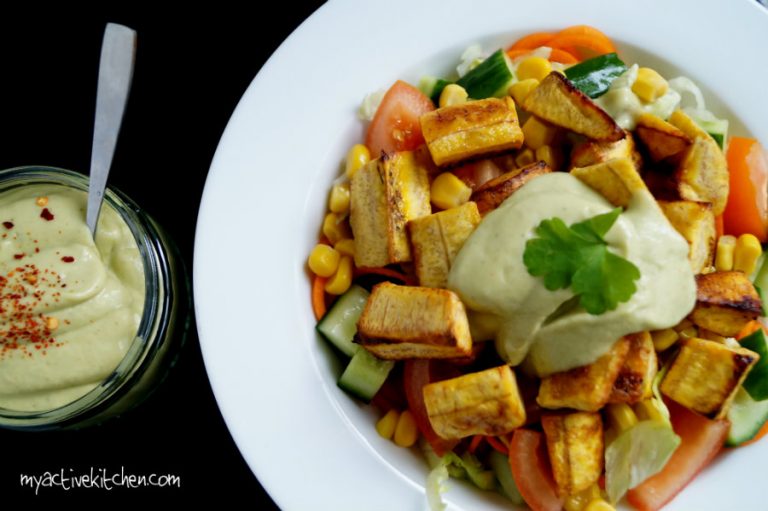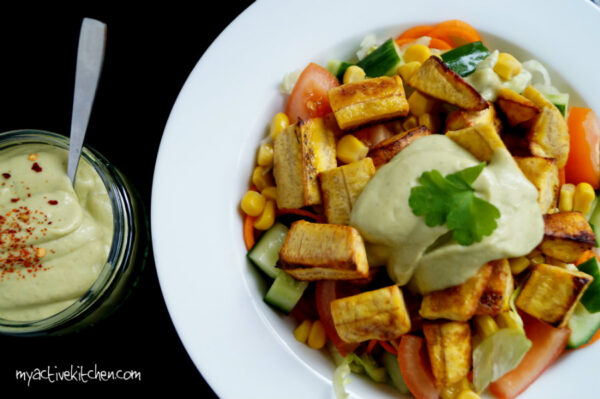 Other salad recipes you should try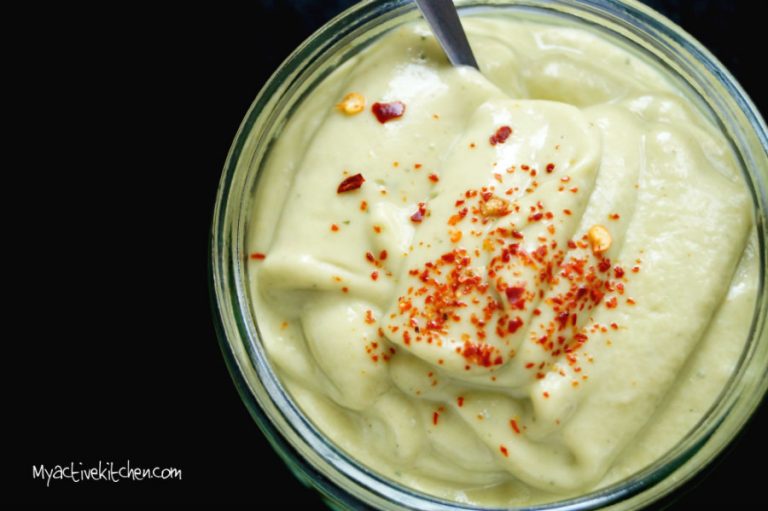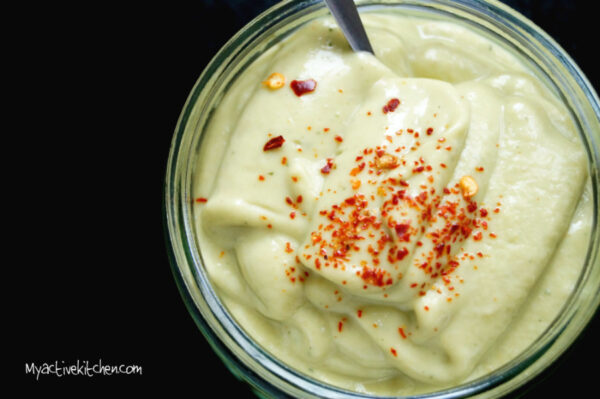 Get some in the mason jar and off you go...  Plantain salad and spicy avocado dressing!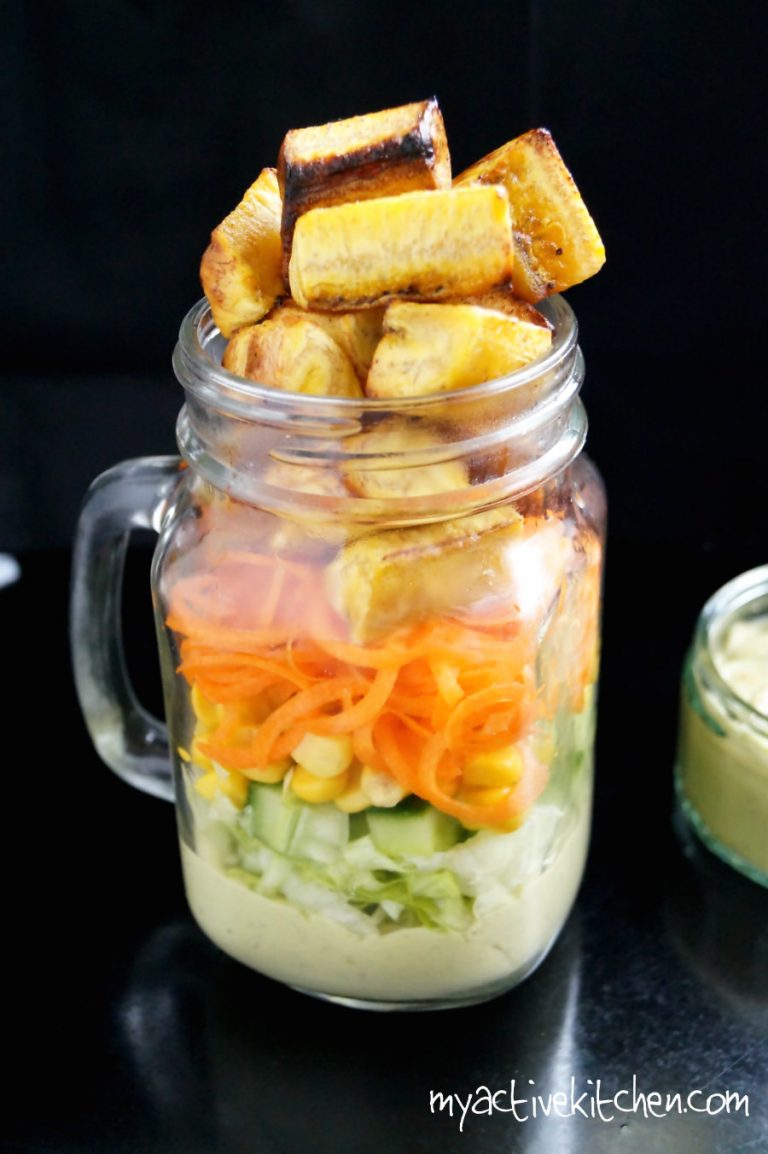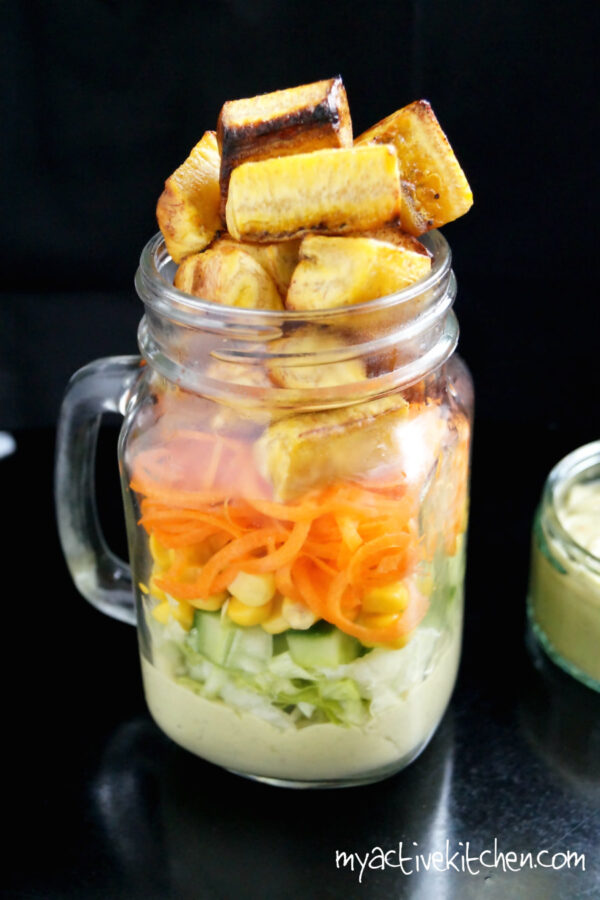 If you made this recipe, don't forget to leave me feedback. Tag me @myactivekitchen on Instagram and save away to your Pinterest