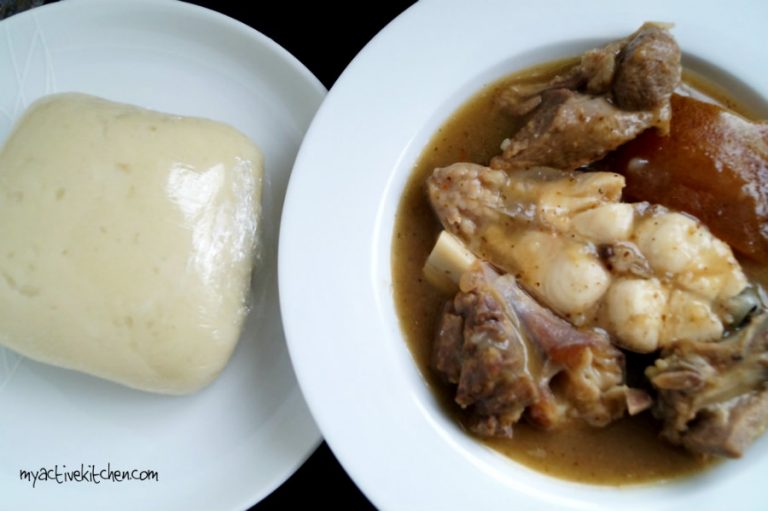 My first experience of afia efere (white soup) was at my uncles wedding some few years ago and boy did I enjoy it? I loved every bit of it. Everyone wanted to have a taste of afia efere also called white soup at the engagement party, it was a hit. I asked my sister in-law for the recipe and she was really happy to share it with me. I would want to believe white soup is prepared in different ways going by the bit of research I made. The key ingredients are pounded yam (as thickener), ogiri which can be substituted with dawadawa or iru (locust beans), Adrian fruits and pepper soup spice.
White soup is significant to the Ibos and Efik people of Nigeria. I doff my hat, those people sabi cook. You can also use any protein of choice, hard chicken preferably and for this recipe, I choose white catfish.  Afia efere can be enjoyed with pounded yam in fact for the first time, I tried pounded yam using my small/basic food processor and it turned out great. Though it is called white soup the colour is close to brown, it is very tasty and easy to make. If you are yet to try afia efere or ofe nsala then get out your apron and let's get cooking. There is no good telling you how simple, lovely and delicious it is if you would not be joining in. Come on foodie fam... Get out your cooking pot and let's make some white soup!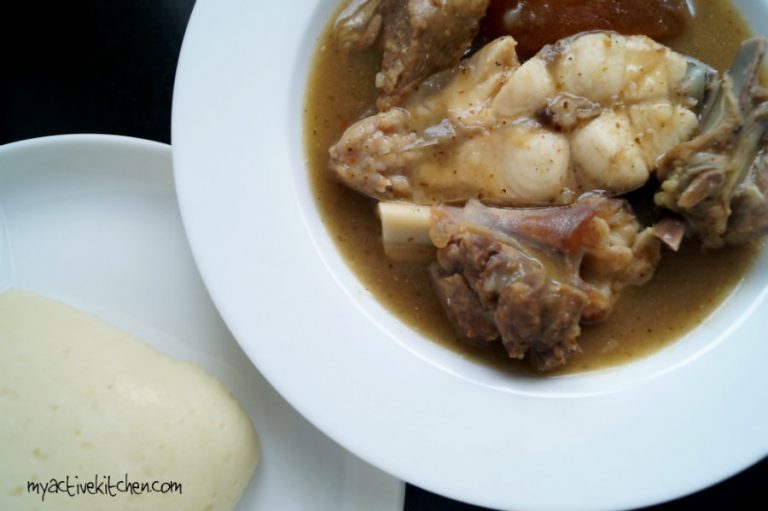 Ingredients
Few pieces of goat meat
Few pieces of catfish (I used 4 pieces) cleaned, gutted and salted
Ponmo
Smoked fish (if you are able to source)
Ground crayfish
2-3 slices of raw yam
Seasoning cube (I used Knorr cubes)
Salt to taste
1tsp pepper soup spice
Ground dried Cameroun pepper or cayenne pepper
Uyayak (aidan fruit) I promised myself I would never cook with it here, use if you want
Note: you can use yam powder or cocoyam as thickener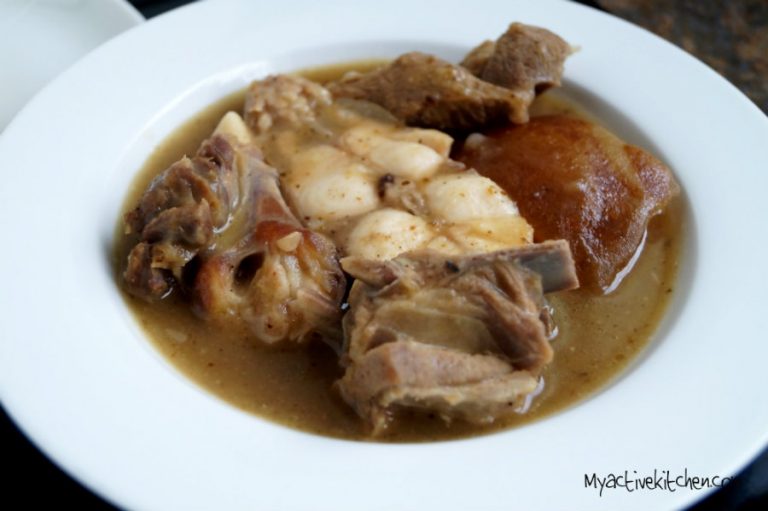 How to make Afia efere (White soup)
Add salt and seasoning cube to goat meat, ponmo or any other assorted meat and bring to boil till tender to preference. (If you would be using smoked fish, add it into the meat 10-15 minutes before you take of off the heat)
In the meantime, whist you are waiting on the meat to boil, peel the yam, rinse it and bring to boil till soft. Do not add salt
If the yam cooks before the meat, add to a food processor and blend till smooth alternatively, use mortar and pestle. Once you are done, leave the pounded yam on the side to be used later in the soup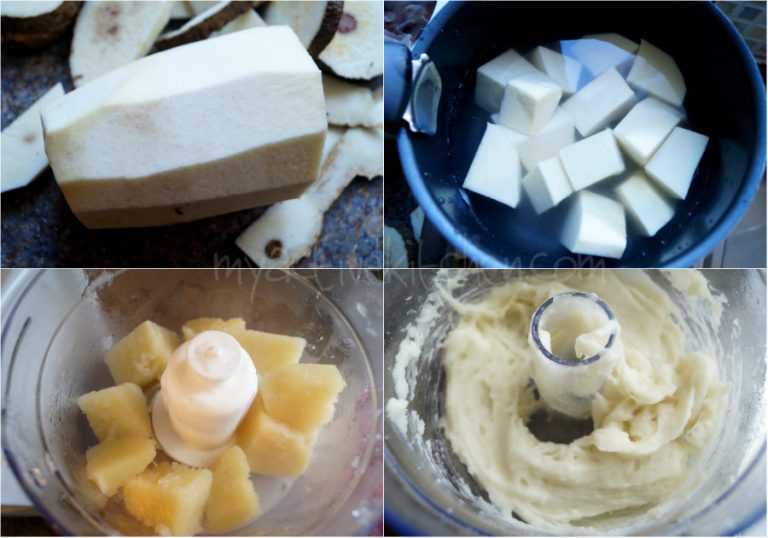 Add ground crayfish and Cameroon pepper and cook for another 5 minutes. Check for salt and seasoning and adjust accordingly. Also add more water if need be
Take the pounded yam a little portion at a time and add to the soup, the pounded yam melts into the soup and thickens it. If the soup is getting too thick, simply add water and stir thoroughly to combine.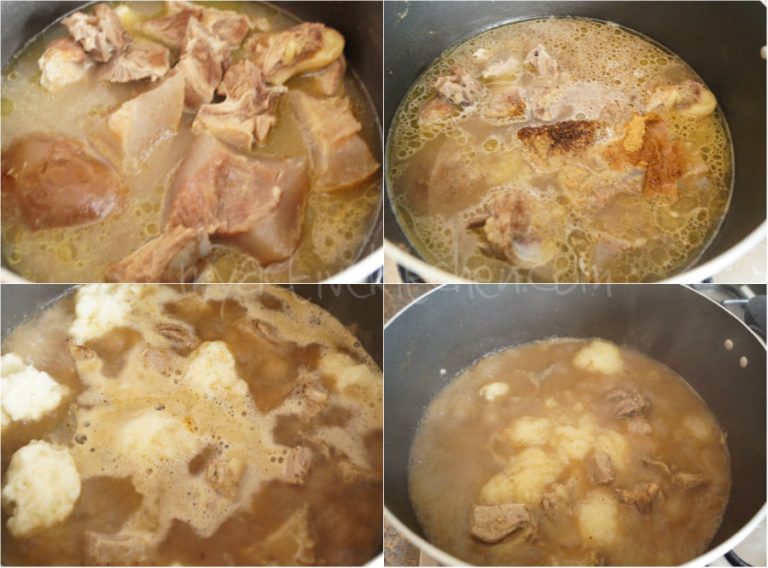 5-10 minutes before you take the soup add the fresh fish and cook for another 5-10 minutes. Stir carefully at this point so as to not break the fish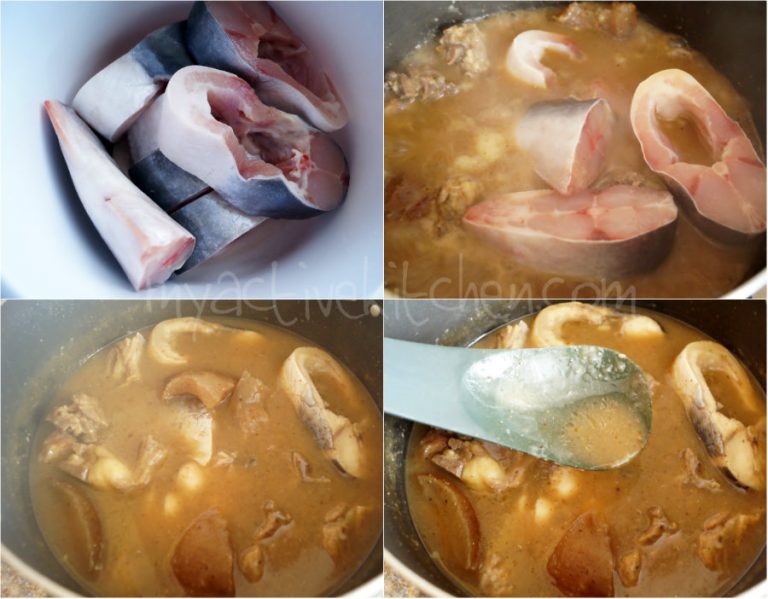 Take it off the heat and serve immediately with pounded yam or any other swallow of choice. 
Afia Efere (White Soup)
My first experience of afia efere (white soup) was at my uncles' wedding and boy did I enjoy it? I loved every bit of it. Everyone wanted to have a taste of the afia efere also called white soup at the party. There are two variants of this soup in Nigeria. This recipe is the Efik version
Ingredients
Few pieces of goat meat

Few pieces of catfish

I used 4 pieces cleaned, gutted and salted

Ponmo

Smoked fish

if you are able to source

Ground crayfish

2-3

slices

of raw yam

Seasoning cube

I used knorr cubes

Salt to taste

1

tsp

pepper soup spice

Ground dried Cameroun pepper or cayenne pepper

Uyayak (aidan fruit)

optional, I didn't use it
Instructions
Add salt and seasoning cube to goat meat, ponmo or any other assorted meat and bring to boil till tender to preference. (If you would be using smoked fish, add it into the meat 10-15 minutes before you take of off the heat)

In the meantime, whist you are waiting on the meat to boil, peel the yam, rinse it and bring to boil till soft. Do not add salt

If the yam cooks before the meat, add to a food processor and blend till smooth alternatively, use mortar and pestle. Once you are done, leave the pounded yam on the side to be used later in the soup

Add ground crayfish, pepper soup spice, Cameroun pepper to the cooked meat and cook for another 5 minutes. Check for salt and seasoning and adjust accordingly. Also add more water if need be

Take the pounded yam a little portion at a time and add to the soup, the pounded yam melts into the soup and thickens it. If the soup is getting too thick, simply add water till the desired consistency is achieved and stir thoughly to combine.

5-10 minutes before you take the soup add the fresh fish and cook for another 5-10 minutes or till the fish is well cooked. Stir carefully at this point so as to not break the fish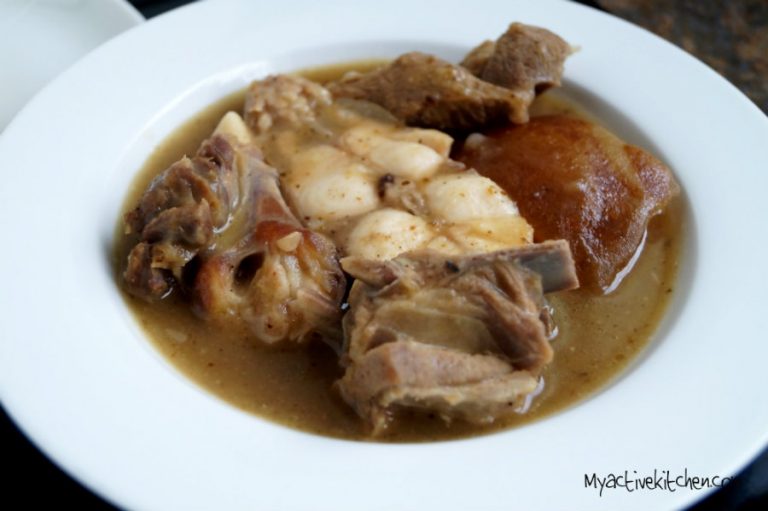 Afia Efere... I would like to see what you have been cooking with our recipe, don't forget to tag @myactivekitchen on Instagram, Facebook or simply send me an email. See you on my next post