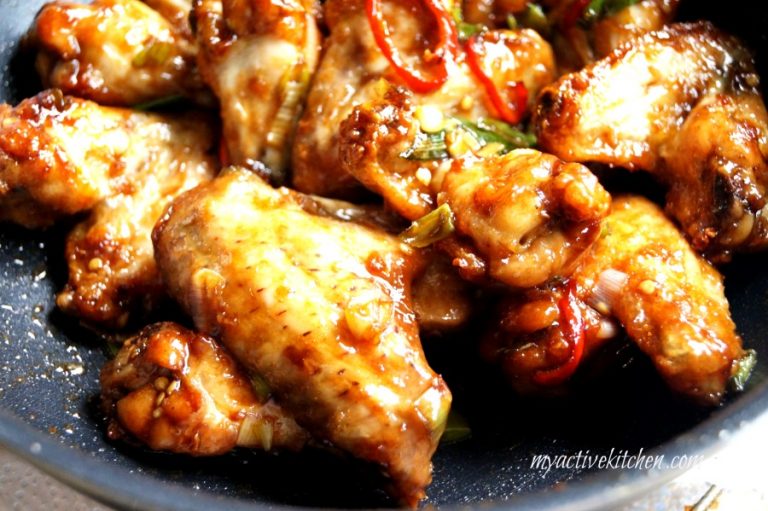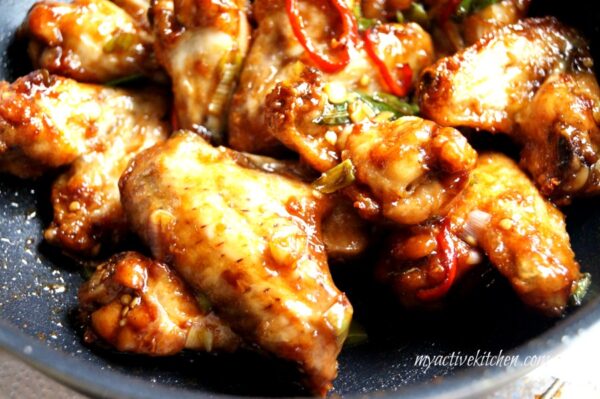 Nigerian Style Chicken Wings
It's no news that I love anything chicken; roasted, baked, fried or boiled, bring it and I will be all over it. This finger-licking Nigerian chicken wings will give your Chinese takeaway a good run for their money. Honestly, I'm not blowing my own trumpet here but it's that good. These chicken wings are a crowd pleaser and it will be gone in minutes. It is crispy, spicy, sticky and sweet. The plus side is that the sauce is made with one of Nigeria's most loved refreshing drink.
Malt drinks are loved by all especially when chilled but for this crispy chicken wings recipe, you will need to boil it till it is reduced to syrup in addition to one of my other loved ingredient - coconut milk. The malt and coconut syrup was just something I paired together a while ago when I was testing some recipes and I didn't regret trying it at all.
My test kitchen was a happy place after I made this malt and coconut sauce, especially when smothered in this crispy chicken wings. I tell you, these Nigerian chicken wings are an absolute delight and you can bet, it will be gone in minutes. It is so tempting and delicious. You will want to eat it all on your own, ok before you start drooling and thinking all about it, let's get cooking the sauce first and prep the chicken wings.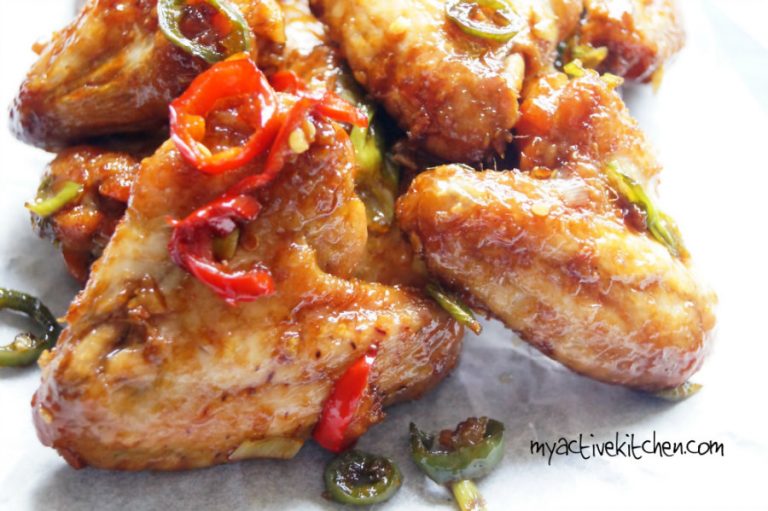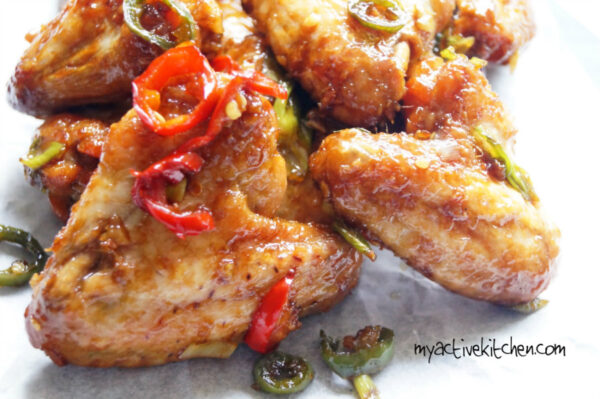 Ingredients
500g chicken wings
330ml any malt drink
200ml coconut milk
1tsp soy sauce (optional)
1tbsp brown sugar (optional)
Ginger powder
Garlic powder
Seasoning (1 knorr cube)
Salt (use according to preference)
Spring onions, chopped
3 Mixed chilli peppers, chopped
2tbsp all-purpose flour
1tbsp corn flour
3tbsp veg oil and extra for coating chicken wings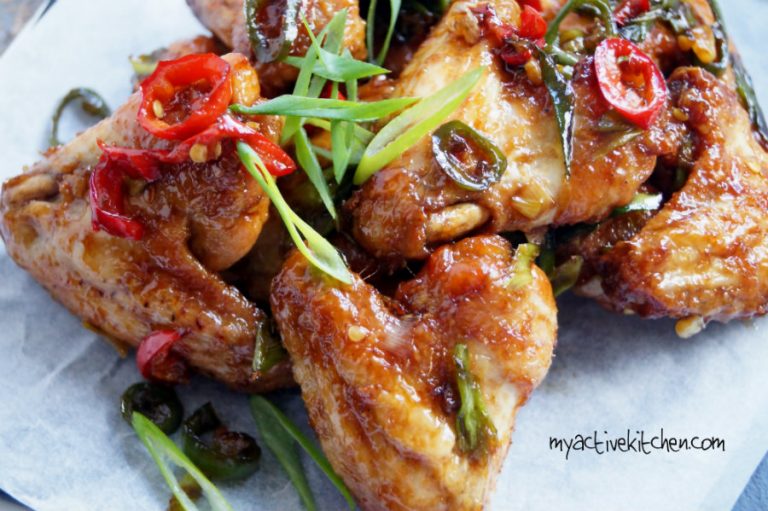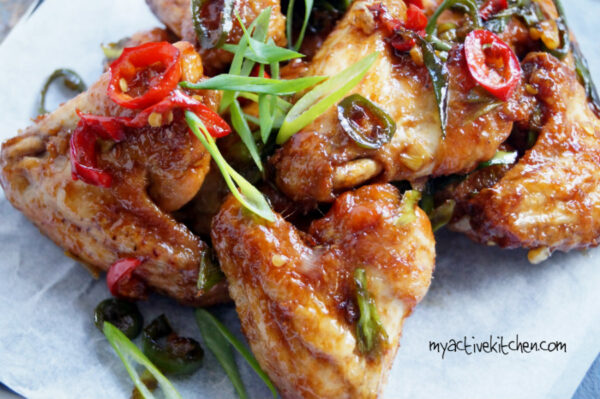 How to make Nigerian style chicken wings
Wash and pat chicken wings dry, add ginger, garlic, salt and seasoning and mix together till well combined (make sure it is well seasoned). Leave to rest in the fridge for a minimum of 2 hours or overnight preferably.
You can make the sauce ahead and keep on the fridge.
Sauce for Chicken 
Add the malt drink, coconut milk, sugar, soy sauce to a pan if using and bring to boil till reduced and sauce turns to syrup. Take it off the heat and set aside to cool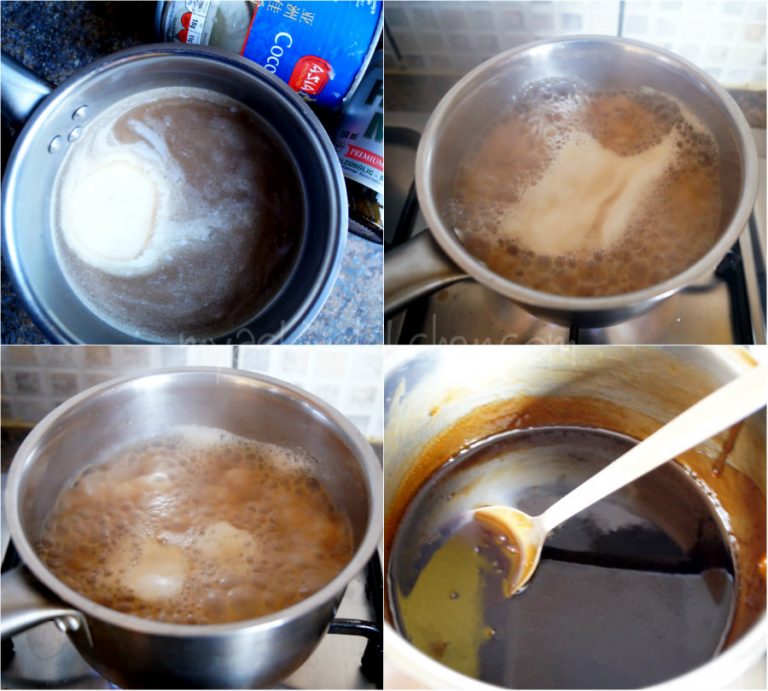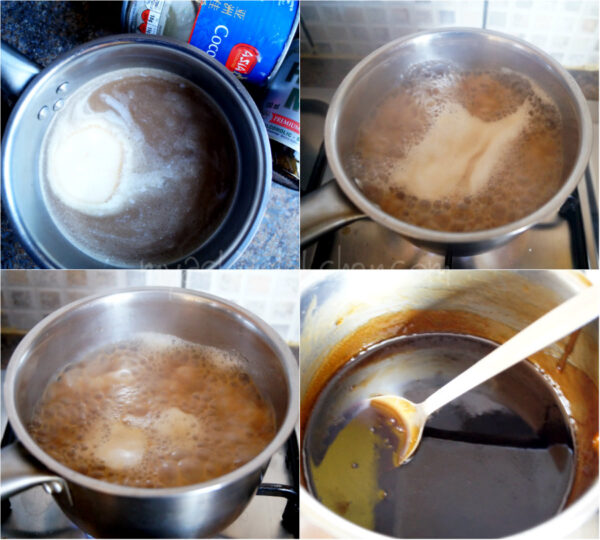 To make crispy chicken wings
Preheat the oven at 190 degrees
Add the chicken to a Ziploc bag, add the all purpose and corn flour and mix together till the chicken wings are well coated. You can add more flour if needed.
Add chicken wings to a baking tray making sure they are not touching. Bake in the oven for 15 minutes.


Take it out of the oven and coat with oil, return to the oven and continue baking till golden brown and well baked (about 30 minutes). Remove wings from the oven and set aside


Place a wok on medium heat, add vegetable oil and heat for 2 minutes. Add the chopped chillies and spring onions and stir fry for another 2-3 minutes. Add the baked wings and toss till well coated with the chillies. After 3 minutes, add the malt/coconut syrup to the chicken and stir till well coated.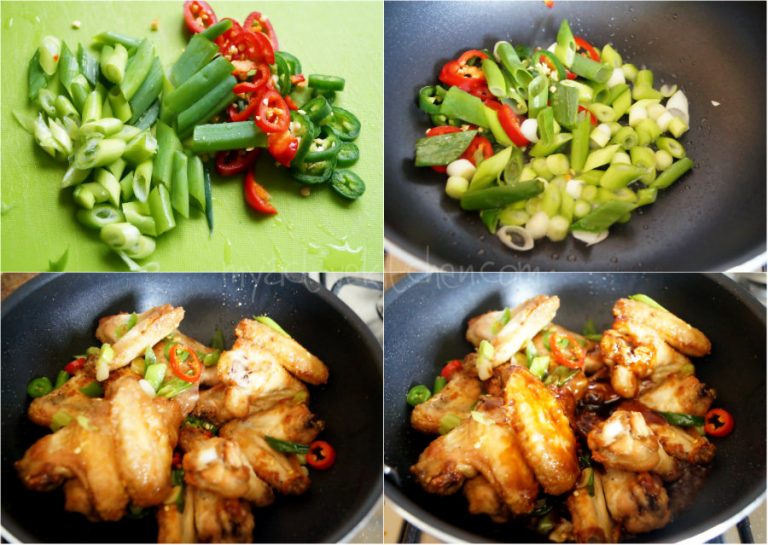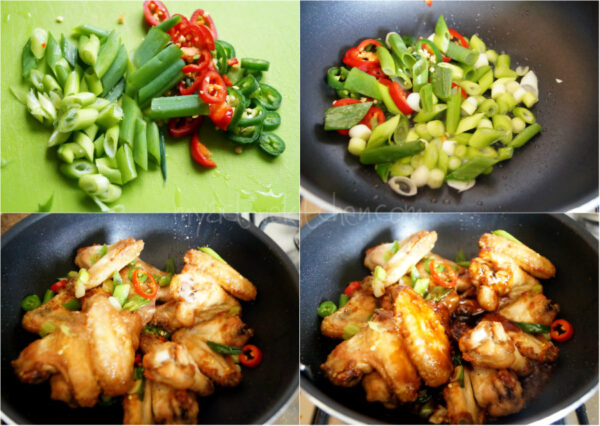 Continue stirring for another minute, take it off the heat immediately and serve. Did you say finger linking? Oh yes, I know. Lol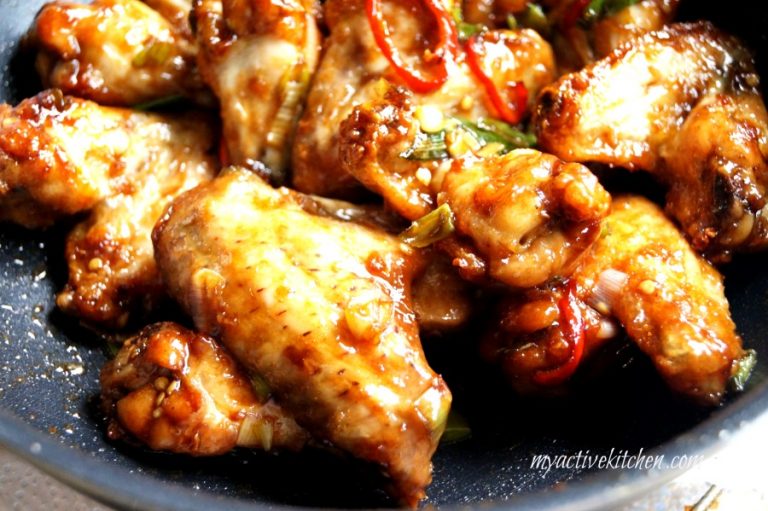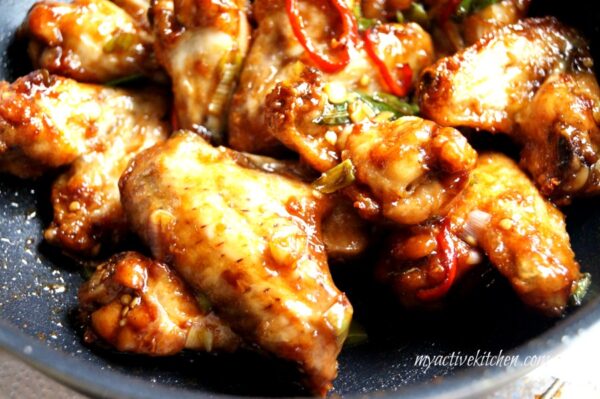 Other Finger licking Chicken wing recipe you will love
Suya chicken and caramelised onion
See how easy it is to make these chicken wings... I would like to see what you have been cooking with our recipe, don't forget to tag @myactivekitchen on Instagram, Facebook or simply send me an email. See you on my next post