I'm sure you all know by now that I am addicted to chicken. Honestly, this 7 spice chicken will change your mind about chicken forever. My daughter normally would not eat the skin on chicken as she gets grossed out by it. With this recipe, she ate the skin on her chicken, the chicken and asked for mine too which of course was eaten too.
This chicken was made with all the simple ingredients you can find in your kitchen. The newest addition to my spice collection is ground onion. That spice is like a cure to any kitchen meal, it is everything. Also, who says NO to paprika, ginger, rosemary, thyme and garlic? If you know how to combine your spices well, then you will not have any problem with what you use them on. The weather here is getting better by the day (touch wood) and this 7 spice chicken can grace your barbeque table anytime.
This is going to be part of the show stopper meal on my barbeque party this year. I love using chicken thigh and leg for most of my chicken recipe as they are the juiciest and sweetest part of a chicken. also, in my opinion, it can be made healthy if eaten without skin. Trust me the chicken skin carries unnecessary calories that the body doesn't need. That been said, I'm not a nutritionist; so make your research as these words are just my opinions.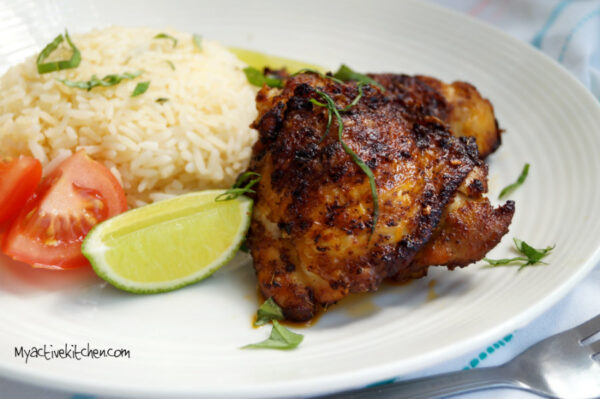 Ingredients
6-8 Chicken thigh
1tsp ground onion
2tbs paprika (substitute with smoky paprika)
1tsp ginger
1tsp garlic
Chilli flakes
1tsp Thyme
Salt
½tsp rosemary
1tbsp oil
Seasoning of choice
2tbsp butter
Lime
How to make spiced chicken
Wash and pat chicken dry, set aside
Combine all the ingredients listed above except the butter into a bowl, add the oil and mix together to form crumbs
Rub the mixed spices on the chicken (give it a good massage)
Leave the chicken to marinade for an hour or overnight preferably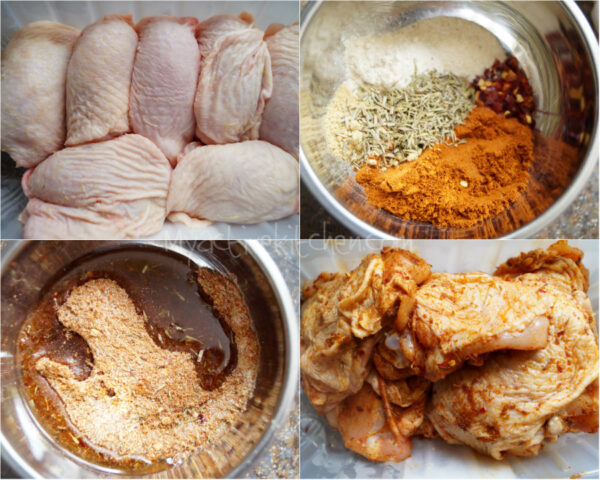 On the day, preheat the oven at 220 degrees Celsius
Place a pan on medium heat, add 2tbsp of butter and melt (do not let it burn) add the chicken to the melted butter and seal on both sides for about 3 minutes each.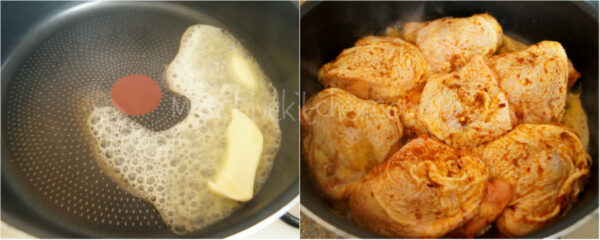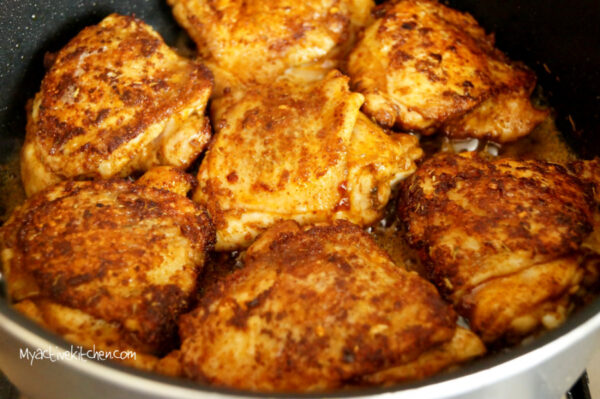 Transfer the chicken to a baking tray and roast for 45 minutes or according to the pack or weight of the chicken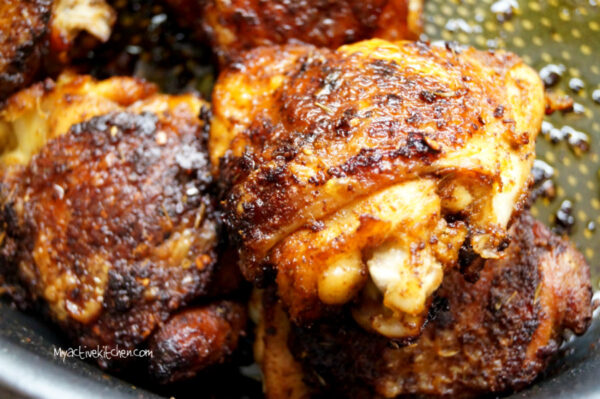 Alternatively, cook on an open fire. You will thank me later, this spiced chicken is insanely good if I do say so myself.
I served the spiced chicken with savoury homemade rice. I got this inspiration the last time I visited a Turkish restaurant. Yes, you can eat rice without stew. I will share the recipe at some point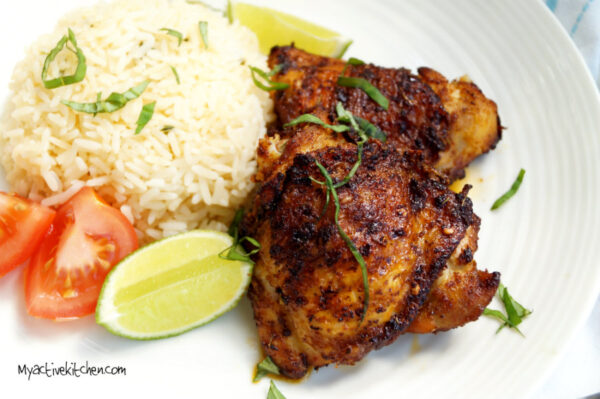 A squeeze of lime on that chicken, a mouthful then you are in heaven. Don't forget to tag @myactivekitchen if you make this yummy 7 spice chicken. See you in my next post.x