I'm back with another chicken post. This oven baked chicken suya will knock you off your sock! I'm very sorry my lovelies I am a sucker for chicken and I make it at least once a week besides my regular meals. I made some homemade suya spice the other day and I couldn't believe how well it turned out.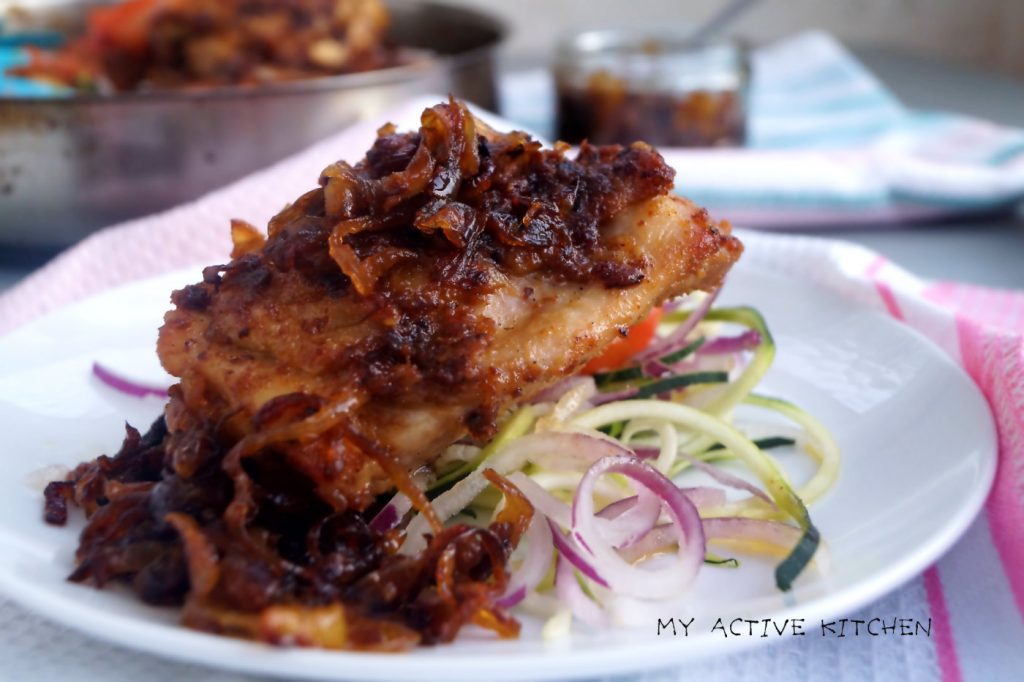 Oven baked Chicken Suya
I was really proud of myself becoming a better spice-mixotologist.. hahaha (Don't get your dictionary out for that vocabulary). I needed to try out my new spice and my chicken came in handy plus I've been wanting to put up caramelised onions recipe on the blog for a while but I kept pushing it, if you love burger then you would appreciate that it is not complete without some good caramelised onions.
Like someone I know would say, you cannot rush perfection and that goes for today's recipe. It was a labour of love in making the roasted chicken suya and the caramelised onions and believe me, it all went within minutes of making it. Fastest fingers first, hahaha. After making my chicken suya, I allowed it to rest for some few minutes before diving into it. Who needs burger bun when you can just have Agege bread? Everyone enjoyed it. Do you know you can make caramelised onions and keep it in the fridge or freezer? See, not much stress after all as you will still be enjoying it after weeks of making it and remember to keep the heat down when making it and all would be fine in the kitchen department.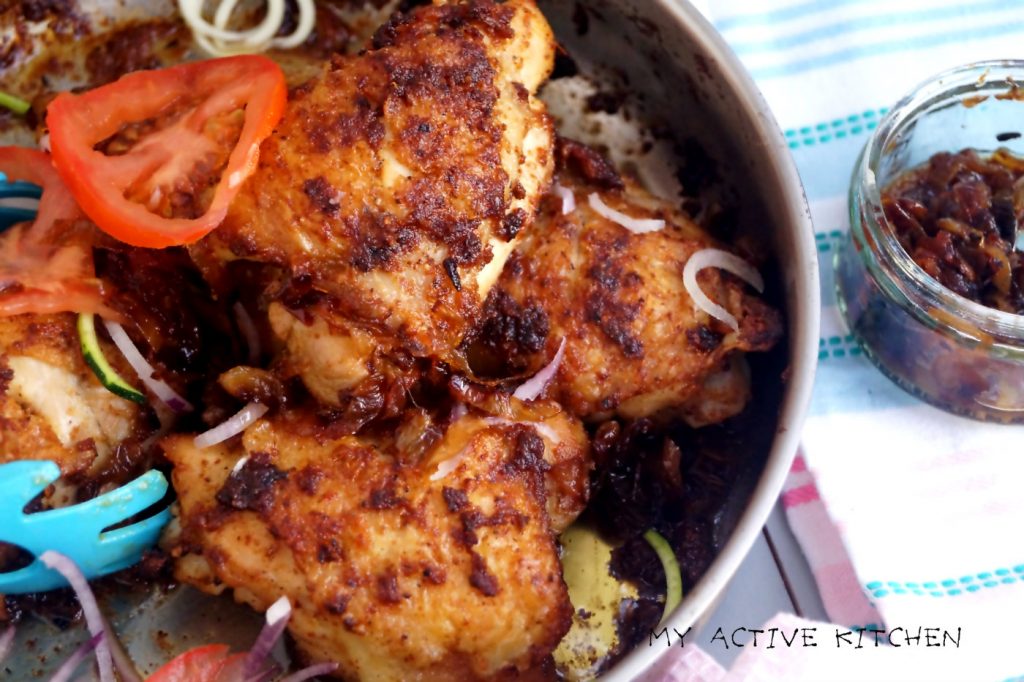 Ingredients for my oven baked chicken suya
6 Chicken thighs, any part would do (I have used soft chicken for this recipe)
2 tablespoons suya spice (more for serving) you can buy from here
2 tablespoons Vegetable oil
1 tsp chicken or vegetable seasoning
1tsp salt
Ingredients for caramelised onion
6 large onions (use more if you looking to keep for later), chopped
4 tablespoons good quality salted butter
2 tablespoons brown sugar optional
1 tablespoon balsamic vinegar optional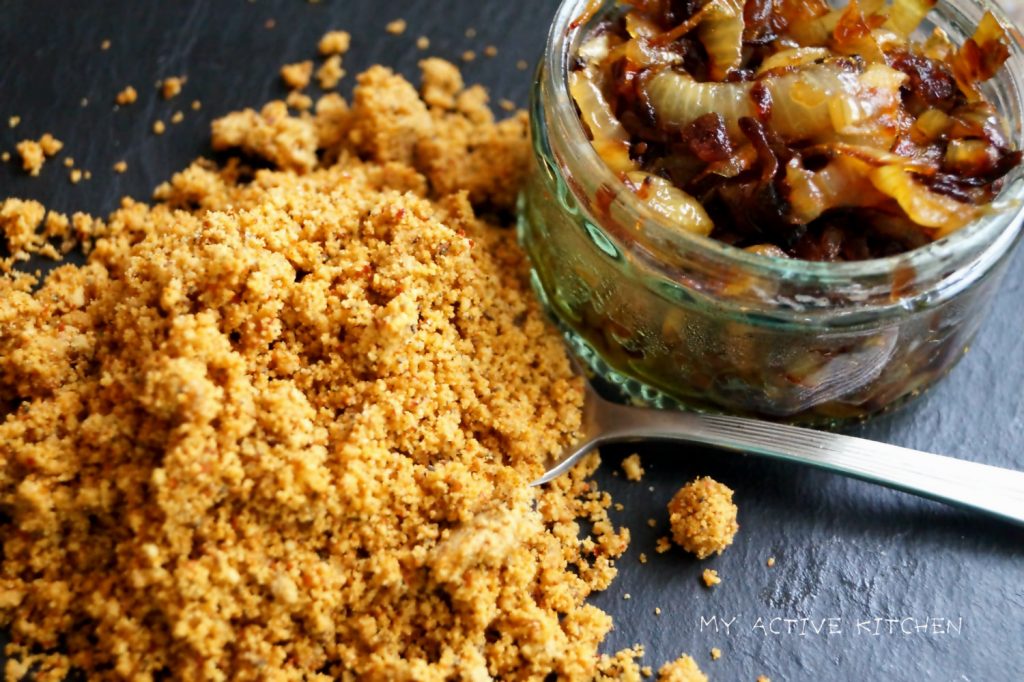 How to make caramelised onion
How to make caramelised onion (remember, you cannot rush perfection)
Place a pan on low heat, add the butter and allow it to melt. (you can use your smallest burner for this task)
Add the chopped onions and stir it into the melted butter until well coated.
Continue to cook on low heat and stir every 5 to 10 minutes. (The colour would start changing and if you notice that some of the onions start sticking to the bottom of the pan, do not fret as long as it's not burnt, just scrape it and keep on stirring at an interval. Watch the onion move from translucent to golden colour and you can smell the caramelised onion). Ideally, you should cook the caramelised onion for about an hour or more so you don't want to do it for 30 minutes. Lol
As soon as the caramelised onion has reached your desired taste, take it off the heat and let it cool before storing in a jar and if you are in a hurry to dive in, serve hot with sides of choice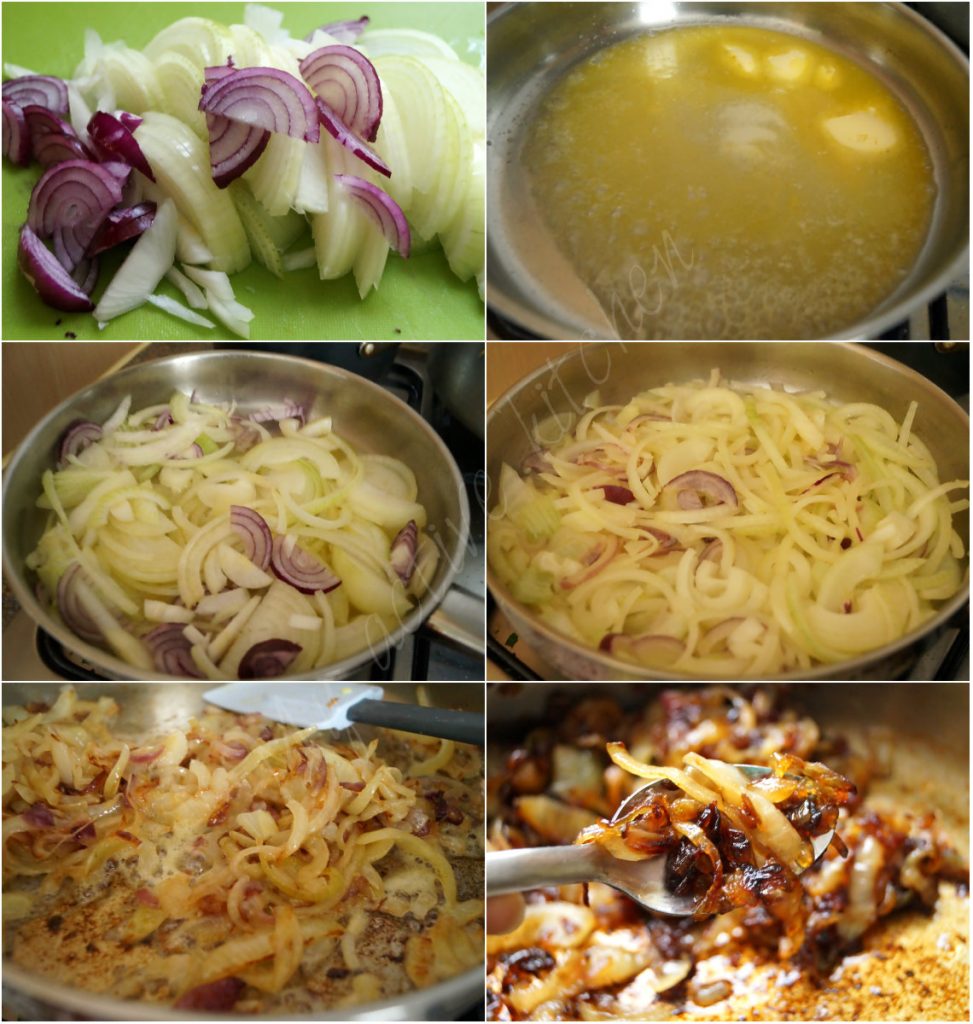 You can add about 2 tbsp brown sugar and 1 tbsp balsamic vinegar to the caramelised onions about 10 minutes before you take it off the heat although, it is optional.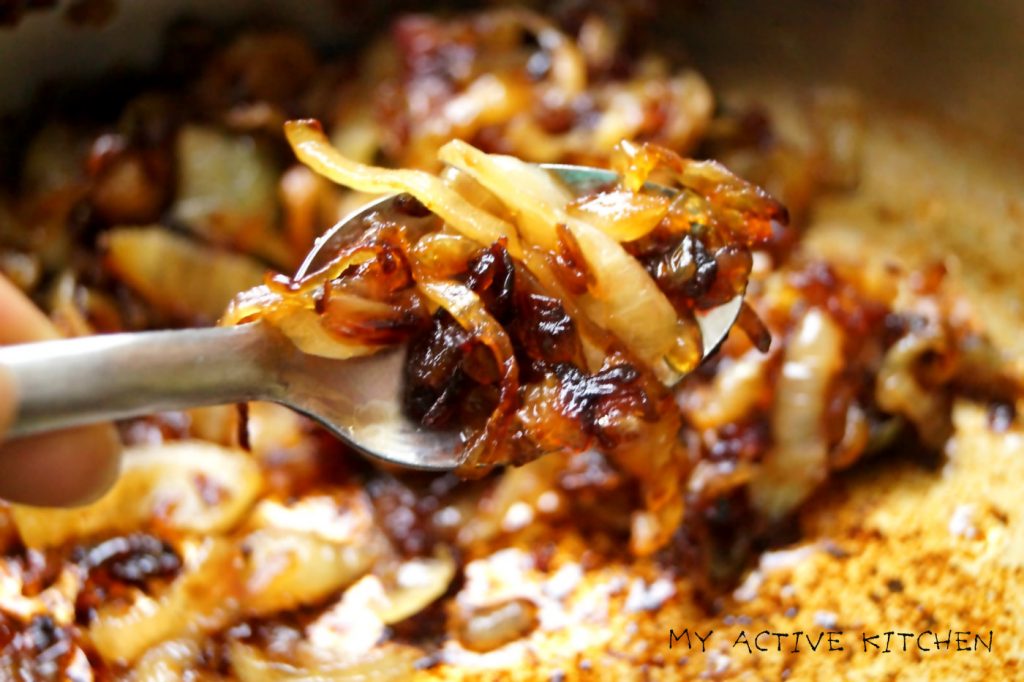 How to make chicken suya in the oven
To the chicken, add 2 tablespoons of suya spice, add salt and chicken seasoning if desired. Add 2tbsp of vegetable oil and mix all together till well combined. Leave to marinade for at least 1 hour or overnight preferably for the flavour to be well infused into the chicken.
On the day
Preheat the oven on 190 degrees Celsius/374F
Place a skillet or an ovenproof pan on medium heat, add 1tbsp of vegetable oil and swirl around the pan. Add the chicken to the pan and sear on both sides for about 2- 3 minutes each, place the pan in the oven and roast for 40-45 minutes or according to the instruction on the chicken

Allow the chicken to rest for about 5 minutes before serving. Enjoy with salad and some caramelised onions. Go wild like me and sandwich with some Agege bread.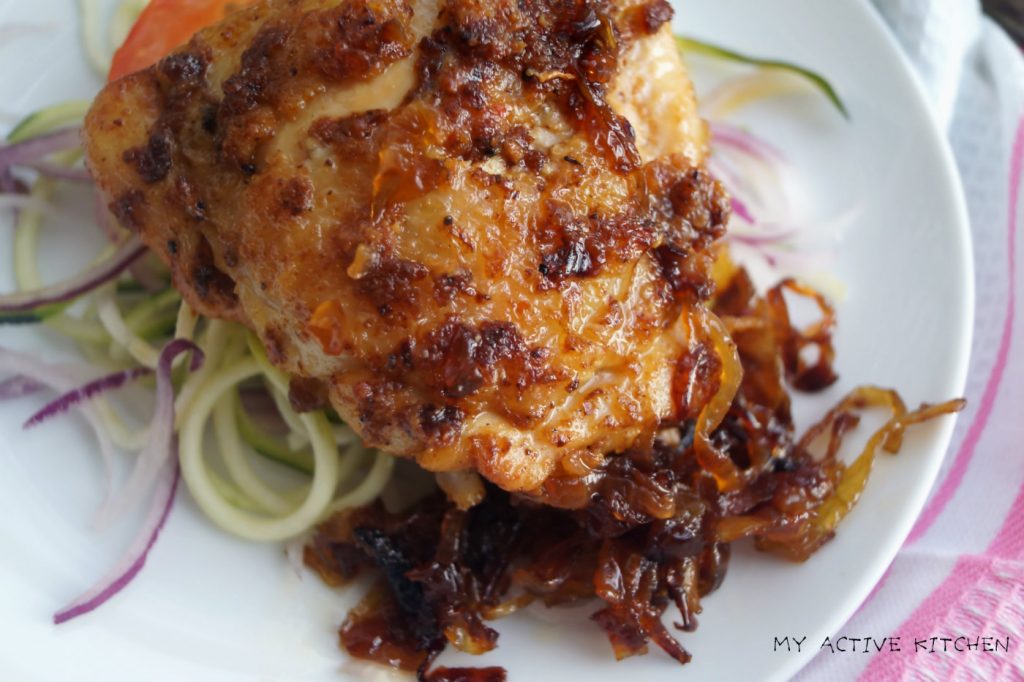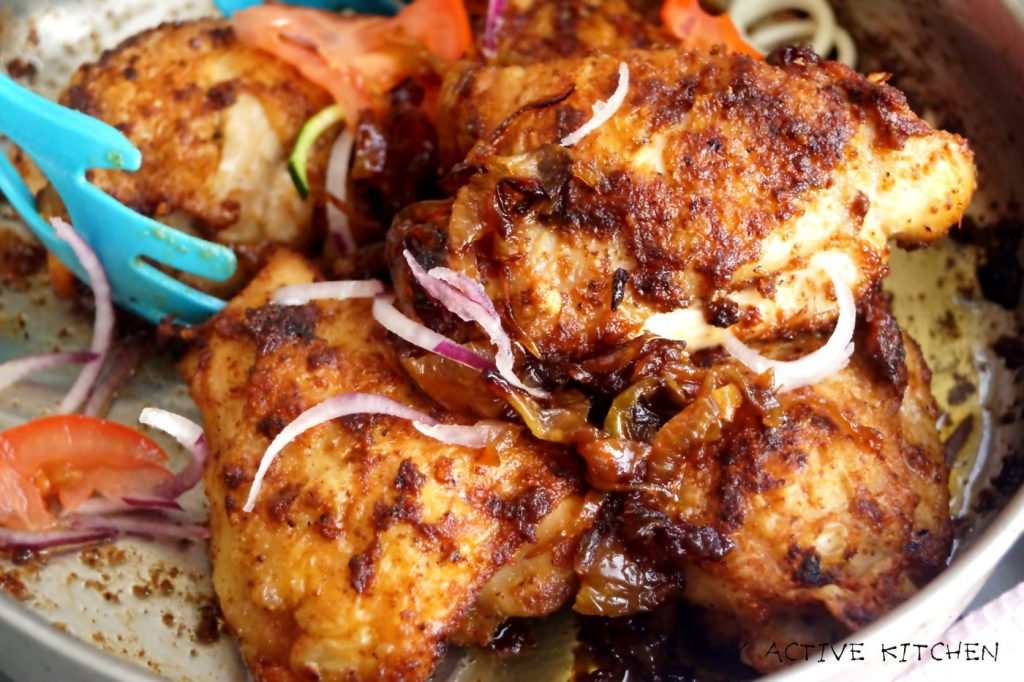 What to serve it with
Enjoy with some pizza,
Use as a sandwich filling, see what I did here chicken sandwich melt,
serve over some salad, Fusilli pasta salad
Don't forget to take a picture and tag my active kitchen on Instagram. I also love reading from you, leave a comment if you tried this recipe. If you are yet to subscribe to the blog, kindly do so and you won't miss any new post from me again. Until next time, be true to yourself