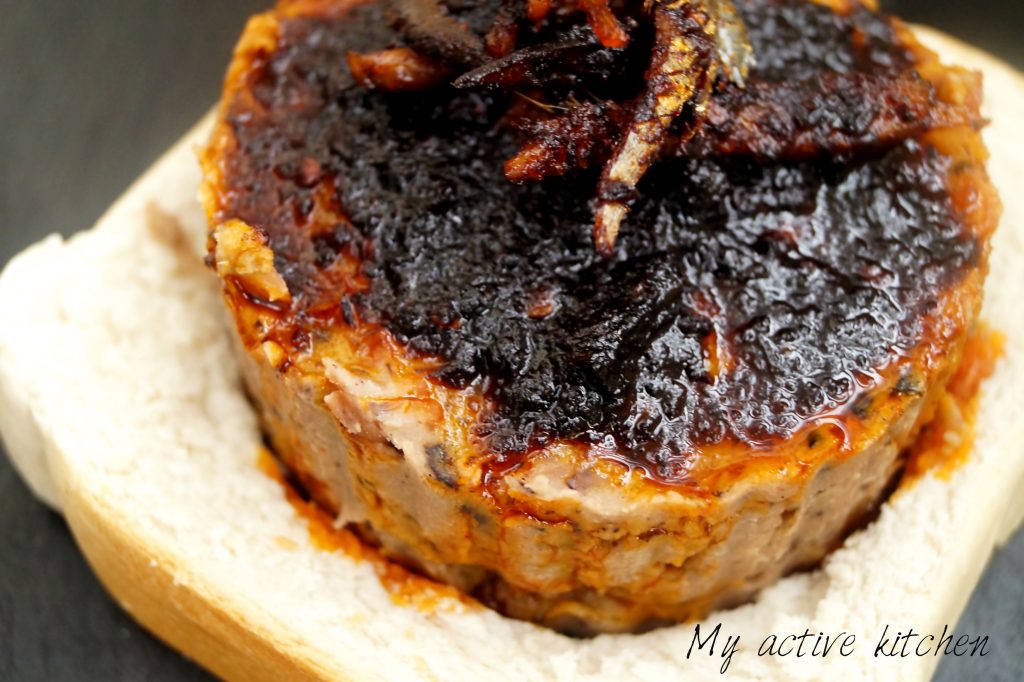 Don't say it yet, I know I've just recently blogged about Ewa aganyin but I did promise the last time that I would update the agoyin sauce as soon as I lay my hands on one of the missing core ingredients. Anyway what's not to like about Ewa agoyin, I call it Nigerian shito (Ghana sauce).  Also, allow me to brag about some of my friends, yes I have got some cool ones. Lol this my friend travelled to Nigeria and he brought back loads and I mean plenty dried red bell pepper despite me telling him on short notice. He didn't stop at that, he got me gala and also gave my daughter a huge portion of His wedding cake. Don't start thinking too much, He's my daughter's God-father and also one of my major critics.
I did mention in my last post on ewa agoyin that the dried red bell pepper is what reduces or almost neutralises the hotness from the bird eyes chillies. It is just like when you are cooking your stew, the proportion of red bell pepper and tomatoes is usually higher to scotch bonnet chillies (ata rodo). The last recipe requires that you use loads of palm oil but it is reduced in this aganyin sauce recipe and a little sauce goes a long way for the beans. Right! Without further ado, let's get on with it and make some ewa agoyin sauce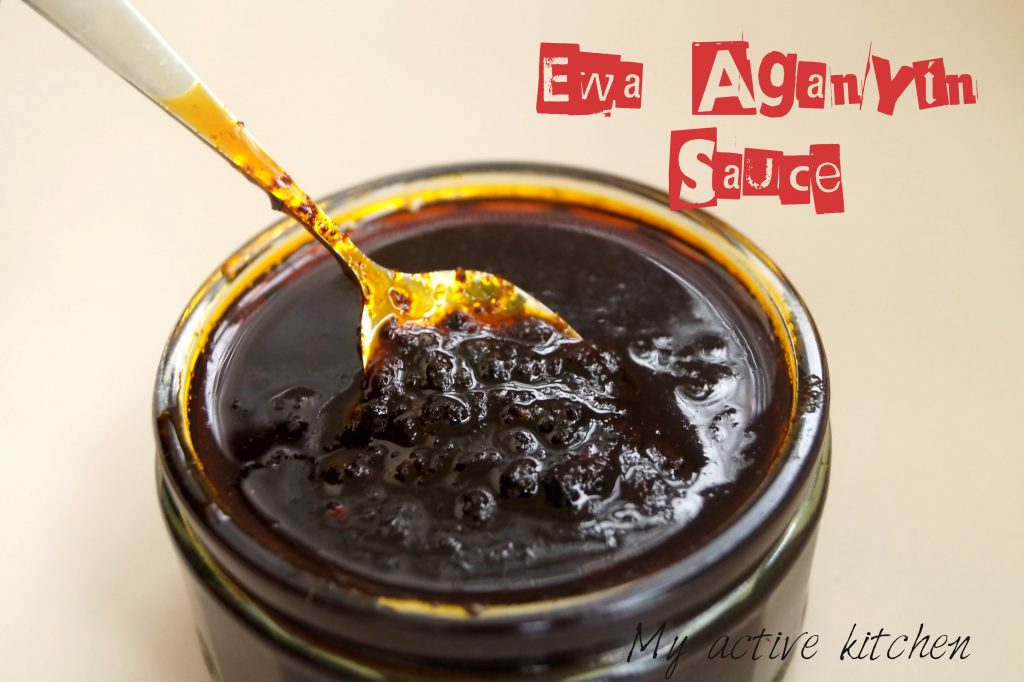 Ingredients
4 medium size onions
6-8 pieces of dried red bell peppers (tatatshe gbigbe)
30g crushed chillies, soaked in warm water for at least 3 hours, or overnight preferably
Palm oil, you will need a lot of this.
Salt (just a little)
Seasoning
Ponmo or shawa (dried bonga fillet)
Note: the more palm oil you use the better your ewa agoyin sauce would turn out and this would also stop it from burning. remember you don't have to eat all the palm oil. you can decant this. Moderation is the key.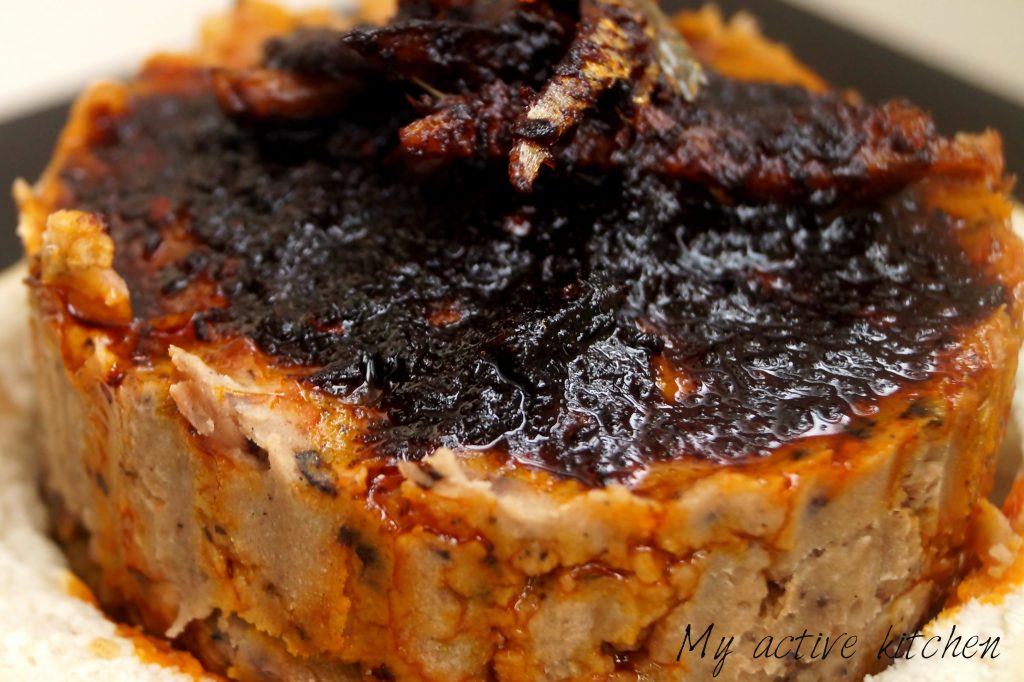 How to make ewa agoyin sauce
A day before you cook the sauce, in a bowl add the dried bell pepper and cover with warm water, cover and set aside.
On the day
The dried bell pepper should be soft by now, rinse and set aside
Add bell pepper, chilli flakes, onions and little water and blend till puree. Sieve the pepper to get rid of excess moisture. this step is crucial  (updated 04/02/16)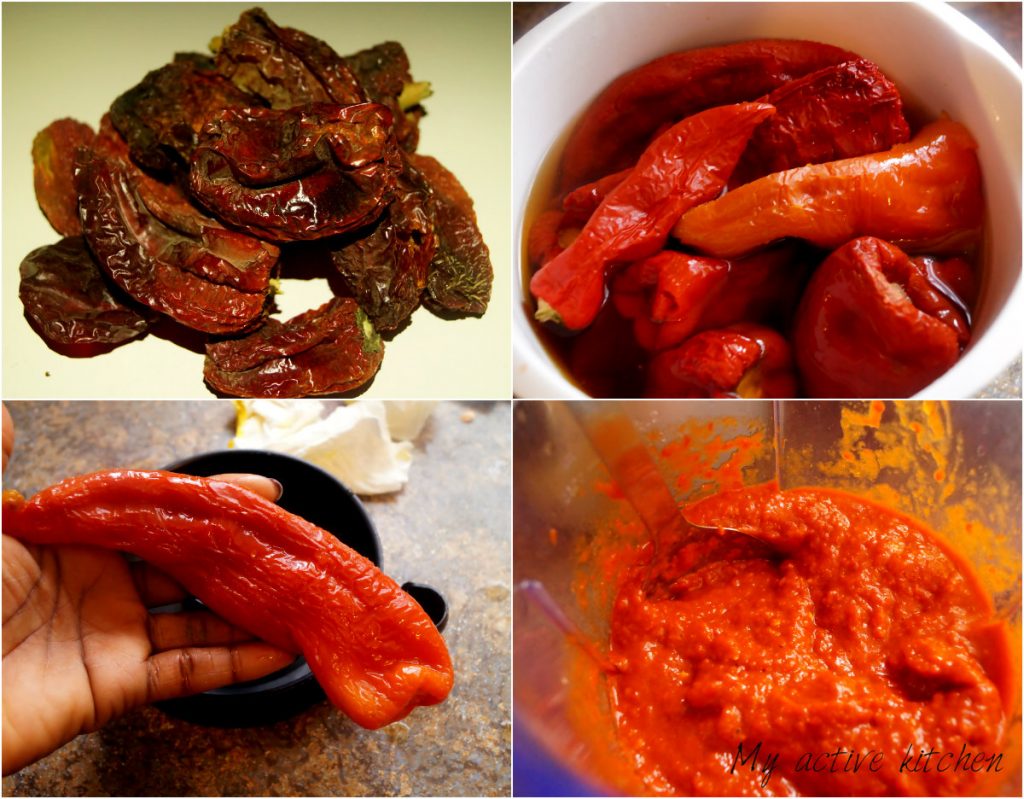 Whilst you are prepping for the sauce, add enough palm oil to a pan and heat on medium heat to bleach (keep your kitchen well ventilated during this process)
Add one small chopped onion to the bleached oil and brown. DO NOT BURN THE ONIONS

Add blended pepper to the hot oil (be careful when handling hot oil)
I would recommend you add salt and seasoning to the pepper at this stage because if you add when the sauce is almost cooked, It wouldn't combine well with the sauce. I have tried both methods and the first works well
Cook the sauce on a low heat and stir at intervals, till the sauce changes colour from bright red to brownish colour, add ponmo or shawa to sauce.
Keep an eye on the sauce as you don't want it to burn, cook on low heat till sauce is well done, oil floats on top of the sauce and would look gritty but not burnt.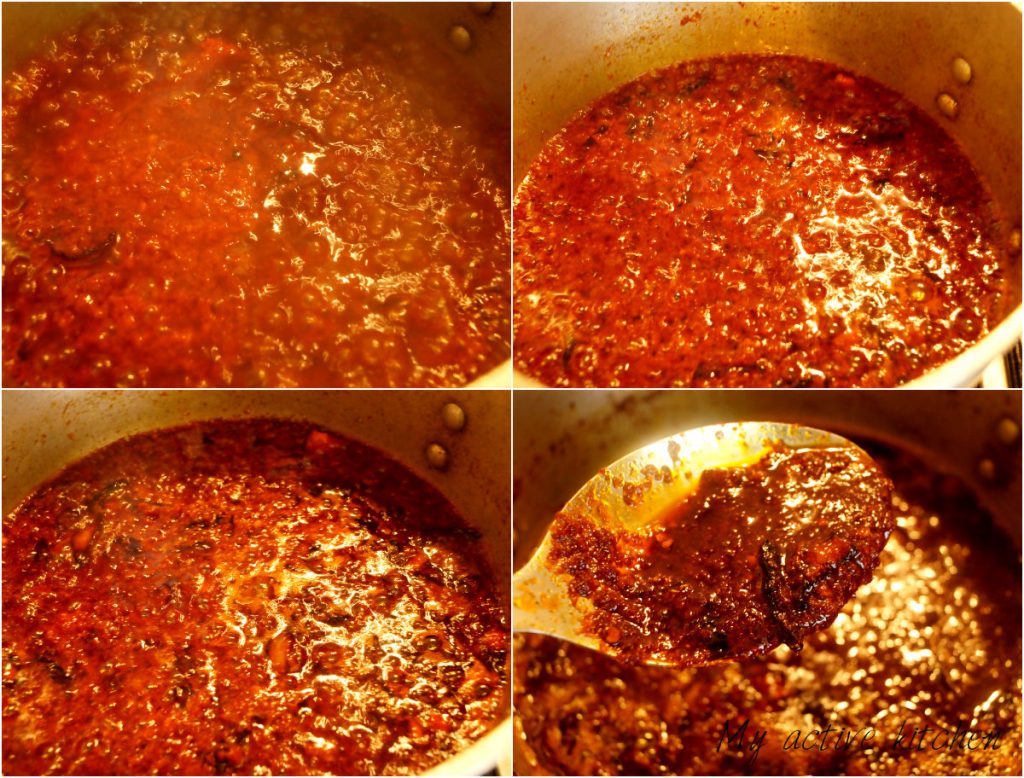 Ewa agoyin sauce
Take the sauce off the heat and serve hot with cooked mashed beans or boiled yam.
Thanks for reading and don't forget to like our facebook page here, Instagram @myactivekitchen, hit the share button below and also subscribe to the blog for regular updates.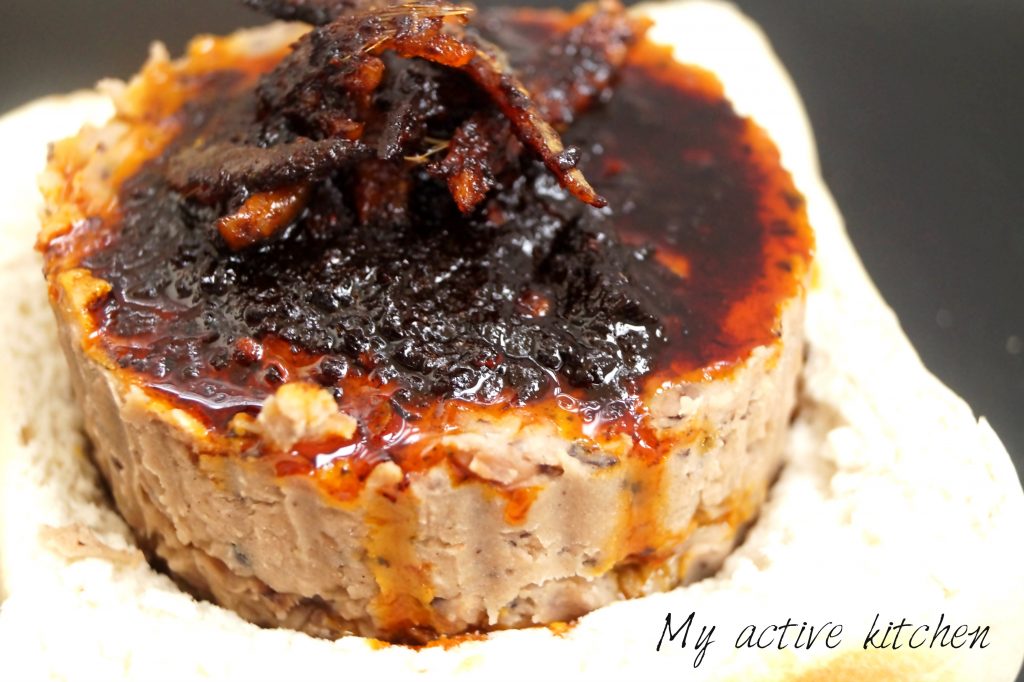 Enjoy and have a wonderful week ahead.xxx