The best coconut rice recipe ever! This is one easy coconut rice that won't disappoint! This rice is a perfect side to any meal.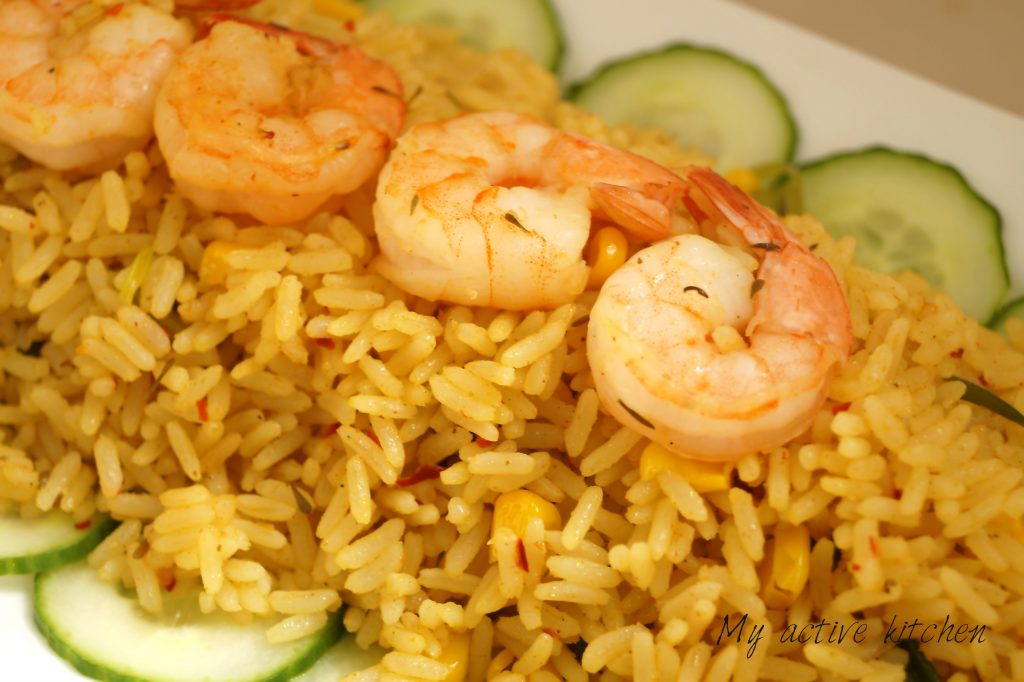 Hello folks, how is your weekend going? Last Sunday was father's day and I thought of what to cook apart from our usual at home. I seldom cook this type of coconut rice but when I do, I always make sure I hit it on the head. When you cook coconut rice, you don't want to be messing about with spices.
I've cooked different types of coconut rice before from plain boiled rice cooked in coconut milk, to fried rice and Jollof rice. This is a very easy coconut rice with a wow factor. The coconut flavour has not been overpowered by the other spices used in cooking the rice. More importantly, It is quick and can grace your table for any occasion.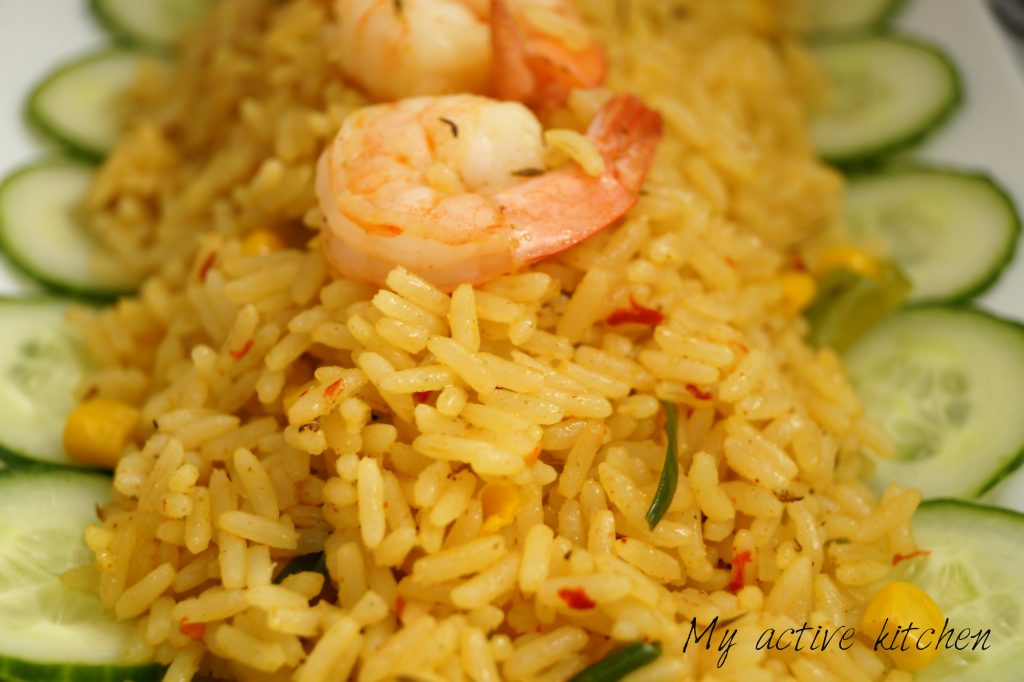 Ingredients
21/2 cups easy cook grain rice
Homemade or shop bought Coconut milk (1 whole coconut or a can of shop bought coconut milk)
1Csp of vegetable oil or substitute with oil from stock
1 small onion
Mixed veg (optional)
1tbsp curry
1tbsp thyme
Chill flakes (dried pepper)
Salt
Bouillon cubes of choice (seasoning)
Shrimps (optional)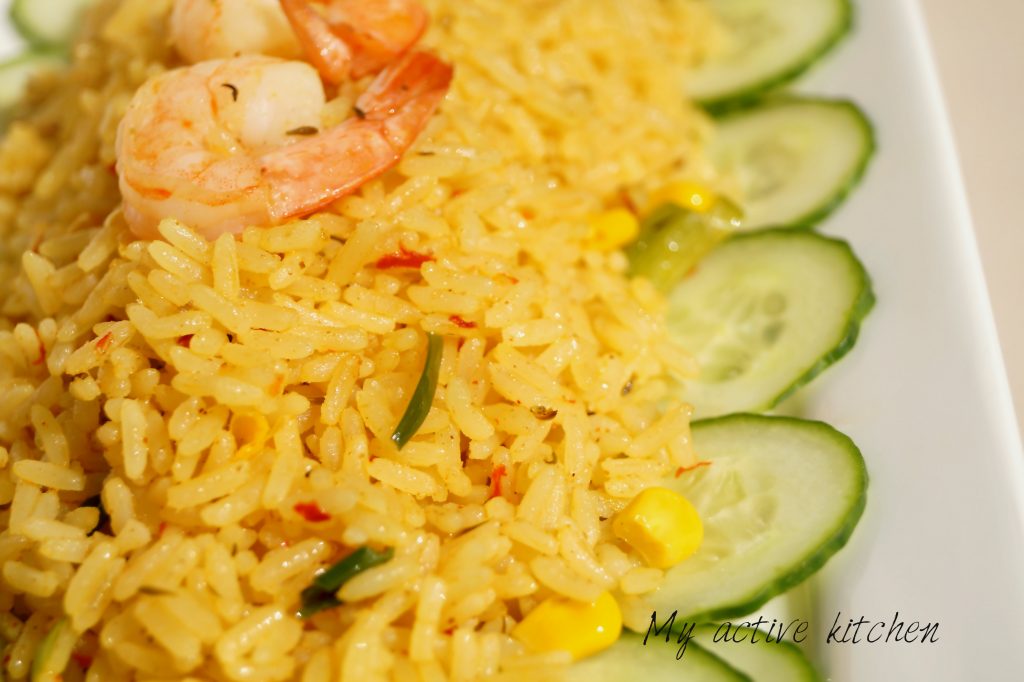 How to make this easy coconut rice
How to make coconut milk
Break a whole coconut and get rid of the shell
Cut coconut into small chunks
You can either grate the coconut or blend, I used my smoothie blender for the coconut to achieve a creamier texture and it brought the job to speed.
Turn the grated/blended coconut in a bowl and add about 1-2 cups of water, you can leave it to steep for few minutes or you can just get on with it immediately.
Pour the coconut mixture through a tiny sieve you can get or use a muslin cloth/cheese cloth. Sieve the milk from the chaff and set aside.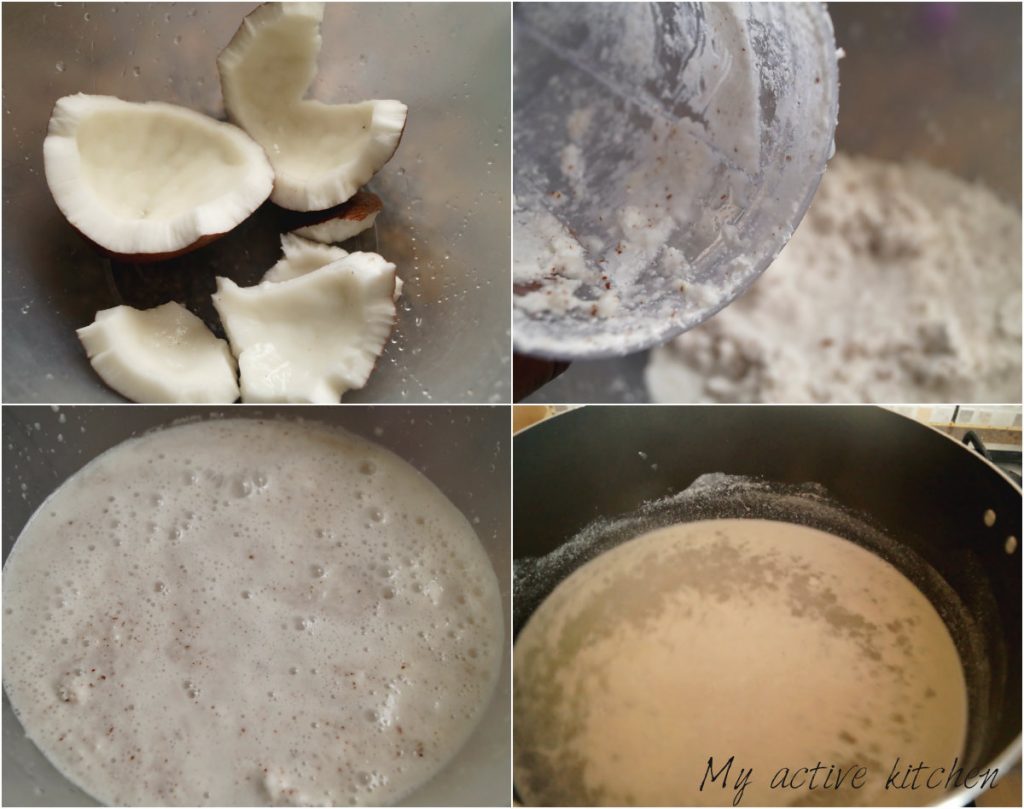 Note: if you choose, you can peel the back of the coconut if you want pure white coconut milk but I didn't
How to cook coconut rice
Note: for the coconut flavour not to be masked by other spices used, it is important you boiled the rice in coconut milk before adding any other spices to it. This I have learnt overtime helps the rice get its own identity.
Wash rice till water runs clean and set aside
Place a pan on a medium heat, add the coconut milk and rice (if the coconut water is not enough, add water to it and make sure the water is covering the rice just a little bit) reduce the heat, and bring the rice to boil for about 8-10 minutes.

Add curry, thyme and chilli flakes to the rice.
Add vegetable oil and stir together to combine. (if you want, you can fry onions in the oil for about 2-3 minutes before adding to the rice)
Add seasoning and salt and leave to cook for another 10 minutes
Check for salt and seasoning, add mixed vegetable if you are using at this stage.
(Don't be tempted to add too much water to the rice as it would make it soggy, If you feel the need to add water to your rice, add a little at a time and if your rice is burning, simply reduce the heat, cover the rice with foil paper and then put the lid on tightly so that the steam can cook the rice till soft)
Add shrimps to the rice at the tail end of cooking, you don't want to overcook the shrimps otherwise, it would be chewy to eat. The steam from the rice will cook the shrimps to perfection.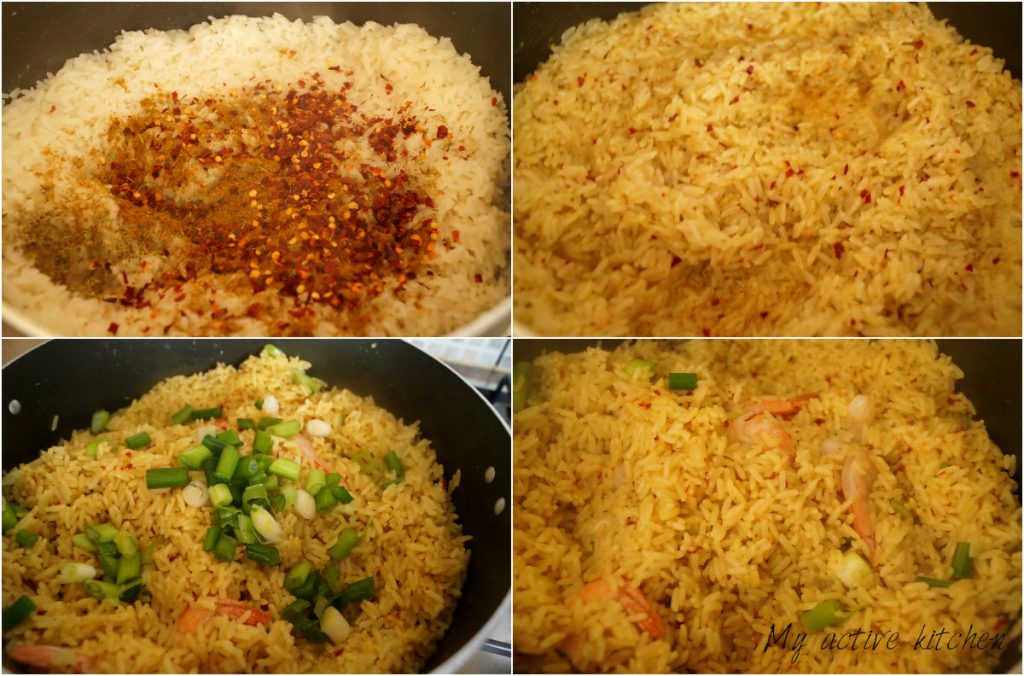 Take the rice off the heat and serve. Coconut rice can be served hot or cold with any side of choice.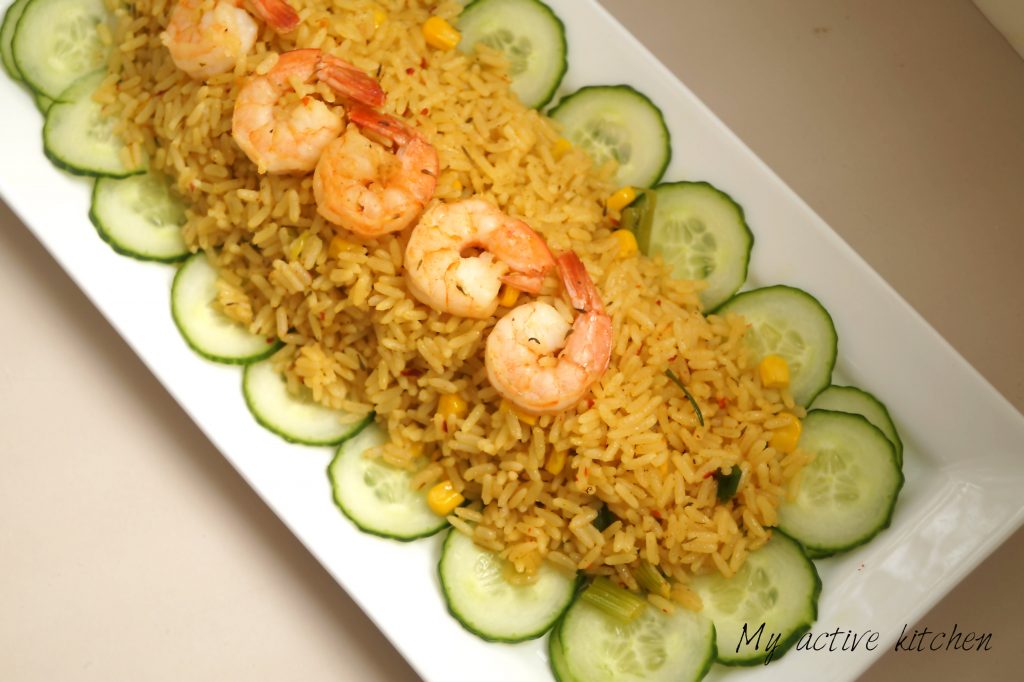 What to serve with the rice
Have a good weekend all. Don't forget to like our Facebook page here and subscribe to the blog for regular updates. Enjoy xx