Happy hump day my lovelies, how is the week going? Today, I'm sharing with you one of my not-so-secret recipes called bread and fish roll (Nigerian fish roll), yes you read that right.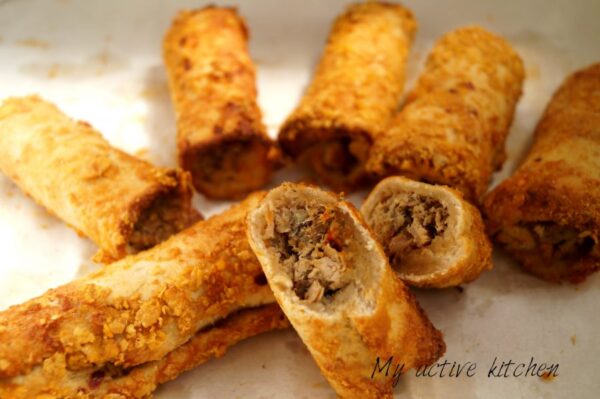 The days I'm too lazy to make my own pastry for Nigerian fish roll or any other filling, I just use sliced bread.  Bread roll is quick, easy, healthy and kids-friendly. It can also pass as a snack, brunch or breakfast. I like my bread and fish roll crunchy, so I always coat it with cornflakes and I have never for once fried it. If you have not had this before, you are really missing. You can do it all in 30 minutes and it is fuss-free.  In as much as I like getting my hands dirty in the kitchen, I also don't like messing about.
Wow your families with this bread and fish roll, you can even take it a notch further by adding any other filling of choice or by making the filling up with fruits. I have had it as a dessert once, I would reserve the recipe for later...No I'm not telling yet. Right lovelies, let's get cooking or should I say rolling and baking.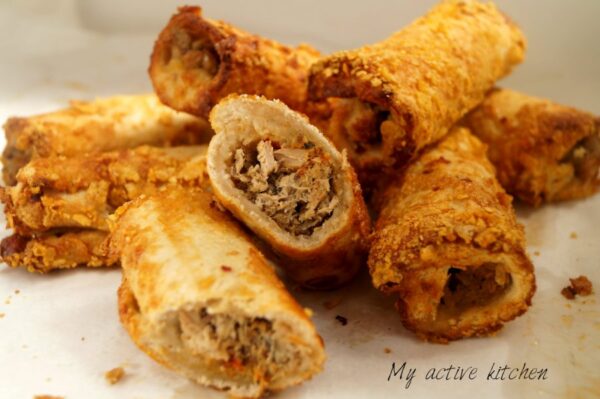 Ingredients
8-10 slices of bread of choice (I used sliced agege bread)
2 egg whites
Cornflakes, crumbled (substitute with coconut shavings)
2 tins of sardines or 1 sardine and 1 tuna chunks
Seasoning (I used liquid Maggi)
Salt
Chilli flakes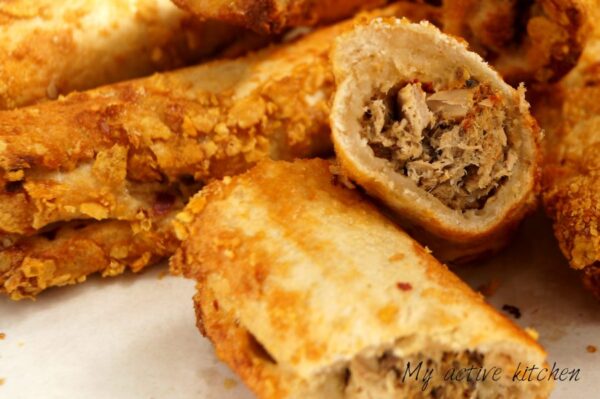 How to make crunchy bread and fish roll
Cut the crust off bread and flatten with a rolling pin and set aside
Break an egg and separate the yolk from the egg white, put the egg white in a bowl and discard the yolk.
Add salt, chilli flakes and seasoning to the egg white and whisk till well combined
Empty sardine into another clean bowl and flake. Add a pinch of chilli flake, seasoning to taste and mix together to combine.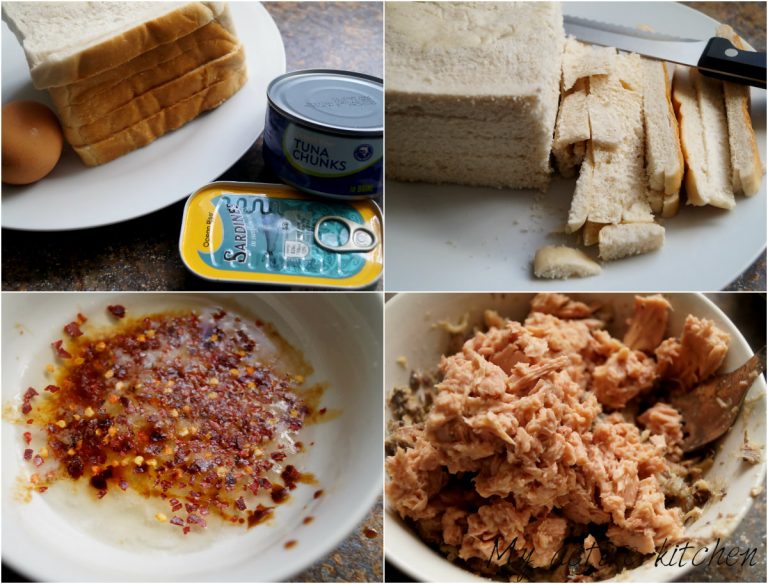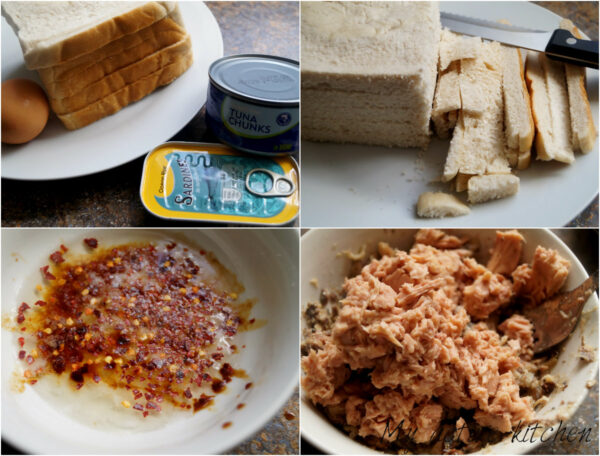 Take rolled bread and add the fish along one edge and roll, seal the edge with egg wash. You can either choose to brush the rolled bread with egg wash or dip the bread in the egg.
Roll bread on crumbled cornflakes and place on a baking tray
If you dont have an oven, simply shallow or deep fry the bread till golden brown
If you are using an oven, bake for 10-15 minutes on 170⁰ or till golden brown


Serve your bread and fish roll warm or cold with dips of choice and you can eat it on its own. On foodie's honour, you would tell pastry fish-roll to move over. It is yummy.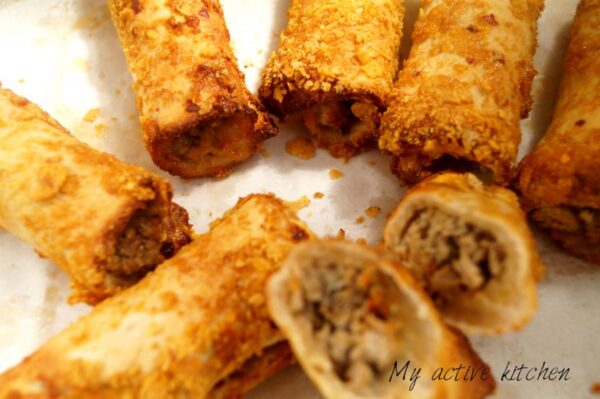 Other Nigerian snacks recipes you will love
See how easy it is to make this super yummy crunchy bread and fish roll (Nigerian fish roll)… I would like to see what you have been cooking with my recipes, don't forget to tag @myactivekitchen on Instagram, Facebook or simply send me an email. See you in my next post. Ajoke x