Spicy tomato jam made with fresh tomatoes and scotch bonnet chillies. It is sweet, sticky and can be used on everything anything. This easy tomato jam is not just a great summer recipe but perfect all year round. A perfect gift for families and friends this Christmas.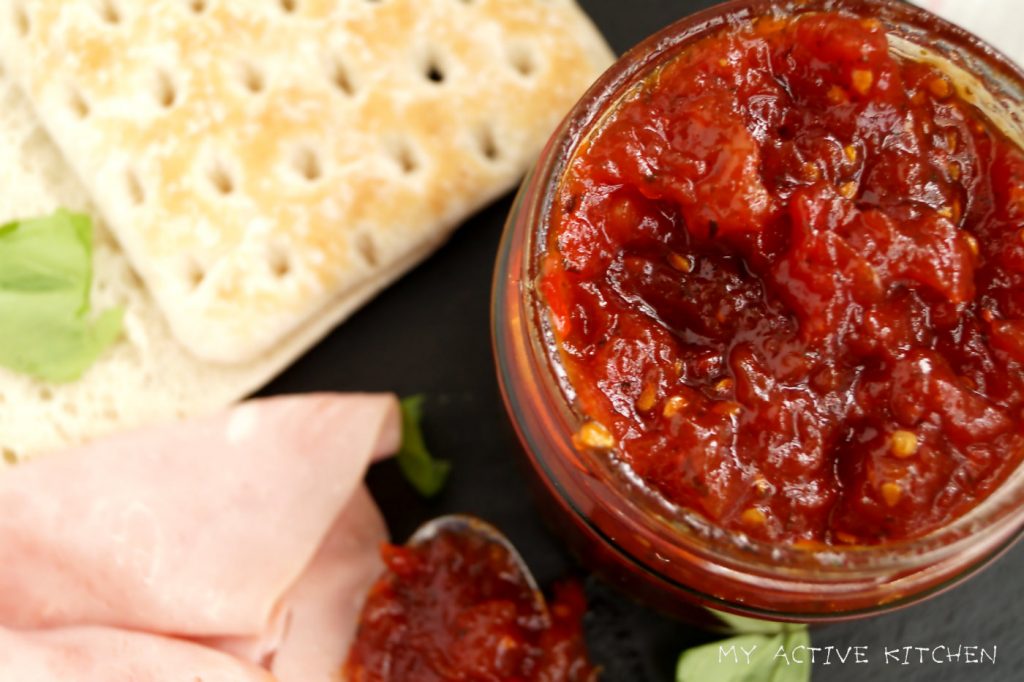 Spicy Tomato Jam
What other time of the year it is to share this lovely recipe but now. Tomato and ata rodo jam. Ata rodo is called scotch bonnet in English, For some years now, I kind of make it a duty to make my own chutney or jam around Christmas time. Last year was epic, as I made sure every food on my Christmas menu was home-made including the drinks. I was so proud of myself and I kinda felt like a superwoman.
This year's jam is tomato and ata rodo jam (spicy tomato jam) and the first thing I ate it with was smoked fish and grilled plantain. It felt like heaven in my mouth but the chilli hit me at the back of my throat and brought me back to life, Lol. This spicy tomato jam is easy to make and you don't need preservatives at all. The bonus point for this yummy fiery jam is; it keeps well and tastes amazing each time you use it.
If you are looking for a perfect Christmas gift that speaks volume, then this jam is made just for you. It is versatile and delicious and can be used as a dip or with other grilled and fried foods and it's also perfect with sandwiches too. Let's get jamming people as we haven't got all day.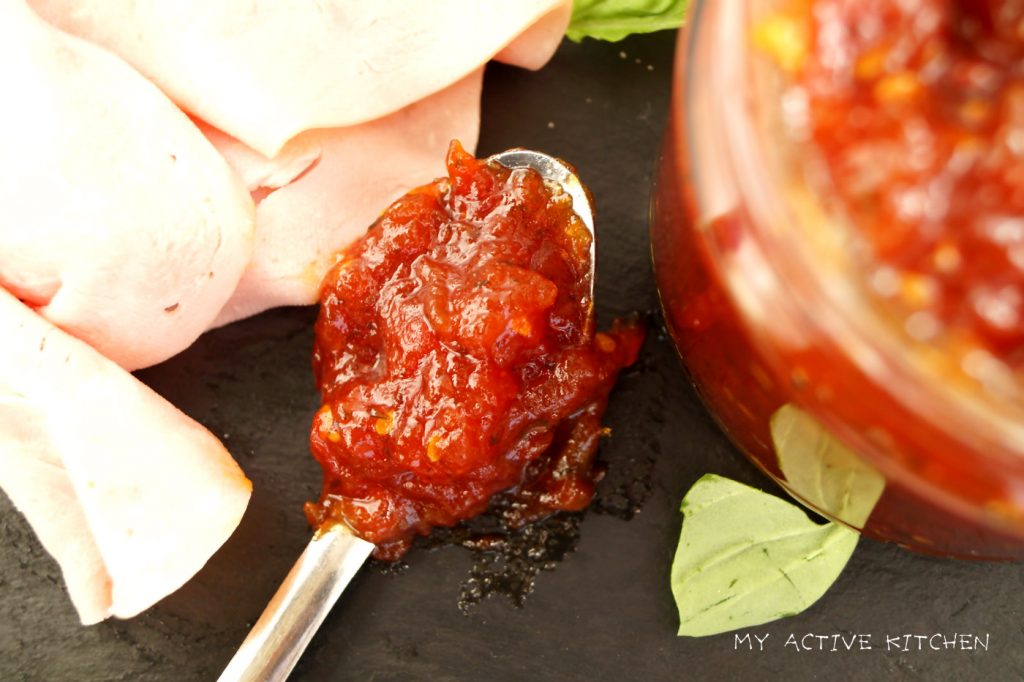 Ingredients to make tomato jam
1kg fresh tomatoes
5 pieces of scotch bonnet chillies (these five blew my head out so, go easy)
21/2 cups of sugar
2 tablespoons rice vinegar
2 tablespoons dried parsley or a handful of fresh ones (substitute with fresh basil/scent leaves)
1tablespoon ground ginger
Storage jars, cleaned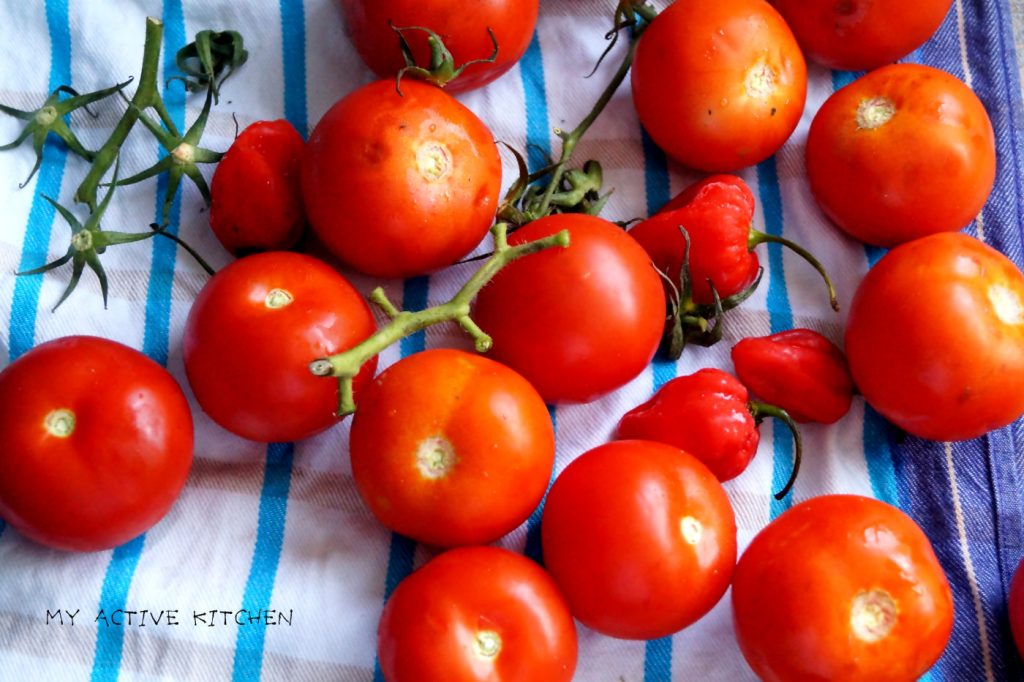 How to make spicy tomato jam
Clean and rinse tomatoes and scotch bonnet chillies and remove the stems and set aside on a drain
With a knife, make a cross sign on top of the tomatoes and roughly chopped the scotch bonnet chillies and set aside
Boil a pot/kettle of water to a boiling point
Once the water is boiled, carefully drop the tomatoes into the hot water for about 30 seconds, you will notice the tomato skin peeling off, drain it and run under very cold water
Peel the skin off the tomatoes and roughly chop then set aside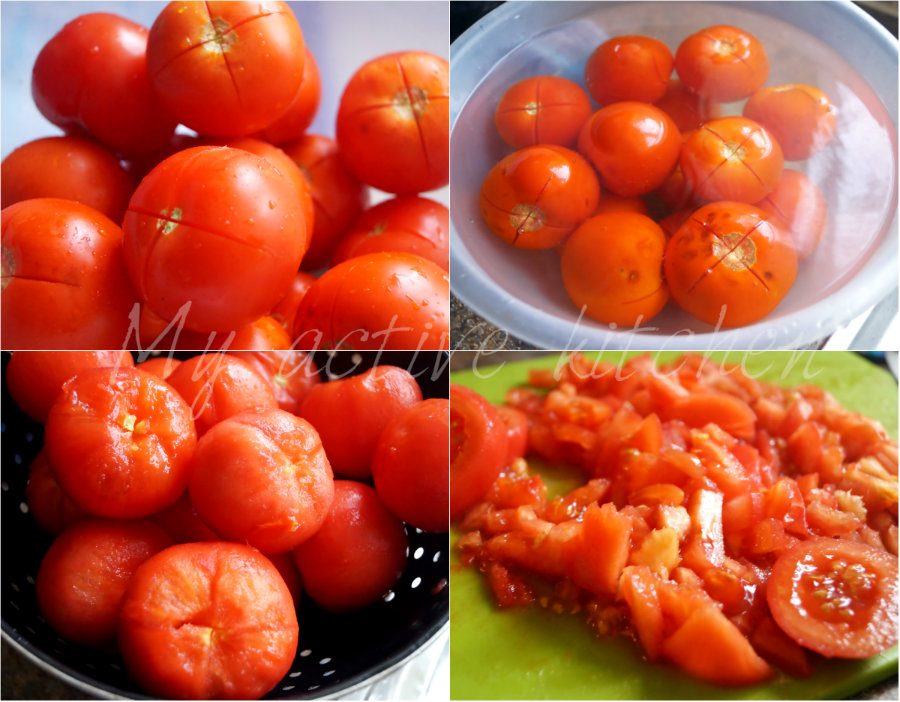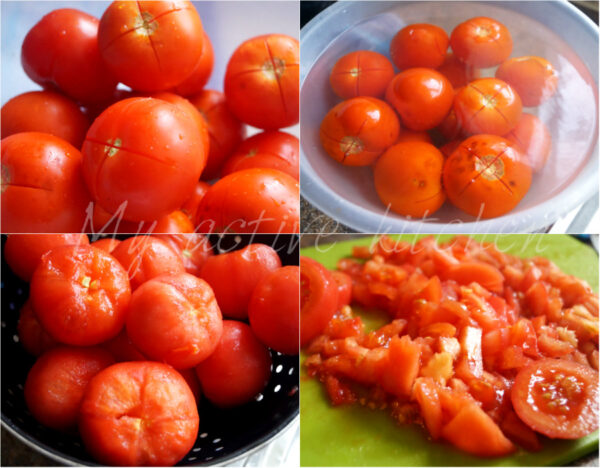 Place a pan on medium heat and add the chopped tomatoes, scotch bonnet, sugar and ginger and half a cup of water and bring to boil on low heat. Add the vinegar and continue to cook until it reduces to a thick jam, glossy and keep a close eye on it to avoid burning.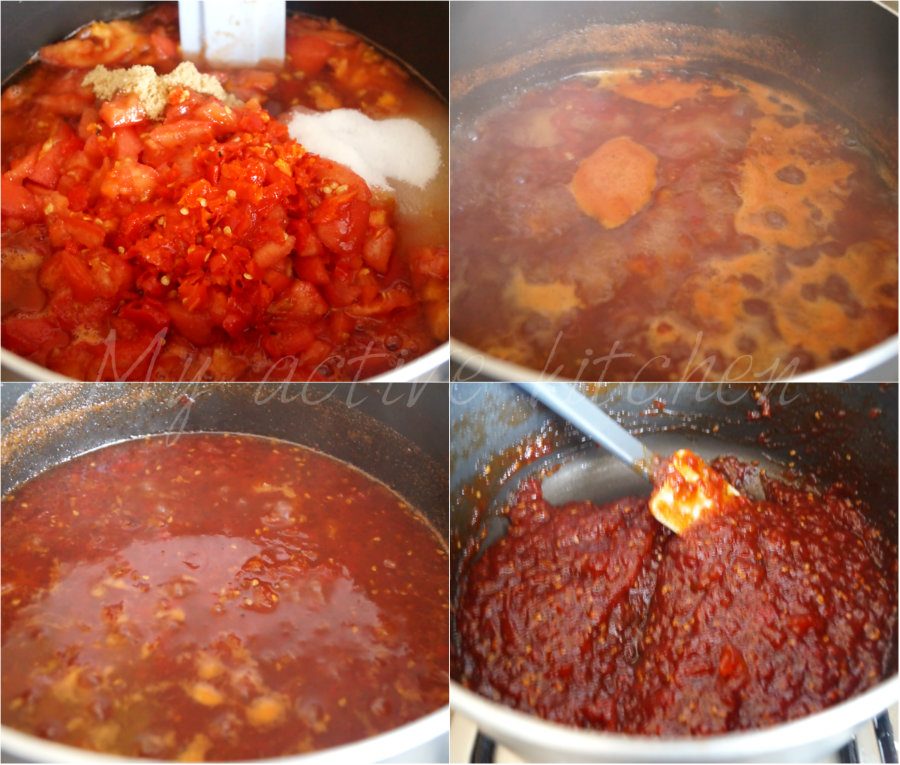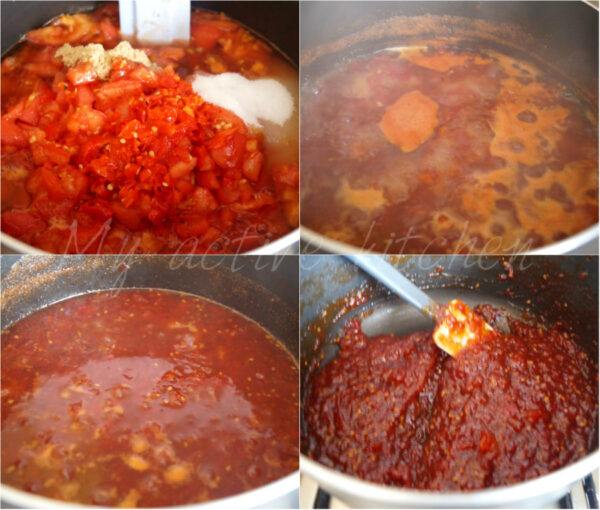 Store in a tightly closed jar. It keeps for months in the fridge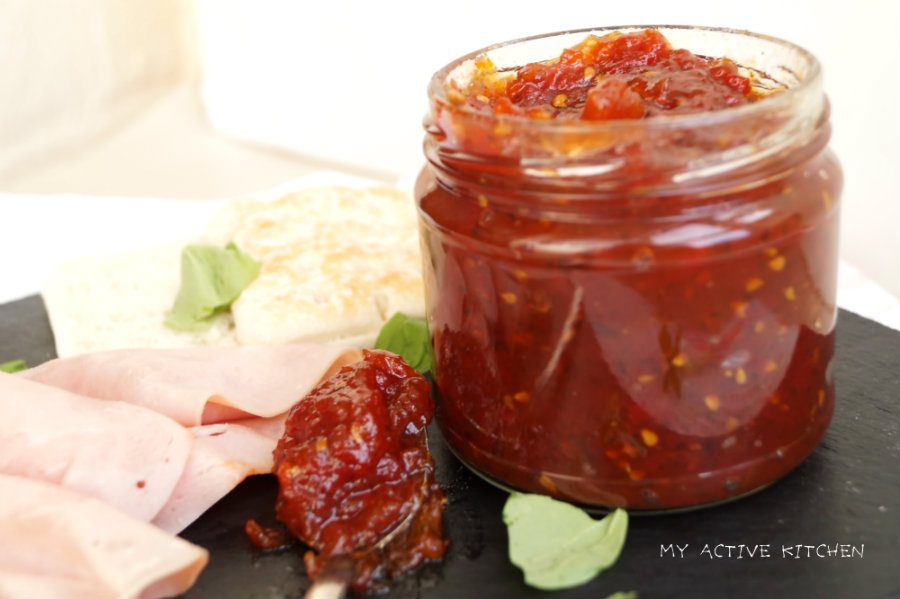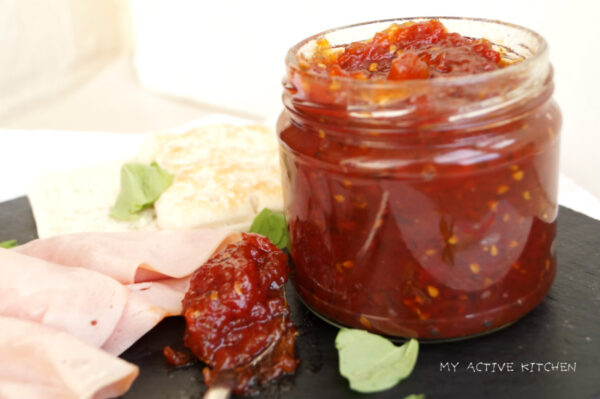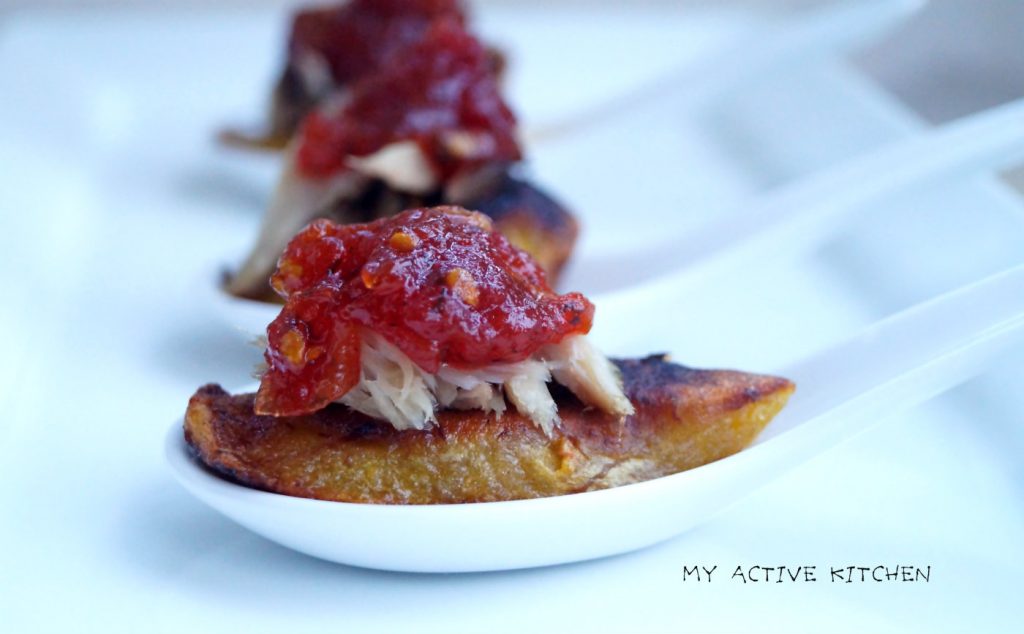 Other How to Recipes You Might Love
If you made this spicy tomato jam recipe, don't forget to leave me feedback. Tag me @myactivekitchen on Instagram and save away to your Pinterest.
Have a merry Christmas y'all!
ATB
Ajoke x