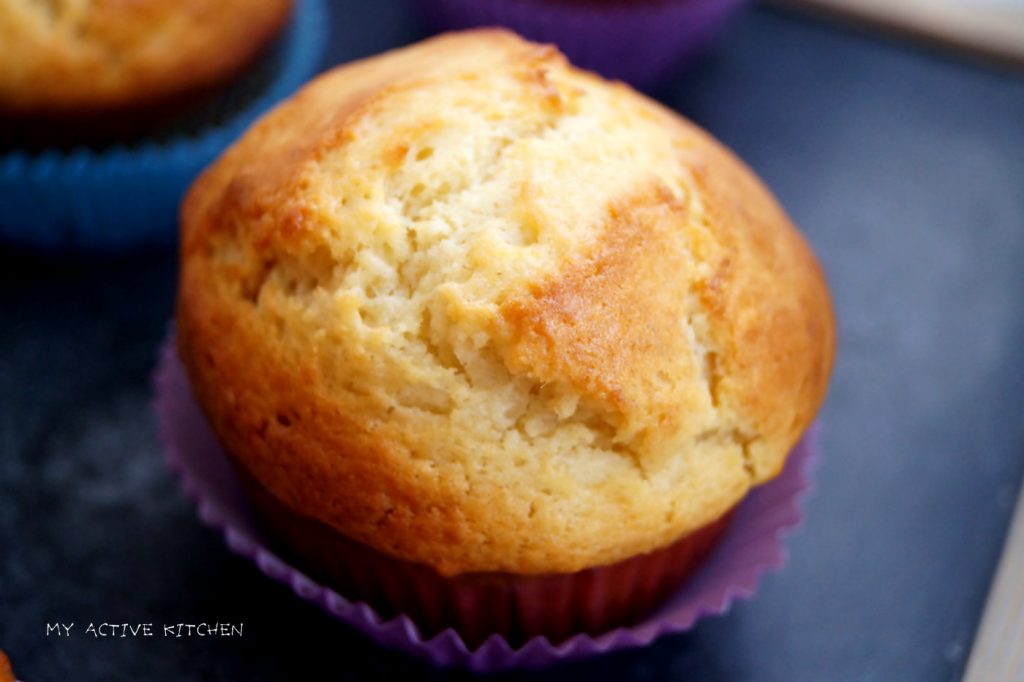 Plantain Muffins
Plantain and peanut muffins! If you have been following my blog for awhile now, you would know I love everything plantain. My only beef about plantain is just that I don't have the patience to fry it; but why does it have to taste so good when fried? I just love plantain and I'm yet to come across a Nigerian that hates plantain. Today's Plantain muffins recipe is taking plantain abroad. I'm sure you are thinking the same too, right? Plantain and peanut muffin is Nigerian boli (Roasted plantain) and epa (Roasted peanut) that studied abroad. Lol, do you also know there's a particular way of eating muffins? Oh yeah, you can not just eat it anyhow.
I start eating mine from the bottom and work my way to the top with a cup of coffee. I made these Plantain muffins some few days back as I was looking for what to make for my little one after school. In fact, I used her blackboard to take the pictures and I left it on her table afterwards. The look on her face was epic, and she thanked me afterwards.
Muffin is very easy to make and you don't need any special gadget as you would need for cake. You go all old school on a muffin with your hand using a spatula or a wooden spoon and the consistency does not have to be smooth and runny as cake. Muffin is a no-fuss recipe and very easy to put together. You can have it for breakfast as it is meant to be the healthier version of the cake. You can add all the good things you want to it and you don't need to ice it. Fact is, if you ice your muffin, then it's no longer what it says but a cake. You can also swap the flour with oat flour or any other healthier flour if you fancy.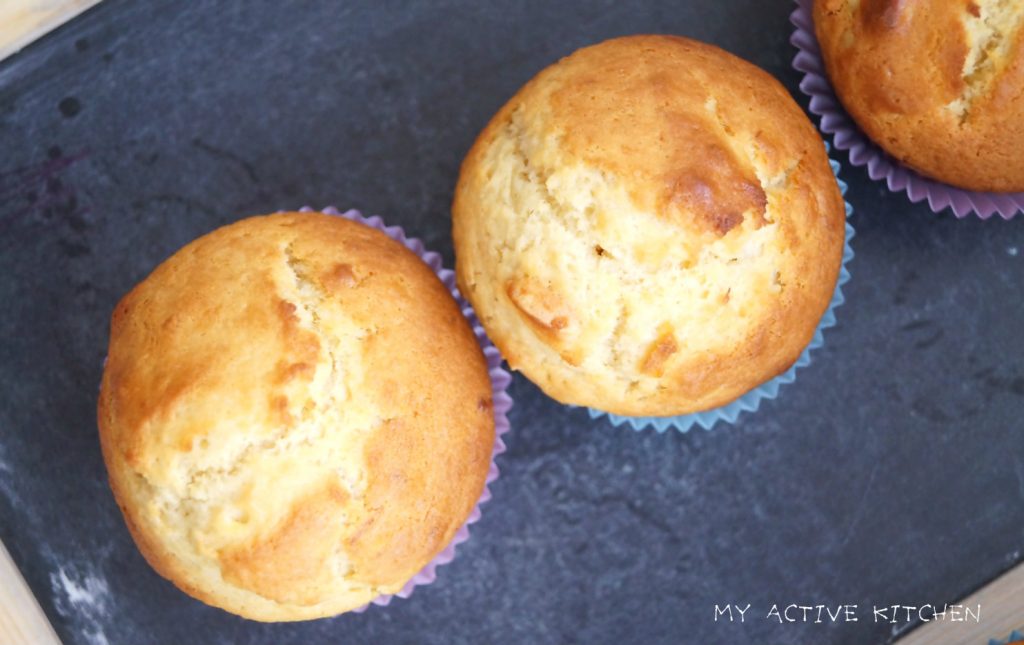 Ingredients
350g plain flour, substitute with any healthier flour of choice
2tsp baking powder
½tbs baking soda
2tbs natural yogurt
2 small eggs or a large one
50g salted or unsalted peanuts
120g vegetable oil
100g granulated sugar substitute with brown sugar
1 overripe plantain
½tsp vanilla essence
200ml milk (I used evaporated milk)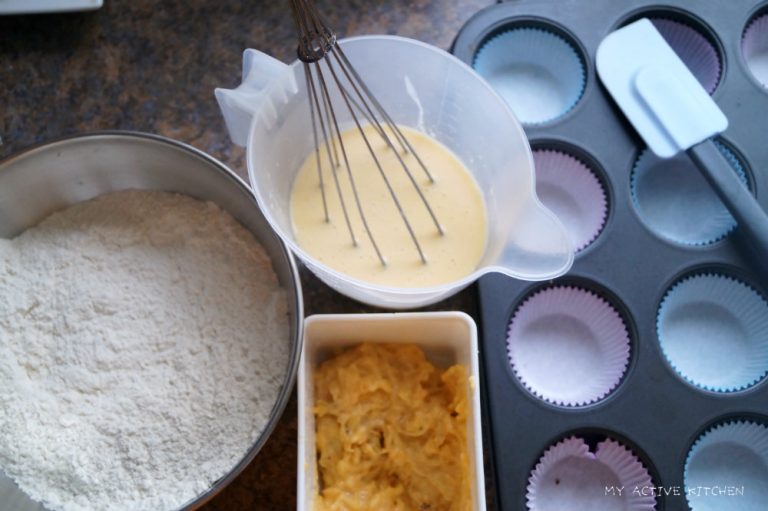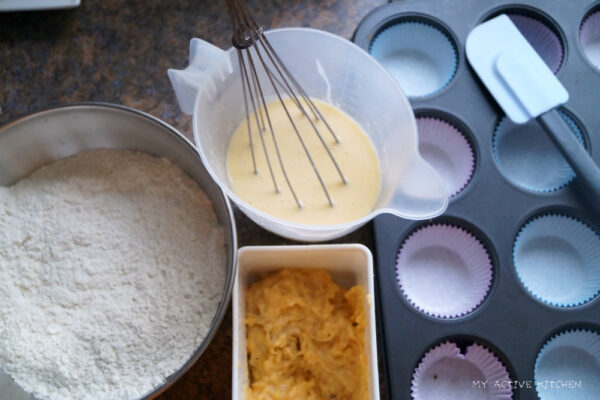 How to Make Plantain and Peanut Muffins
You would need two separate bowls to make the muffins, one for the dry ingredients and another for the wet ingredients
Preheat the oven at 190C
Oil a 12 tin muffin pan and set aside, you can use muffin case too
Add all the dry ingredients together, mix to combine and set aside
Peel the plantain, cut into manageable sizes, mash and set aside
Add all the wet ingredients together including the mashed plantain and mix till well combined
Add the wet ingredients to the dry one and fold with a spatula till just combined. Do not over mix or use a hand blender as this would make it hard. Little lumps are allowed when making muffins, so do not go overboard with the mixing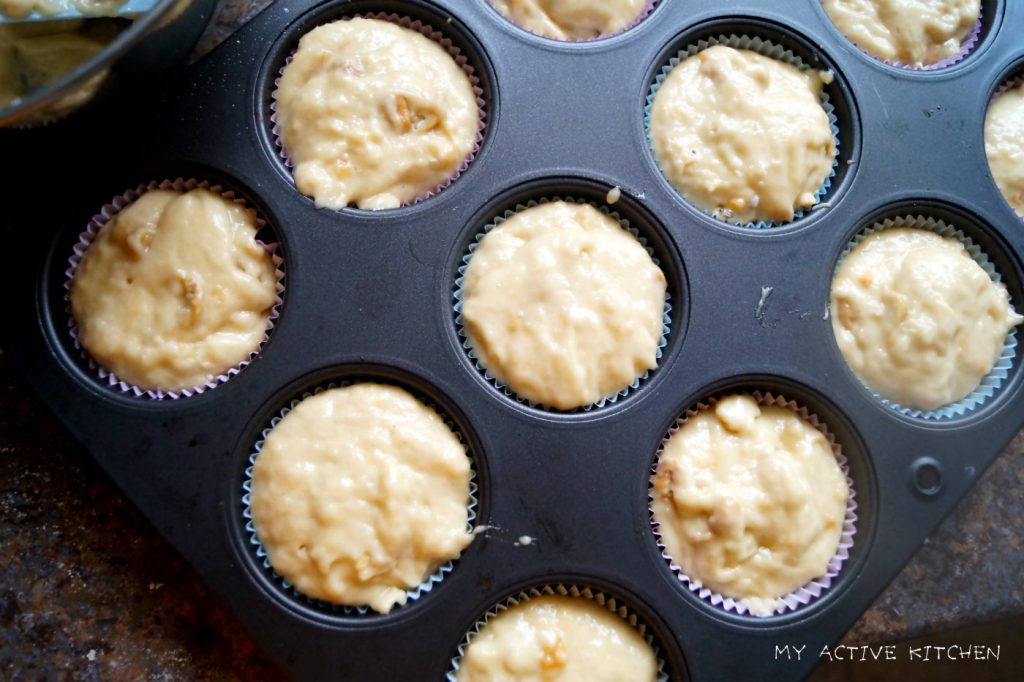 Spoon the batter to each of the prepared muffin tin/cases
Bake for 15-20 minutes. Check for the doneness by inserting a toothpick into the muffins, if it comes out clean, then it is done. Take it out of the oven and allow to cool on a wire rack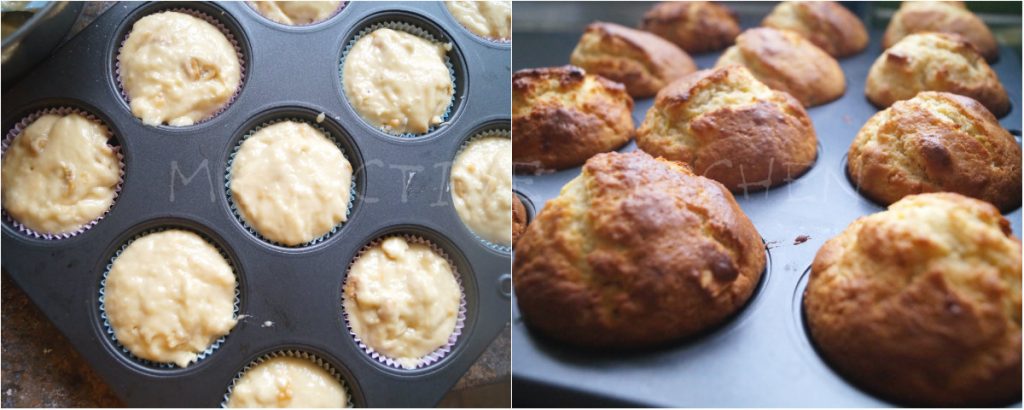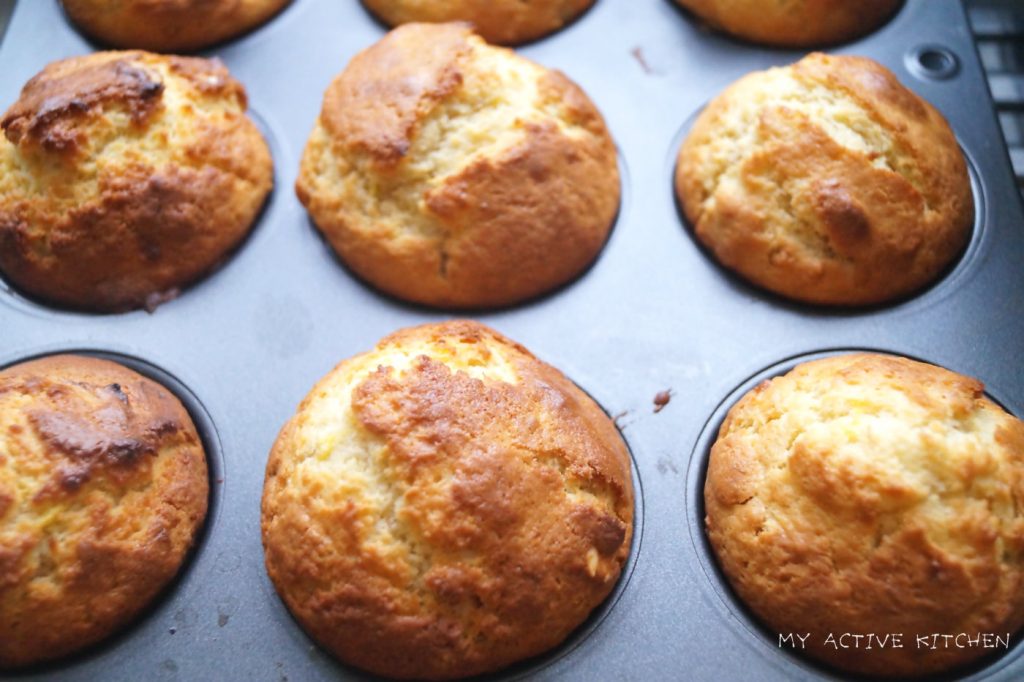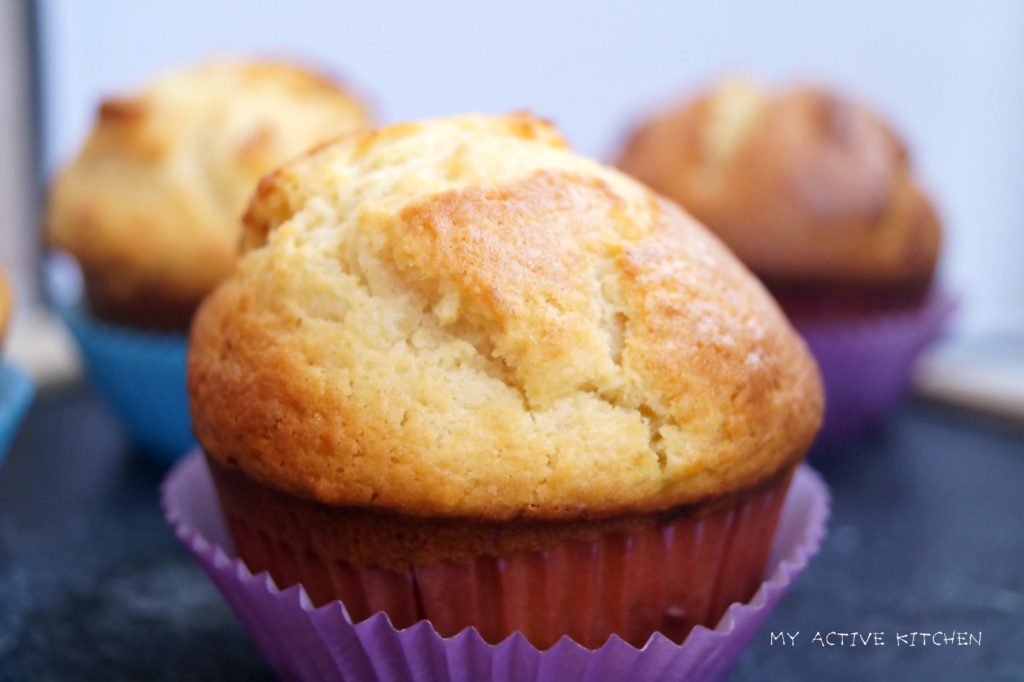 Don't forget to take a picture and tag my active kitchen on Instagram if you make this plantain and peanut muffin recipe or any recipes from the blog. I also love reading from you all, leave a comment or send me an email. If you are yet to subscribe to the blog, kindly do so and you won't miss any new post from us again. Don't forget to use the share buttons below too, sharing is caring. Until next time, be true to yourself