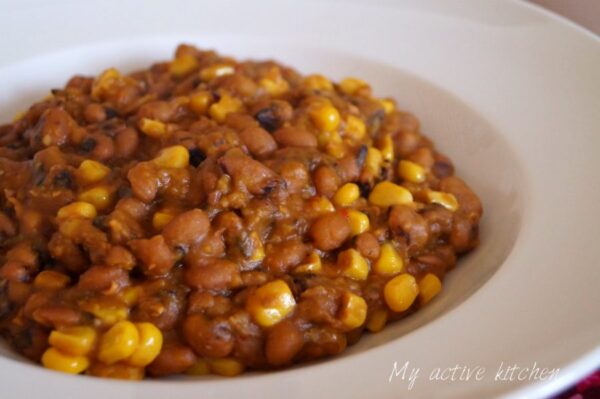 Adalu Recipe
This is a very quick post and I hope you'll enjoy the recipe as much as I did. Adalu is simply the combination of stewed beans and corn. Maize (corn) in Nigeria is seasonal and so you don't get to eat as much as you would like unless you have the abundance of fresh corn called 'Ibe-eni' meaning the fresh harvest of the day. Growing up, the only person I knew that ate adalu any time of the year was my neighbour, she usually uses canned sweet corn. I never understood her then giving that sweetcorn is not readily available where we lived and we had to do about 30 minutes drive to get one. As the saying goes, you will never know until you try. Ever since I tried it using canned sweet corn, I never bothered with using fresh corn anymore.
I thought I said this was a quick post. Lol... For this simple and delicious Adalu recipe, I used black eyed beans and this was my first time too. Just like my ignorance with the canned sweet corn, I didn't know I was missing a lot by not trying Adalu with these beans. It is easy to cook and it tastes amazingly good too. Thank God for the scarcity of honey and brown beans but really I'm not missing it at all. I have used this beans for all beans recipes and I tell you it's the bomb. Do you love eating adalu and how do make yours?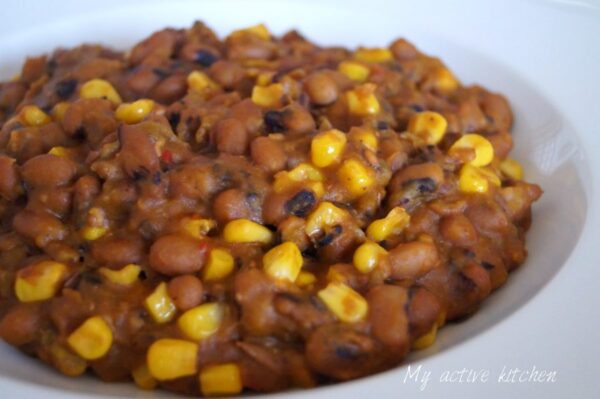 Ingredients
2 cups of raw beans
2 ripe plantains
Pepper mixture (blended tatashe, rodo and tomatoes)
Palm oil
onion
450g sweet corn or more
Salt
Bullion powder/cubes
Ground crayfish (optional)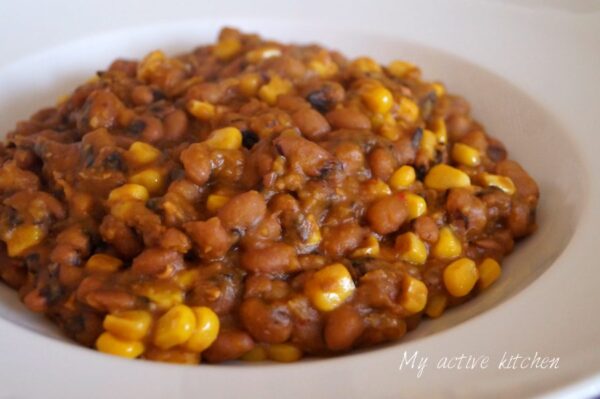 How to make adalu
Beans take longer to cook so avoid adding salt while it is still hard. Always add salt at the tail end of your cooking. If you have a pressure cooker, it cuts down time and saves energy when used to cook beans.
If you don't have a pressure cooker, add potash also called akaun to the beans as it also speeds up the process.
Add chopped onions to beans, cover with enough water and bring  to boil until soft (95% done), add sliced plantain and cook for another 10 to 15 minutes. Add more water to beans if need be.
Place a pan on medium heat, add desired amount of palm oil and heat for about 5 minutes, this process is just to get rid of the curdling taste you get from uncooked palm oil. Skip this step if it is not for you.
Add palm oil, pepper mix, salt, sweet corn, crayfish and seasoning to beans and cook for another 10-20 minutes till all ingredients are well combined. Do stir in between to mash beans and to avoid burning.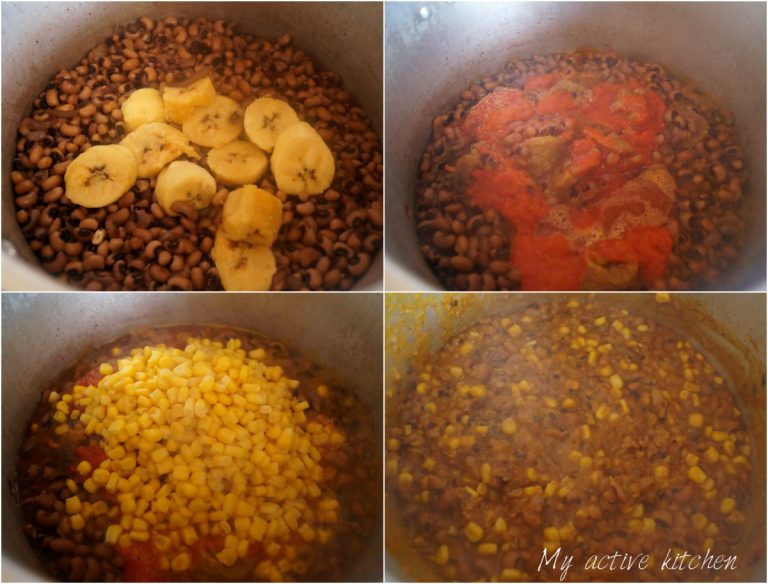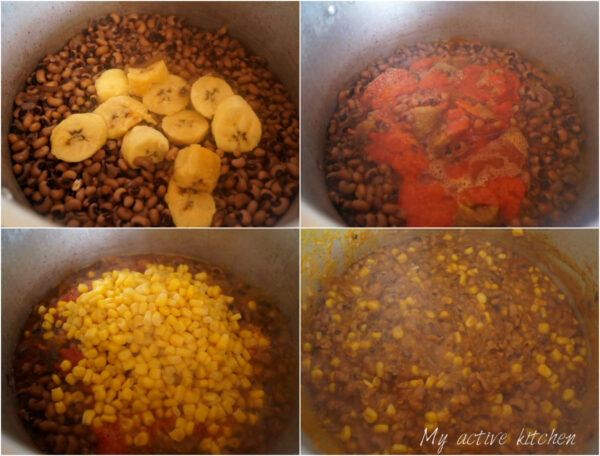 Serve Adalu with garri or any other side of choice.
Other Nigerian beans recipes on the blog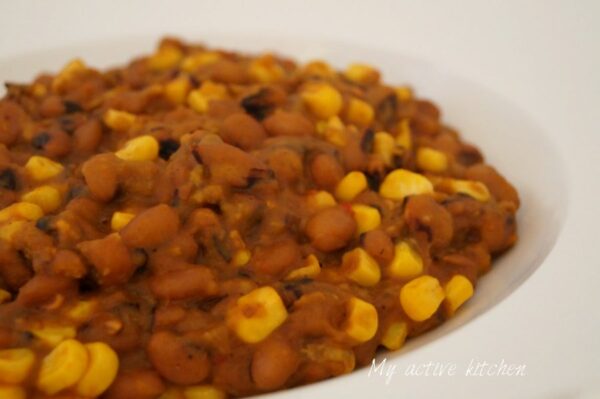 Enjoy. x