Last Updated on
Yam porridge or asaro is a delicious Nigerian yam dish cooked in well-seasoned pepper mix. It is very quick and easy to make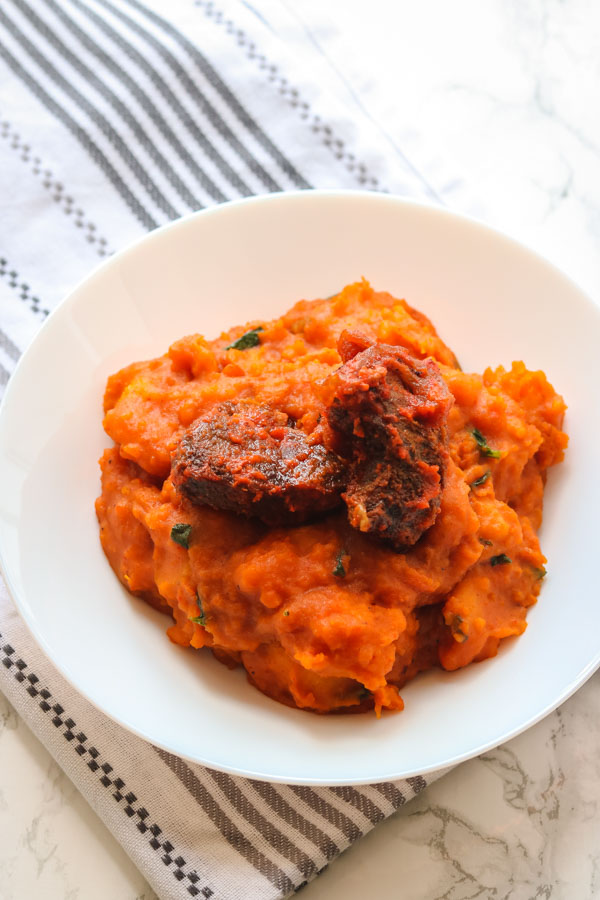 Yam porridge (Asaro)
I got hubby cooking one of his speciality meal recently and I must give it to him, he doesn't mess about when it comes to cooking Asaro (yam porridge). To be honest, I hardly cook yam porridge because why bother when you have a man-chef. Lol. We both have different ways of cooking Asaro (yam porridge) and while he was cooking this recently, my camera-ready self, took pictures as he cooked it. Here is Bae's version of Asaro (yam porridge).
This yam porridge portion is made for 2-3 adults and it can be adjusted according to the numbers of people you are catering for. Asaro is well loved by all and it is easy to make. I timed this cooking and it took approximately 45 minutes. You can add green vegetable to yam porridge, this is not a must as you can cook without it too.
I used palm oil in this recipe, it is not a must in making this delicious Nigerian yam dish.  Although this yam dish is referred to Asaro elepo rederede (meaning yam porridge with a lovely red hue) it is not a must. Vegetable oil is equally fine if that is what you have.
The bokoto (cowfoot) and dodo (plantain) stir fry was cooked with my homemade my Nigerian style harissa paste. It was a passing thought at the last minute and it was well worth it.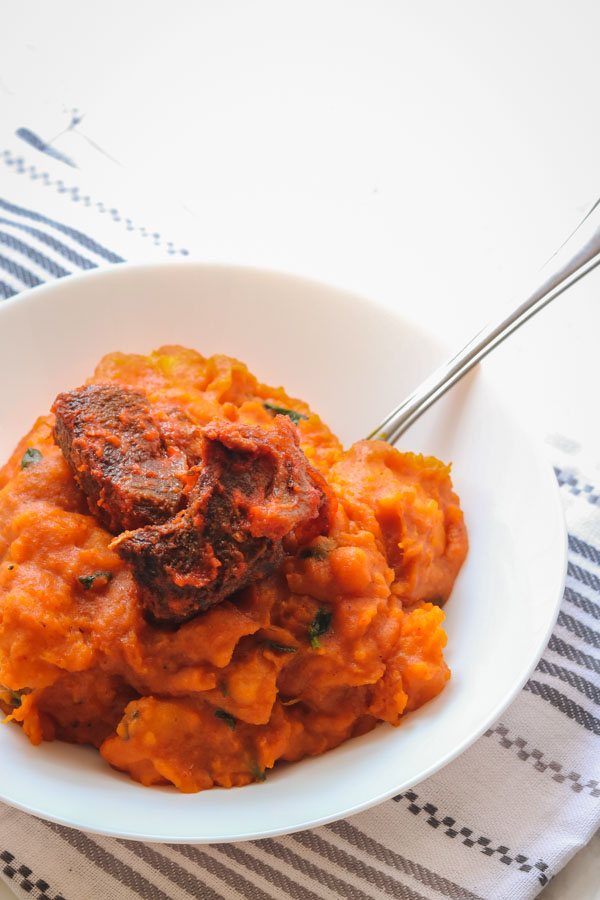 Ingredients
½ tuber of yam (about 1kg)
1 red bell pepper (Tatashe)
1-2 scotch bonnet chillies (Ata Rodo)
1 onion, chopped
1/2 cup palm oil (use according to preference and you can substitute with vegetable oil)
1 tablespoon seasoning powder
Salt
1 medium size mackerel fish, cleaned (substitute with dry fish or smoked fish)
1 cup Beef stock (optional)
2 handfuls spinach or any green vegetable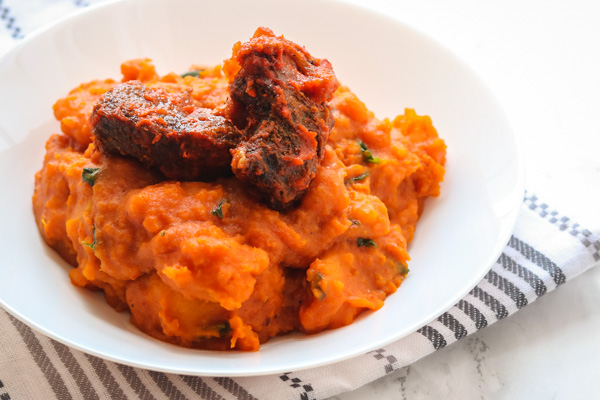 prep!
peel and cut yam into chunks
Roughly blend red bell pepper, scotch bonnet chill and onions together on a pulse and set aside
Boil fish for about 5 minutes with seasoning, salt. Save fish broth for the porridge if you are not using beef stock
Place a small pan on medium heat, add palm oil and heat for about 2 minutes. Add chopped onions and fry till onions are translucent. Take it off the heat and set aside. This is to be added to the yam at the tail end of the cooking.

De-bone fish, flake and set aside
How to make yam porridge
Place a pan on medium heat; add yam chunks, blended pepper mixture and enough water to cover it (about one cm above the yam or keep it at the same level), add salt and bring to boil till yam is almost tender. Reduce the heat if you have to avoid the yam burning
Add stock or water to yam in between cooking if need be

Once yam is almost tender add already heated palm oil and chopped onions to the yam and continue to cook till yam is tender
Add seasoning (maggi/knorr) to your taste and check for salt
Using a wooden ladle, break yam into pieces but not to puree, leave some yam chunks if you desire
Add stock or water to yam in between cooking if need be (only do this to achieve desired thickness)

Add flaked fish and stir together gently to avoid breaking the fish and yam more, cook for another 2-3 minutes
Finally, add chopped spinach (or any other green vegetable), fold into porridge and cook for another 3 minutes.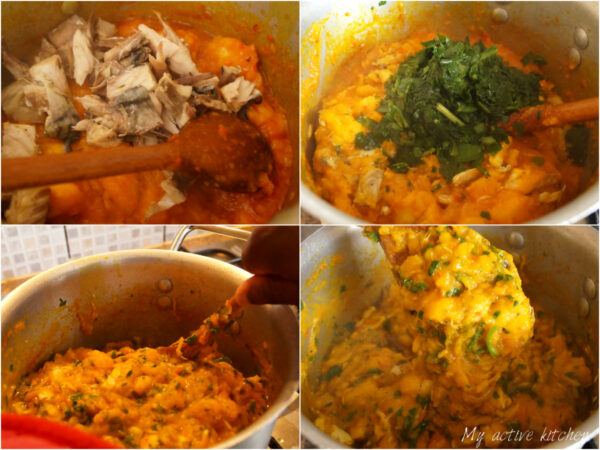 Serve with sides of choice.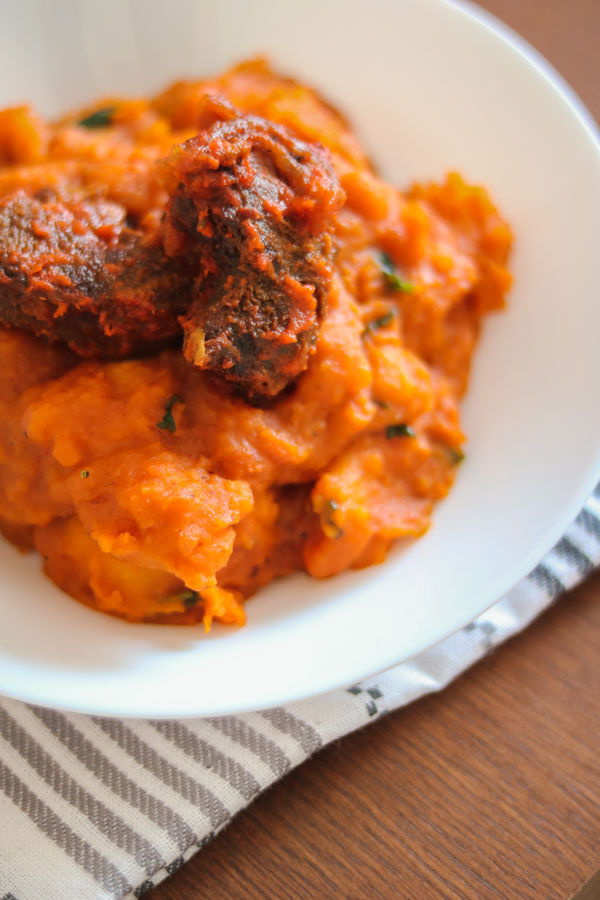 I would like to take this opportunity again to say a massive thank you to everyone that has visited my blog, liked it and also took time out to leave constructive comments both on the blog and facebook. You are all amazing. Without you all out there, there will not be my active kitchen. Thank you! Dalu! Nagode! Don't forget to tell your friends and families about the new girl on the block.
I am very open to suggestions and if you have a recipe you would like me to cook and see on the blog, kindly send an email.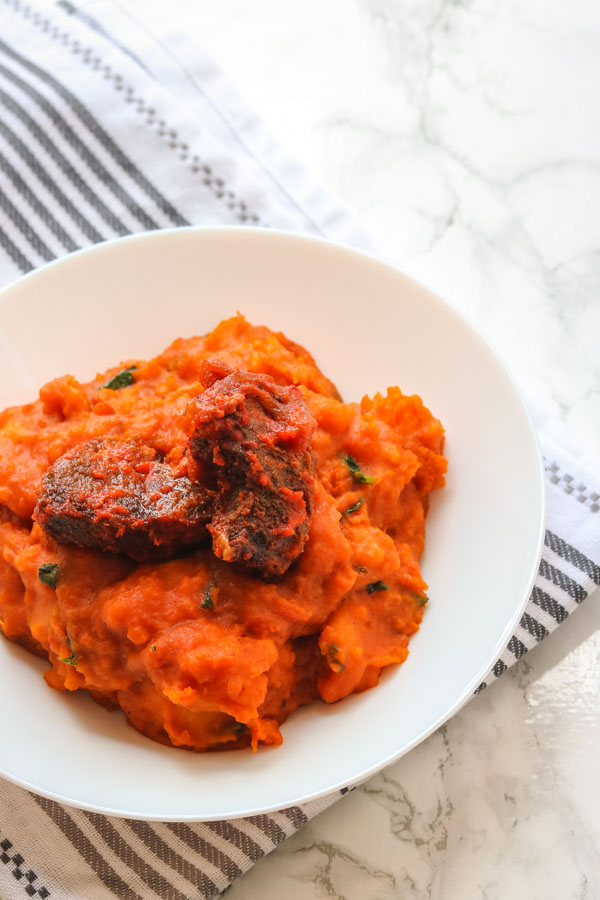 Pictures recently updated. Below are some of the pictures originally posted in 2015.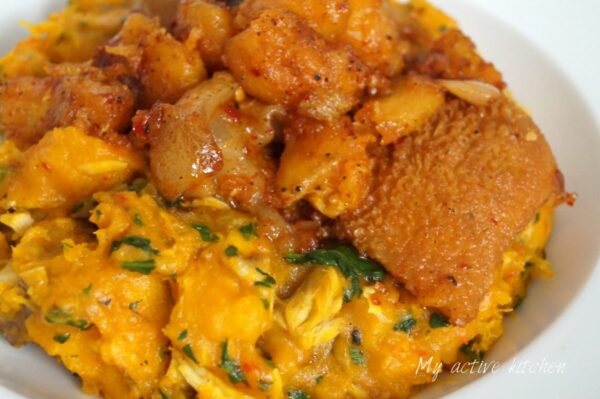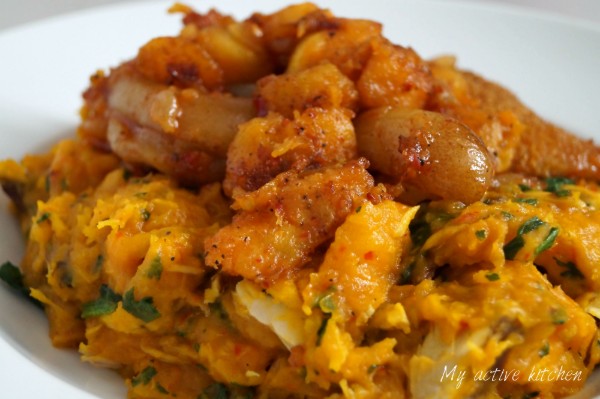 If you made this recipe, don't forget to leave me feedback. Tag me on Instagram and save away to your Pinterest
enjoy. x