Nothing says quick breakfast than this easy avocado egg salad on toast.  It is delicious and very easy to make too. This will be ready in 15 minutes or under.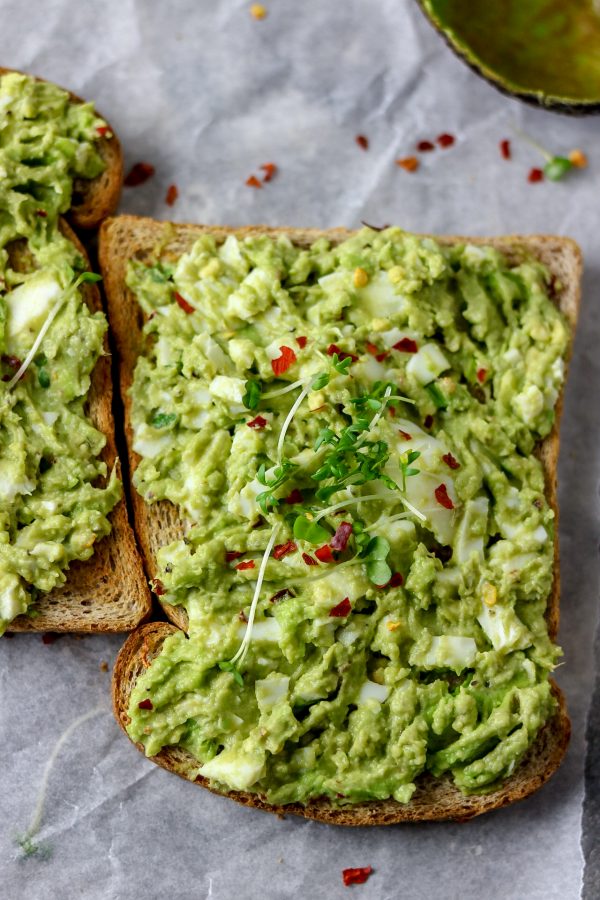 Avocado Egg Salad
I know I have said this quite a number of times that I am sorry for MIA. Honestly, I am and this is the last time I will be saying it too. I love food blogging but the lack of some basic resources, morale and motivation meant I had to do away with one of the things I love most. Never mind, I am back now and better, this time I am going nowhere.
I have been working tirelessly for the past couple of months improving my food photography. Remember, my excuse in the past have been the UK weather. I can't make such excuse anymore as I am now able to work with any source of lighting I see or get.
This last couple of months I made up my mind and challenged myself to make food blogging work for me. Why give up on something so good when I haven't even given in my all. I am happy to say I have my recipes on lock-down but I can't say the same for my food pictures and that is the reason why I pushed myself to do me and to stop the excuses.
I have been motivated by some couple of women who are killing it in their crafts and making what they have to work for them. This is my year to try and make it work too. A big thank you to my new and especially returning readers. I promise to make it work this time and give you guys nothing but yummy and easy to recreate recipes as I have in the past.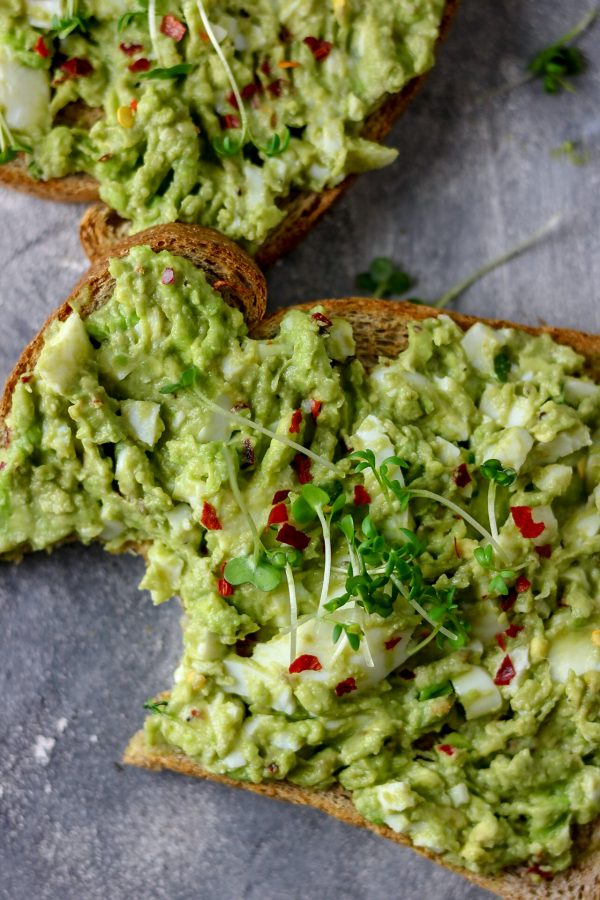 How to make avocado egg salad 
This month, I have decided to make a series of 15 to 30 minutes meal to ease us back to food blogging (I said us because I believe we are in this together). Back to today's avocado egg salad on toast, this recipe is very easy that I even make it at work. I go to work with hard boiled eggs and mix in mashed avocado, add some salads, salt and pepper. I honestly get people going wow! when they see me having my avocado egg salad.
Can I make avocado egg salad a day ahead?
To be honest, it would only take you 10 to 15 minutes to make this recipe, so I highly recommend you make it on the day you want to eat it. You should also bear in mind that avocado reacts to oxygen and that is why it changes colour. Let's keep it green and nice looking!
what type of egg is best used for avocado egg salad?
I recommend boiling the eggs between 8 to 10 minutes max, put the eggs in cold water to stop it from cooking further. Nothing beats melt-in-the mouth yolk
Let's talk about the other ingredients: For this avocado egg salad recipe, I have used cress salad, sea salt, black pepper and chilli flakes. You can use other herbs of choice like fresh parsley, dill, basil or chive to make your avocado egg salad. Another option which I didn't do and rarely do is the addition of lime but feel free to add this to yours.  Avocado egg salad is a great meal option if you are on a low-carb diet, keto diet or paleo. Avocado is a great source of fibre and healthy if eaten right.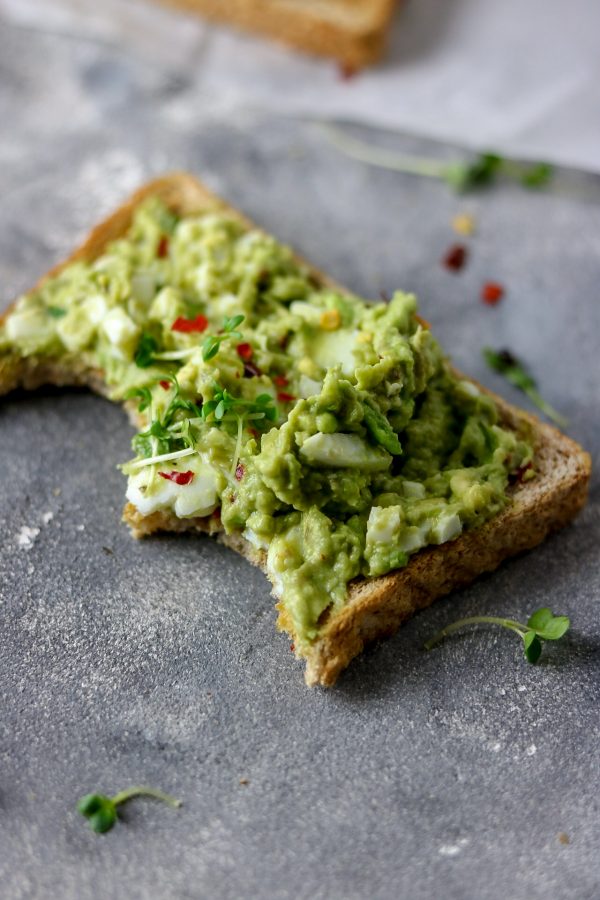 Easy Avocado Egg Salad
This avocado egg salad is an easy breakfast or brunch option. You can make it in 15 minutes
Ingredients
1

Avocado

1

Hard boiled egg

Salt to taste

Chill flakes

optional but recommended

Black pepper

substitute with white pepper

Salad cress

Juice of 1 lemon or lime

optional
Instructions
Add avocado to a bowl and smash using the back of a fork until desired texture is achieved

Peel the egg and smash into the egg avocado. Alternatively, you can use egg slicer for this bit and then add to the smashed avocado.

Add the rest of the ingredients to the above. check for salt and pepper and adjust to taste. Serve immediately on toast. Enjoy x
Other breakfast recipes you might love
Don't forget to leave me a comment, message or even #myactivekitchen on Instagram when you make this easy avocado egg salad recipe. I love seeing you recreate my recipes