This is the best 10 minutes easy tagliatelle recipe you would ever make, not only is this tagliatelle delicious to eat, you can eat it with absolutely anything.  A quick and simple recipe that is perfect for lunch pr dinner.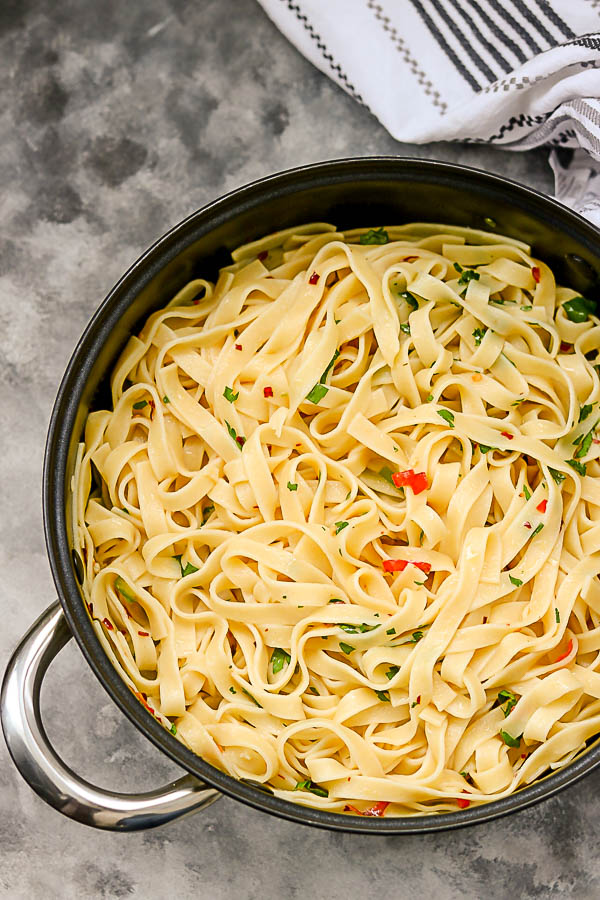 I get lazy to cook sometimes and I can honestly say this is my go-to tagliatelle recipe apart from Jollof spaghetti and ramen noodles. For starters, to convince my daughter that tagliatelle or any other type of pasta cooked in tomato sauce is good, would take the grace of God.  I have resulted in adding a teeny-weeny bit of sugar to my pasta when cooked in tomato sauce. I learnt that from my friend that works in a school kitchen.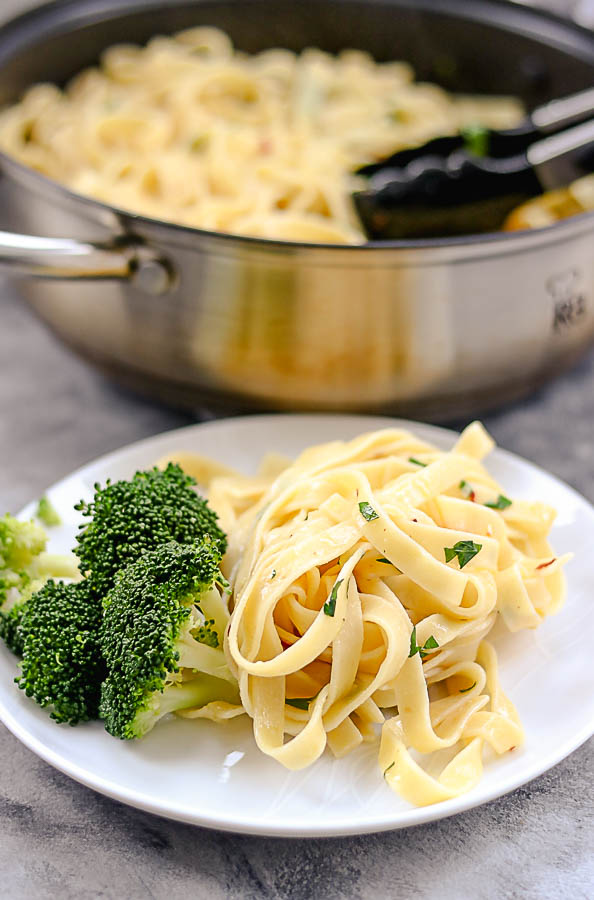 This easy tagliatelle recipe is always a winner at mine because it is ready within 15 minutes or less depending on the quantity I am cooking. With simple pantry ingredients, it means I don't have to go out of pocket cooking this easy pasta dish. I would normally pair this meal with baked fish or boiled eggs. Yes, you read that right; boiled eggs! There is something about pasta and boiled eggs which makes them a perfect combo in the food world.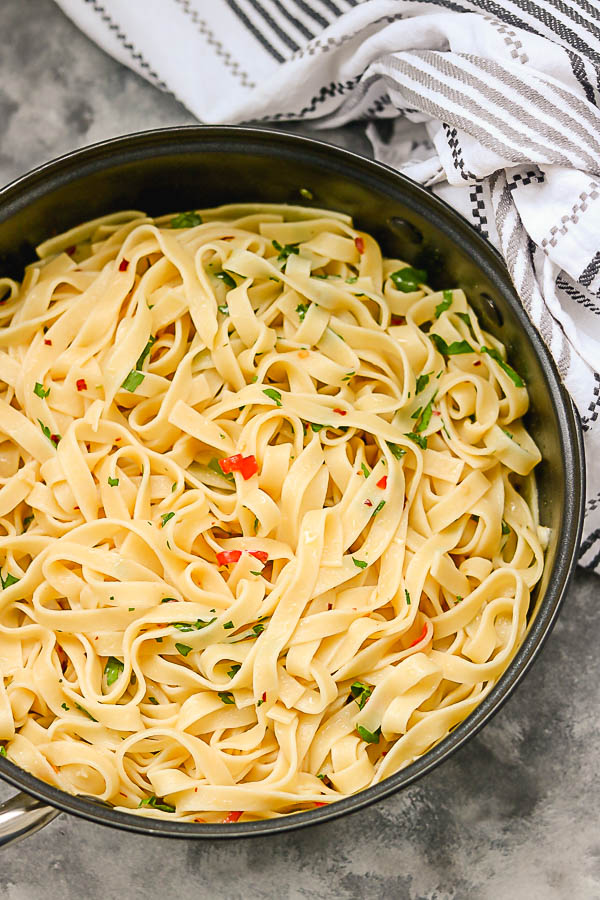 What sets this pasta recipe apart from others
is that it is super easy to make, and It can be made vegetarian or vegan. More importantly, it makes a very good mid-week dinner. Also, tagliatelle loves oil, butter (lots of it), garlic and a bit of pepper. This recipe has all these ingredients in it and that is why it is so yummy. I am salivating just by typing out this recipe. I added fresh parsley to it and this took it to 100%. According to the online dictionary, tagliatelle is pronounced as 'tah-lyah-TELL-eh'. It sounds a bit complicated so much that I try to avoid pronouncing it, so I call it 'posh spag' instead, though I think they don't taste the same.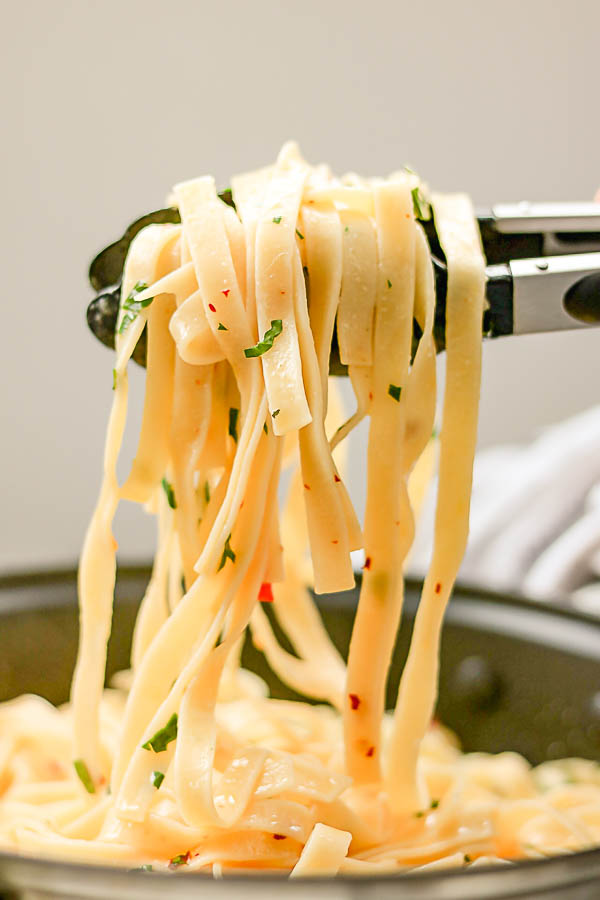 Top Tips to cook this tagliatelle
It is important to add salt and a drop of oil to boil the tagliatelle, as you don't want to be chewing into bland food. Also, cook the pasta in boiling water, this is super important.
This recipe is ready in 20 minutes and that includes cooking time. Whilst the tagliatelle is boiling, start prepping the other ingredients if you haven't already.
I added 1 chicken Bouillon cube (I used Knorr brand) to cook it, but this is completely optional. It does make a huge difference to the overall taste especially if you would be pairing it with egg.
Don't overcook the pasta, most tagliatelle would cook for 10 minutes tops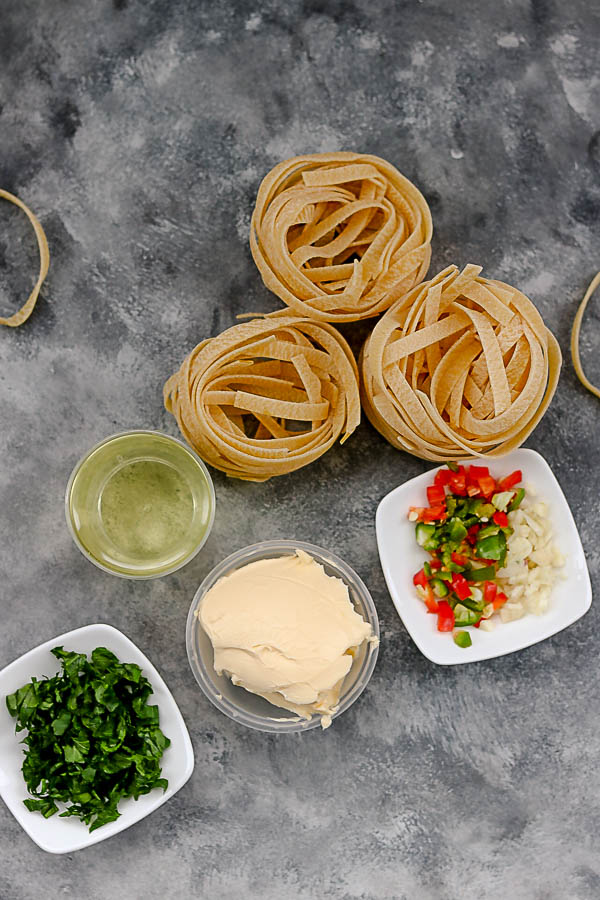 Easy Tagliatelle
This is the best 15 minutes easy tagliatelle you would ever make, not only is this tagliatelle delicious to eat, you can eat it with absolutely anything.
Ingredients
400

g

tagliatelle

3

cloves garlic

chopped

2

tbsp

butter

1

fresh chilli

chopped

salt

1

chicken Bouillon cube

optional

Chilli flakes

optional
Instructions
Place the tagliatelle in a large pan of boiling water, add salt and a drop of oil if desired. Carefully stir to combine and continue to boil for 10 minutes or according to packet, reserve some pasta water, drain the tagliatelle and set aside.

5 minutes before you take the tagliatelle off the heat, place a pan over medium heat, add the butter and oil and heat till melted and combine. Please do not burn the oil as this will ruin the whole yummy experience.

Add chopped garlic and chilli and cook for about a minute or till the garlic softens (this should be done in less than 2 minutes)Add the chilli flakes and bouillon cube if using, stir to combine


Add the drained tagliatelle to the sauce and mix thoroughly to combine. Sprinkle over the chopped parsley and stir to combine. Take it off the heat and serve immediately with any side of choice.
This recipe would be perfect with this spicy baked chicken thigh
As always lovelies, if you make this easy tagliatelle, please leave me a comment. Pin this recipe on Pinterest or tag me your beautiful yummy image on Instagram.
See you on my next post
All the best x