I'm starting today's post with a little humour, if you don't know what kokoro, sisi pelebe(peanut brittle), ekanna gowan (sugar candy), balewa, baba dudu and the likes are, then we are seriously not mates. Lol I feel like Methuselah now. I'm just kidding.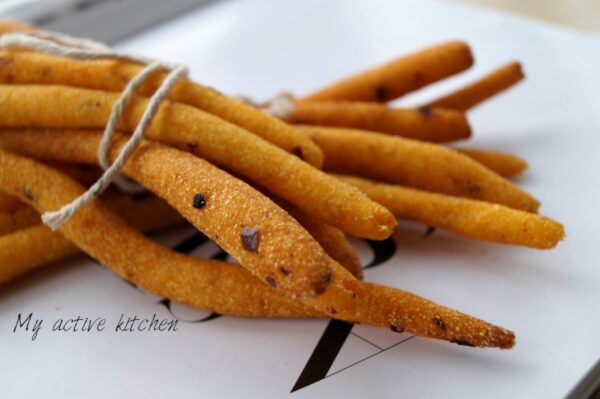 Growing up, Kokoro was one of my favourite snacks, it is crunchy, sweet and spicy but as good as it is, it can also break your jaw; yes it is that crunchy! There are two types of kokoro and I'm happy to say my state does it better, especially the Ibooro kokoro which is the most popular ones sold by hawkers almost everywhere in Nigeria. If you travel by road, I'm sure you would be familiar with this snack (watch out for the recipe).
My mother calls this snack kokoro eleba simply because it is made from garri and you make it as you would make eba and then deep fry. Kokoro is enjoyed by all and it is kid's friendly too. Making your own kokoro at home is very easy but if you want it very crunchy, avoid rolling a fat dough. Always keep it thin and you would achieve the best. Also the use of ginger is completely optional but it does add nice flavour to the snack. You can also add a pinch of salt to yours too but I didn't use it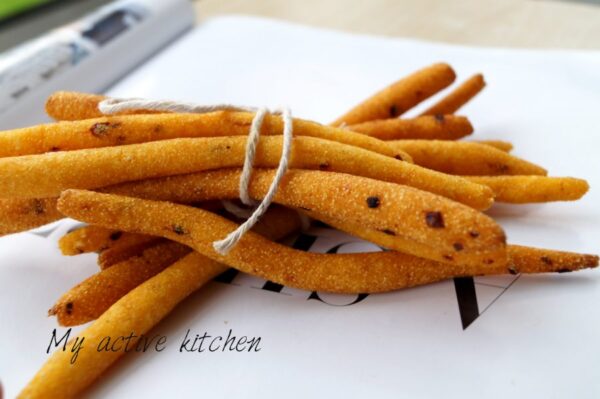 Ingredients
250g coarse cornmeal
130-150g garri (cassava flakes)
3-4tbsp sugar (substitute with honey or sweetener)
1tsp cayenne pepper
1tsp powdered ginger (optional)
Vegetable oil
Hot boiling water
How to make kokoro
Add the entire dry ingredient in a bowl and stir to combine.
Add boiling water and stir to combine as you would make eba but this time a semi-hard one to form a dough
Leave the dough to cool completely
Place your hand in the water, shake off the excess and take a little morsel/ball of the dough at a time
Place it on a flat surface and roll out to form a thin longitudinal stick
Complete this process till you have exhausted the dough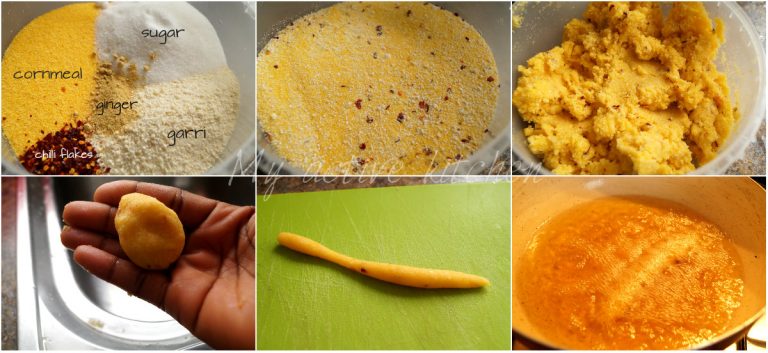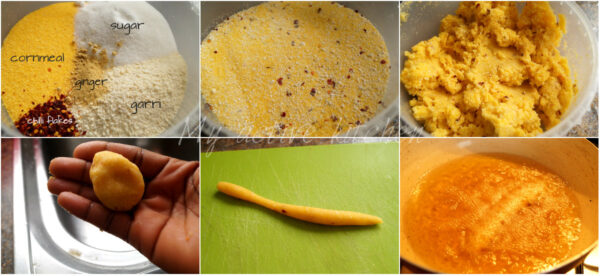 Recipe credit to my mother. Kokoro eleeba
On medium-high heat, place a frying pan and add oil. heat oil till hot, drop in the rolled out dough in the oil in batches and do not overcrowded it,  fry kokoro till golden brown. Repeat the process till all the dough is exhausted. serve cool and enjoy. x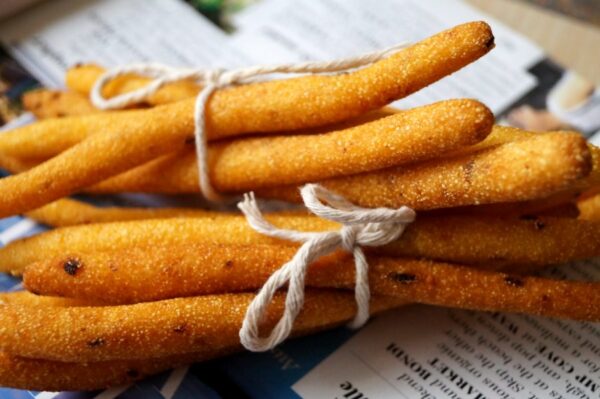 Other Nigerian Snacks Recipe You Might Love
Don't forget to take a picture and tag my active kitchen on Instagram if you make any recipe from the blog and I also love reading from you all, leave a comment or send me an email. If you are yet to subscribe to the blog, kindly do so and you won't miss any new post from me again. Until next time, be true to yourself