Spicy Omelette! today's post is a quick and easy egg breakfast recipe that is guaranteed to keep you fuller for longer. Learn how to make an omelette with cheese with this easy recipe. This cheese omelette is perfect with salad, chips, in wraps and it is great on its own.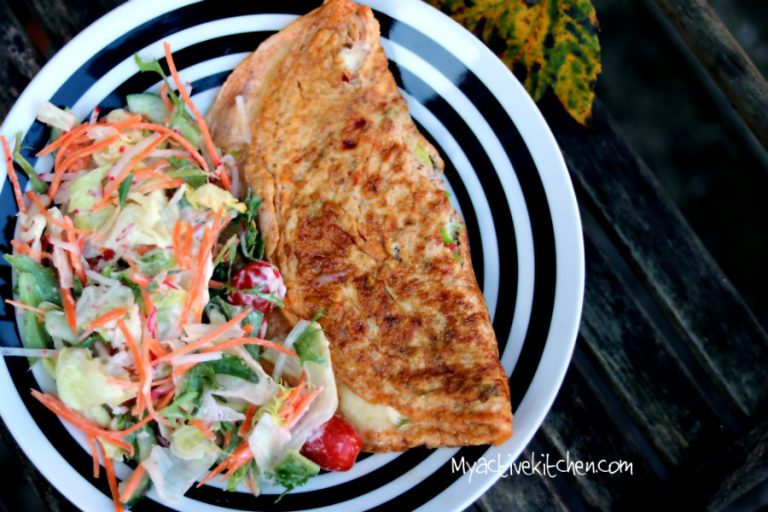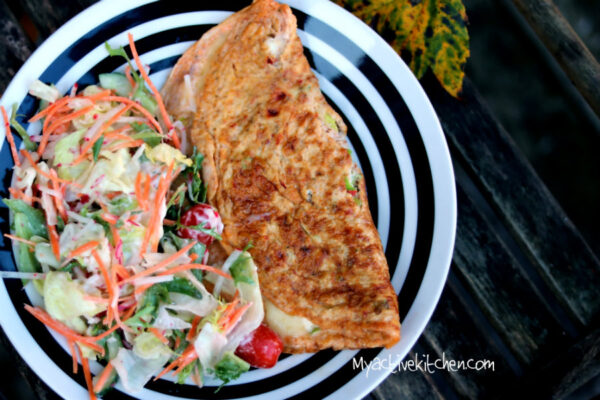 This yummy cheesy spicy omelette is a copycat from Zilly's place at Euston. Omelette is one easy meal to throw up in the kitchen and it can be adapted to preference. Omelette can be eaten as breakfast or brunch
I apologise my lovelies as I don't have a step by step photo as I would normally do but really omelette is easy to make and I trust you would ace it without the step by step pictures.
I used two of my products to make this omelette but please feel free to use whatever spice, herbs and sauce you have to make it yours. If you haven't bought and tried my spices yet, you are missing out a lot. They are what your kitchen spice rack needs I tell you. You can purchase them here if you live in the UK or send me an email for international enquires.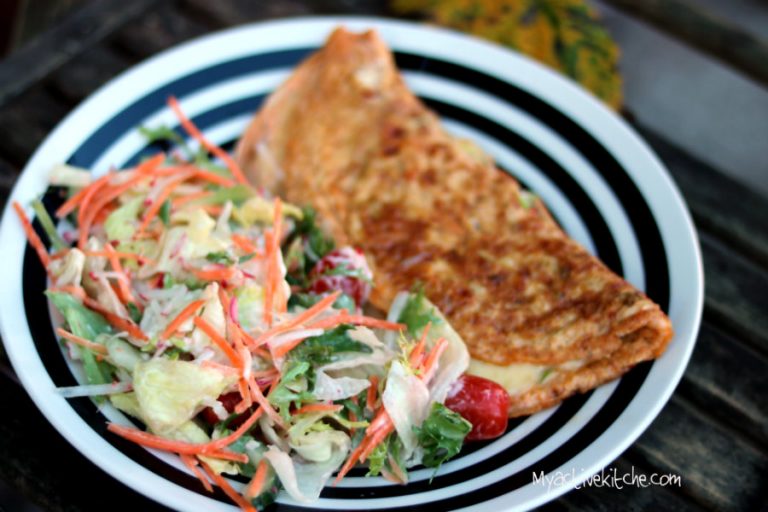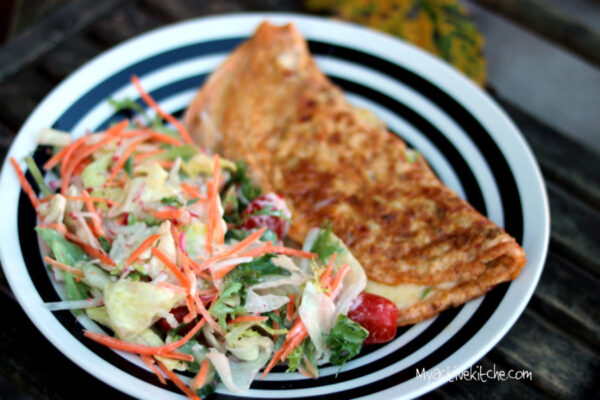 Ingredients
3 eggs
1 small onion finely chopped or spring onion (as desired)
Salt to taste
⅓ cup grated cheddar cheese (use any melting cheese of choice)
1tbsp My active kitchen hot chilli sauce substitute with hot sauce of choice
½ tsp My active kitchen all-purpose seasoning substitute with any spices and herbs of choice
pinch of bouillon seasoning of choice (knorr/jumbo/Maggi) (optional as I didn't use)
2 tbsp vegetable oil or butter
How to make spicy omelette
Break the eggs into a bowl, add salt, hot chilli sauce, all-purpose seasoning, chopped onion and whisk lightly till well combined.
Place a frying pan on low heat, add very little oil about a tablespoon, once hot, add the whisked eggs and move around the pan to spread evenly.
Once the eggs start to set, sprinkle the cheese on top. Gently lift the egg on the side to ease it and fold it in half.
Slide the omelette onto a plate and serve immediately with salad or chips.
Very delicious cheesy spicy omelette recipe I tell you.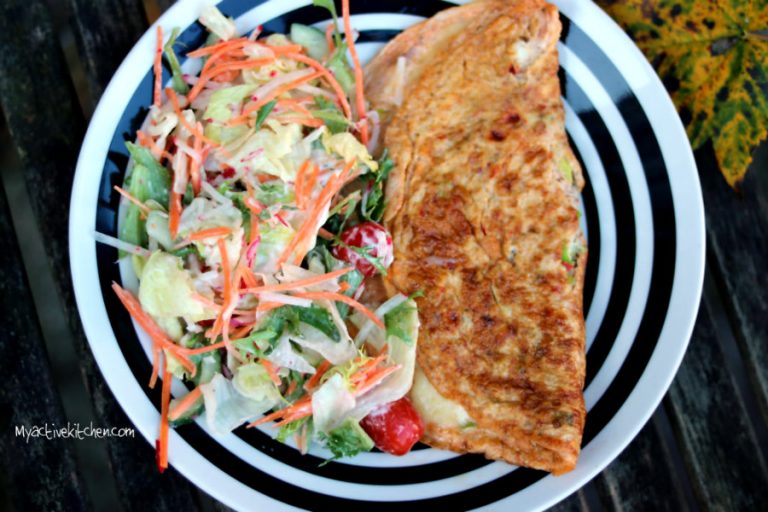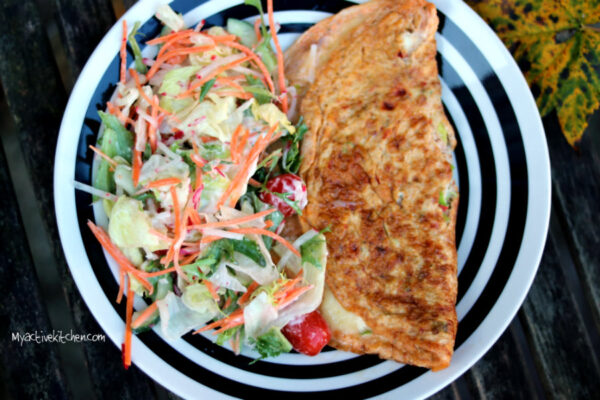 Other Breakfast Recipes You Might Love
If you made this spicy omelette recipe, don't forget to leave me feedback. Tag me @myactivekitchen on Instagram and save away to your Pinterest.
ATB
Ajoke x