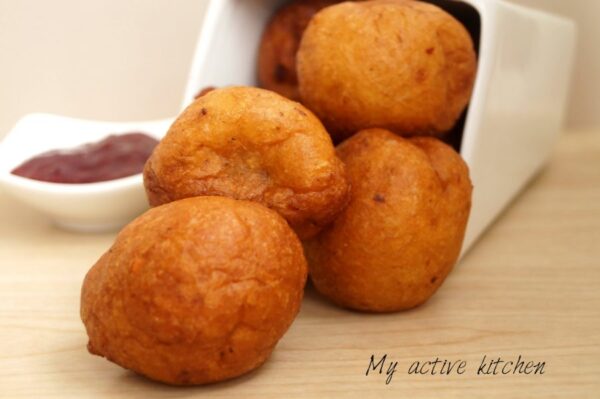 The last time I posted a recipe for puff puff, I mentioned that I needed a puf-fpuff detox. To be honest, I have not been able to keep away and I have been playing with a lot of different flavours to make it gourmet. This choc chip vanilla puff puff is one of the many that I've tried and I loved every bite of it. The most interesting part is that, I didn't have to go out to buy any new ingredient as I used all I had in my pantry. Do you know that if you warm or microwave your jam, it can easily double as a sauce/compote? Coming from an addict (lol), don't make it an everyday habit but an occasional treat.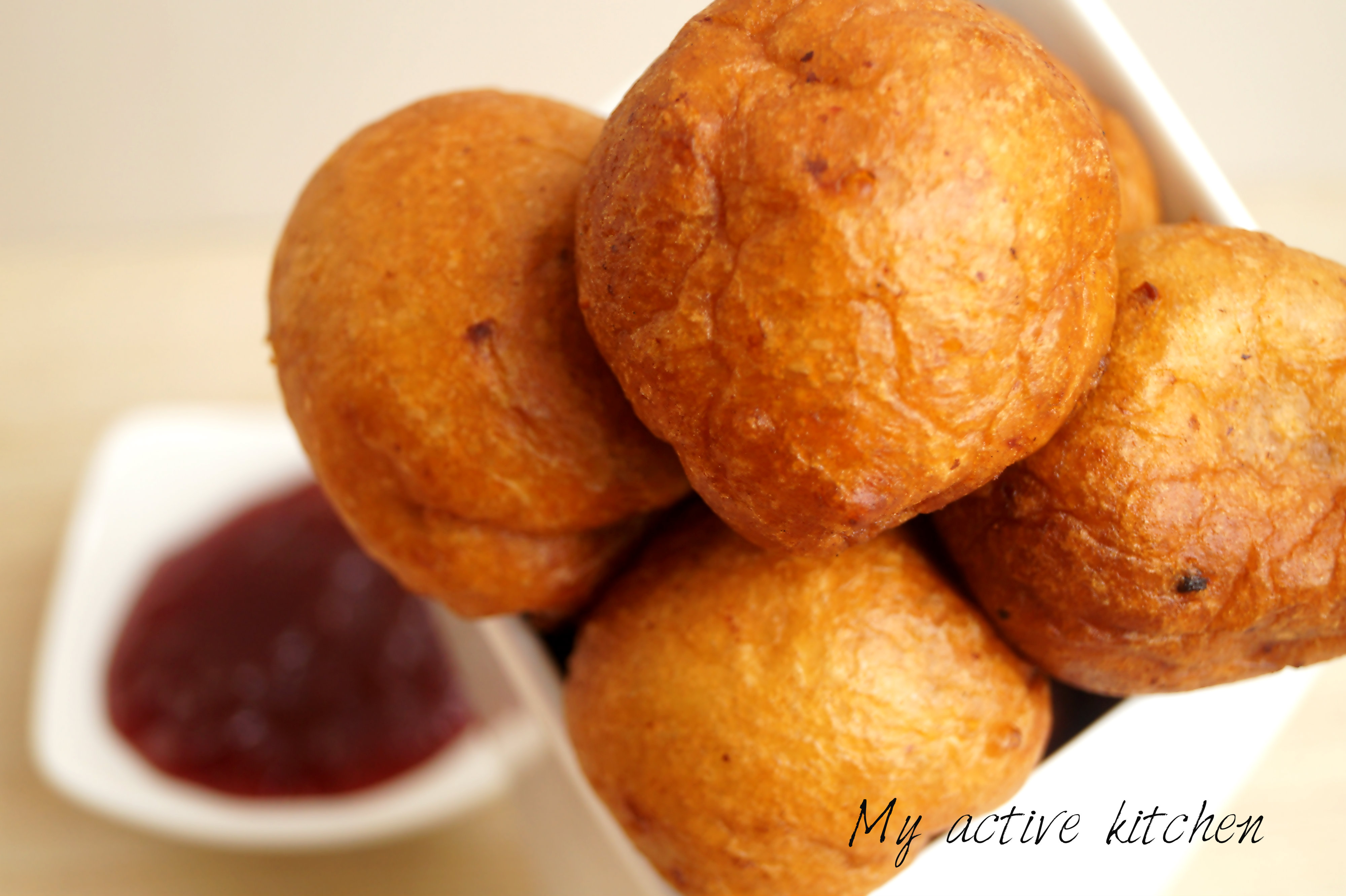 Ingredients
600g all-purpose flour
7-10g fast-action yeast (I always use a sachet 7g)
150g sugar (use as desired)
1tbsp vanilla essence
100-200g choc chips (use as desired)
½ tsp salt
550-650g Lukewarm Water
1-3tbsp chilli flakes (substitute with cayenne pepper) optional
Vegetable oil for frying
Puff puff needs proofing, so you will need a shallow big bowl that will allow for proofing
If you are using a fast action yeast, you don't need to proof the yeast, just add to the flour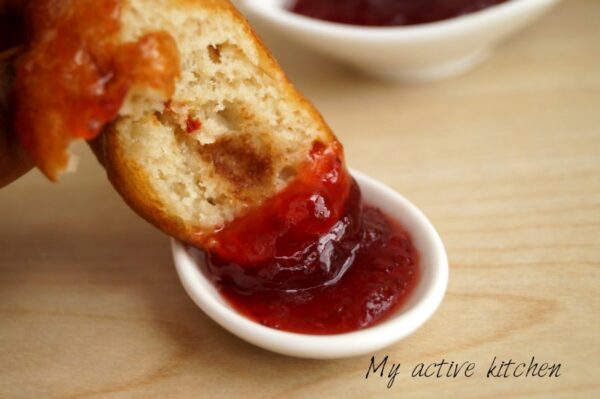 Choc and vanilla puff-puff dipped in melted strawberry jam
How to fry vanilla puff puff
In a shallow bowl, add flour and salt together (combine salt with flour first)
Add other dry ingredients and combine well
Add lukewarm water to the dry mixture in bits to form a batter. You can add 500g at first then check if it needs more water.
Add vanilla essence and chocolate chips and combine well together.


Cover the bowl with a cling film or a damp towel and place in a warm place to proof. (Till batter doubles in size usually between an hour or two. You can leave it for longer if you want)
Once the mixture has risen and doubled in size, you then move on to frying.


1. On medium-high heat, add enough oil to a  frying pan and heat till hot. Drop a tiny bit of batter in hot oil to test and if the batter floats to the top of the heat then it is ready to use. Squeeze batter in-between your palm and allow it to drop freely into the oil (reduce the heat a bit to allow the puff-puff cook though)
2. Fry puff puff on both sides till golden brown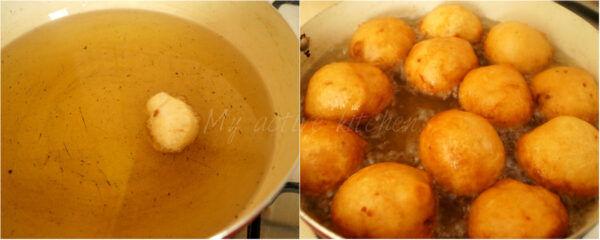 3.Repeat the process till you have exhausted the batter
Note: don't worry if you get particles from the chocolate in your oil, it is totally fine and shouldn't affect the taste and appearance of the puff-puff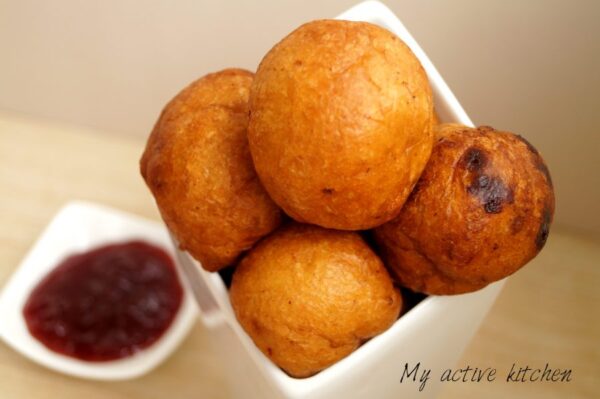 Other Nigerian Snack Recipes You Should Try
If you made this easy vanilla chocolate puff puff recipe, don't forget to leave me feedback. Tag me @myactivekitchen on Instagram and save away to your Pinterest.
ATB
Ajoke x